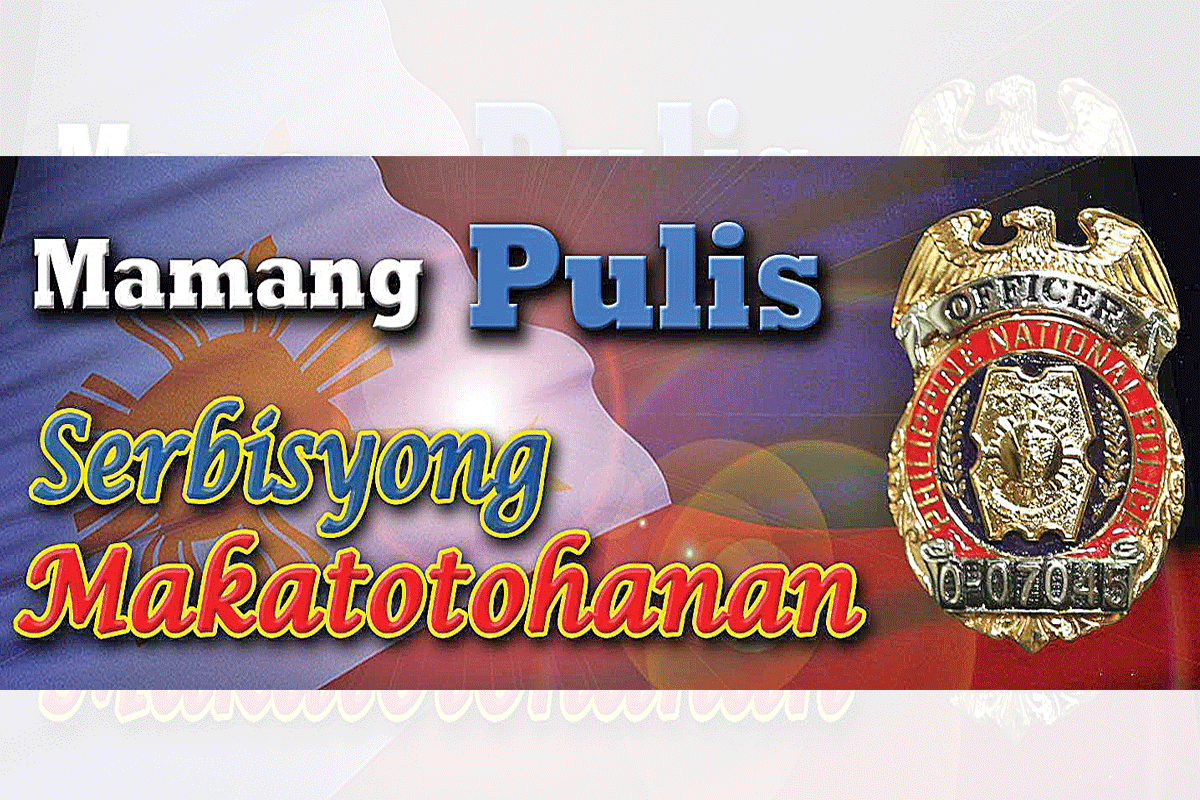 Be proactive in fighting crime, new Mimaropa police director tells men
"BE proactive." This is the 1st order of the day issued by Brigadier General Joel B. Doria to his men when he assumed as the new regional director of the Police Regional Office 4-B which has jurisdiction over Mindoro Oriental, Mindoro Occidental, Marinduque, Romblon and Palawan.
The member of Philippine National Police (PNP) 'Tagapagpatupad' Class of 1992 said he expect his provincial and city directors to personally conduct surprise inspections within their respective areas of responsibilities to regularly assess the operational readiness of their men on the ground.
"Be proactive and I will expect our commanders to be accessible 24/7," the erstwhile director of the PNP Anti-Cybercrime Group said. He added that he wants a heightened police visibility in and around Mimaropa region to help deter and prevent crimes.
"Dapat ang ating mga pulis ay nakikita at ramdam sa buong Mimaropa. Mabilis umaksyon, madaling hanapin, madaling puntahan," he said.
Brig. Gen. Doria has instructed his field commanders to identify so-called 'crime-prone areas' and 'hot spots' in the region so that they would be able to further increase their random checkpoints and chokepoints, conduct of regular table top and simulation exercises as well as dragnet operations.
He also called on his officials to further step up their effort to dismantle criminal gangs and potential private armed groups in the region and to ensure that they will be able to talk with public officials whose lives are under threat so that appropriate security can be given them.
Brig. Gen. Doria thanked President Ferdinand 'Bongbong' R. Marcos Jr., Department of Interior and Local Government (DILG) Secretary Benjamin 'Benhur' C. Abalos Jr. and PNP chief, General Rodolfo S. Azurin Jr. for their trust and confidence on him leading to his designation as the new PRO4-B director vice Brig. Gen. Sydney S. Hernia. He also thanked his family led by wife Susan for being with him through thick and thin.
Hernia, a member of the Philippine Military Academy 'Tanglaw-Diwa' Class of 1992 is now the new director of the PNP-ACG which is among the seven PNP operating units expected to be headed soon by a two-star or Police Major General."
"We will show respect both to ourselves and to the public. Because I firmly believe that genuine public service is anchored on respect. Self-respect is what guide our morals as individuals and our collaborative action as an organization – we wear our uniforms properly and with pride, we do not sleep while we are on duty, and we do not betray our oath of office by engaging in illegal drugs activities. We will serve with all honesty, honor and integrity," he said in his assumption speech last week.
Doria committed to Gen. Azurin that under his watch, the Mimaropa police force will work side by side with the PNP chief in fulfilling his promise of a more disciplined and better police force.
The official committed to continue his low-key but stern kind of leadership. "We will focus on imposing strict discipline, reform and internal cleansing; intensified campaign against criminality and illegal drugs; practical program for crime prevention and suppression; and strengthen public engagement through the peace and security framework MKK=K which is short for Malasakit, Kaayusan, Kapayapaan tungo sa Kaunlaran.
Brig. Gen. Doria is a no-nonsense officer who has proven his worth and competence since graduating from the PNPA in 1992.
In 2017, he was adjudged as among the Metrobank Foundation's Outstanding Filipinos for his anti-criminality crusade in Cebu City through a program called POKEMON or Pakigbatukan Og sumpoon ang Krimen og ang Epekto sa Illegal nga Makadaut Og makaguba sa Nasug or Fight and Eradicate crime and Illegal activities that are Detrimental to the Nation;
His Project Oplan: POKENON caused a steep decline in crime incidents across Cebu leading to the arrest of over 1,700 criminals including big-time drug traffickers and the seizure of more than P180 million worth of prohibited drugs and other contrabands.
The program continues until today with more than 70 arrests being made by the local police every week. It was also behind the arrest of two top drug dealers in Central Visayas identified as couple Mark and Mery Abellana who yielded more than P120 million worth of shabu during a buy-bust operation in Cebu City.
Brig. Gen. Doria's lengthy police career also saw him heading the police security in Tacloban City in Leyte after it was devastated by killer typhoon Yolanda on November 8, 2013. He was then with the PNP Special Action Force.
In 1995, he was also among the PNP-SAF officers who pursued about 30 heavily-armed New People's Army rebels in Negros Occidental killing three of the gunmen and confiscating a cache of improvised explosive devices and three high-powered firearms.
As a former Pasay City police chief, Doria led his men in neutralizing a number of organized crime gangs operating in the city and other parts of Metro Manila. They include the notorious Cabarse kidnapping-for-ransom and car theft gang which was smashed in 1997; Richard Butron, the most notorious drug personality in Pasay City; the Brondial Robbery-Holdup Group involved in carnapping, gun-for-hire and drug trafficking in the metropolis; and the Sadoma Drug Group operating in Metro Manila.
As director of the PNP-ACG, he led a massive crackdown against E-Sabong leading to the deletion of 57 websites and 81 Facebook pages to date. The PNP-ACG under him also blocked 120 websites involved in the online cockfighting game and requested the deletion of over 100 other websites, FB pages, groups and accounts for engaging in similar illegal activity.
PNP Cybercops under Brig. Gen. Doria also arested six men engaged in 'online Sabong' in Pasig City even as the Unit proposed a draft bill to penalize the mere Posting/livestreaming of e-sabong on social media platforms or websites.
It also arrested 192 individuals involved in cybercrimes, jailed 234 wanted cybercrime offenders and apprehended 237 wanted persons, 21 of them tagged as Most Wanted Persons.
Brig. Gen. Doria used to be a PNP-SAF platoon leader who saw action in Bicol; an officer of the famed Special Operations Division/Task Force Limbas of the PNP Highway Patrol Group and a member of the PNP Criminal Investigation and Detection Group (CIDG).
He also became an officer of the United Nations Mission in East Timor in 1998 and joined another UN Mission in Liberia in 2002. His well-rounded career also saw him being assigned to different capacities in the Philippine Center on Transnational Crime, National Capital Region Police Office (NCRPO), Police Regional Office 3 (PRO3) and the PNP Directorate for Personnel and Records Management.
Brig. Gen. Doria became a PNP-ACG Chief of Staff in 2018, rose to become its Deputy Director for Operations and later Deputy Director for Administration and eventually, its Director last year.
He was also previously assigned as Executive Officer of the PNP Directorate for Human Resource and Doctrine Development and was once a PNPA Commandant of Cadets from October 20210 to August 2022.
A bemedalled police officer who has finished a number of foreign schoolings, Brig. Gen. Doria is also a graduate of the SAF Operations Course and Urban-Counter Revolutionary Warfare Course.
He is also a two-time PNPA Lakan Distinguished Awardee in 2015 and 2017, was a Best Senior Police Commissioned Officer for Operations of the Police Regional Office 7 Central Visayas in 2016 and 2017 and a PNP-SAF Best PCO for Administration in 2014.
Brig. Gen. Doria holds a Master's Degree Masters in Peace and Security Studies and is a Doctor of Philosophy in Peace and Security Administration which he earned at Bicol University.
AUTHOR PROFILE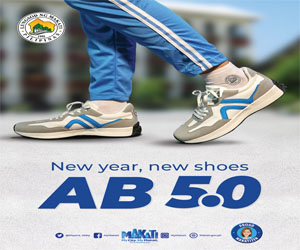 Opinion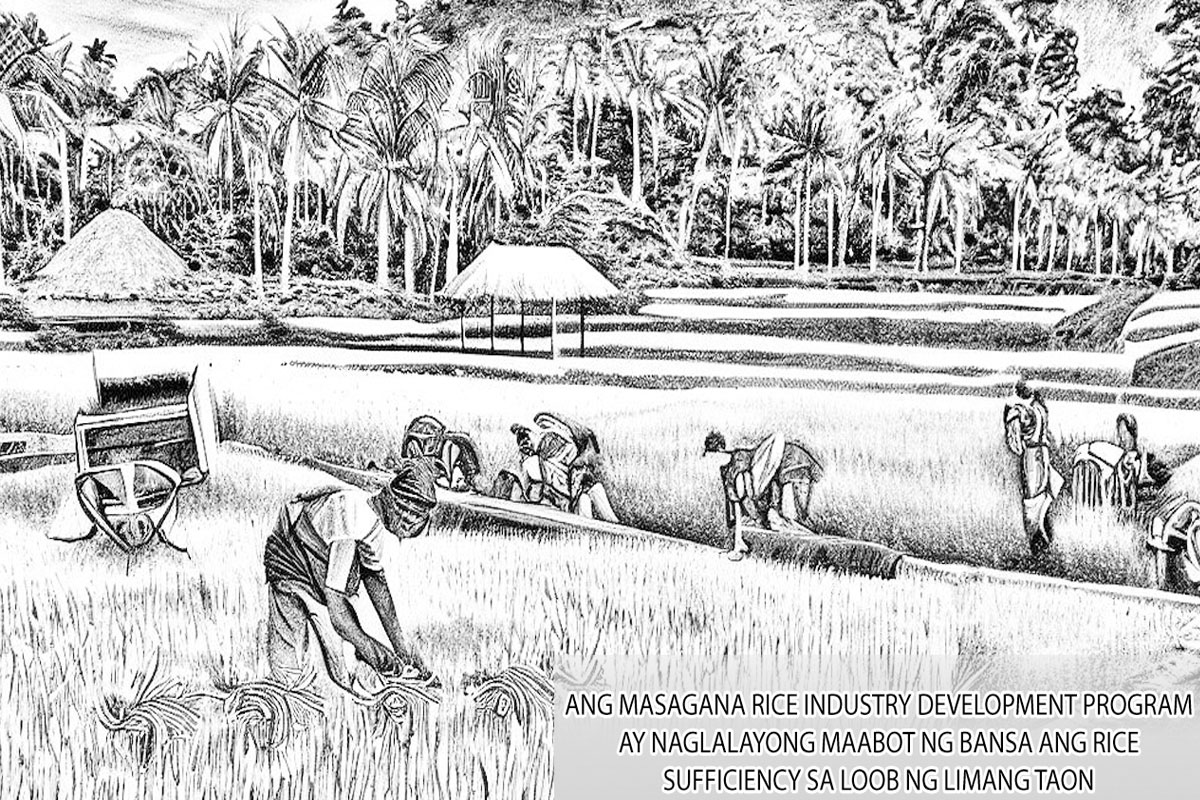 SHOW ALL
Calendar