Bato wants ROTC 'mandatory' in colleges
SENATOR Ronaldo Bato Dela Rosa presided over the hybrid hearing of the Higher Education, Technical, and Vocational Education Sub-committee, Wednesday, January 25, 2023, seeking to make the Reserve Officers Training Corps (ROTC) mandatory in tertiary level or colleges.
Dela Rosa said the committee wants to focus on various areas of the proposals, including the coverage, curriculum, registration, and incentives.
"As the Chair of this Sub-committee, I am again looking forward to everyone's positions, comments, and suggestions on the bills to be considered so that this sub-committee may create a consolidated bill that will make this nation great as we invest in our youth through the reinstitution of the ROTC Program," Dela Rosa said.
Sen. Joseph Victor "JV" Ejercito, during the hearing, expressed strong support for the move to make ROTC mandatory again.
Ejercito credits his experiences as a young cadet in the ROTC program, which "shaped him into the kind of person he is today."
During the public hearing of the committee, which focused on the proposal for the Revitalized Reserve Officers Training Corps Act of the Committee on Higher, Technical, and Vocational Education, JV reiterated his full support for reinstating the ROTC program in tertiary schools in the Philippines to instill patriotism, discipline, and respect for authorities to the Filpino youth.
"I am a proud ROTC graduate. I did not apply for an exemption even when it was available. I went through rigorous training. Instead of hanging out on Fridays and Saturdays, I endured the heat of the sun and learned much from the ROTC. I'm proud to say that it has helped hone me into the person I am today," Ejercito said as he reiterated the need for the Filipino youth to experience the same.
AUTHOR PROFILE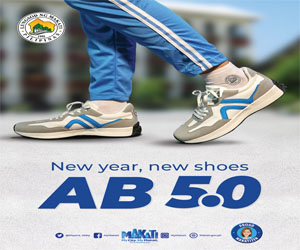 Nation
SHOW ALL
Calendar