Batangas cops nab 6 MWPs
CAMP BGEN VICENTE LIM, Canlubang, Laguna – Six most wanted persons (MWP) were nabbed by the Batangas police after massive manhunt operations in several places in Batangas, the other day.
A report to PBrig. Gen. Antonio C. Yarra, regional director of PRO CALABARZON (Police Regional Office – Cavite, Laguna, Batangas, Rizal, Quezon) by Batangas Police Director PCol. Glicerio Cansilao said wanted Freddie Estolano of Bgy. Alupay, Rosario, town and listed as no.5 most wanted for rape and the violation of RA 7610 was arrested when a warrant of arrest was served, issued by Judge Noel M. Lindog of the Family Court, Branch 2, in Lipa City, Batangas dated February 16, 2021.
Among those arrested by the joint force of Rosario MPS, RIU 4A PIT Batangas, PIU Batangas, and 1st BPFMC personnel at around 10:00 a.m. were rank no. 5 – regional level and rank no. 8 – provincial level).
The report said that the victim's guardian formally filed a case against the suspect about the alleged rape case that happened in 2013 and July 2020.
A murder suspect identified as Jerson Leop, 43, of Bgy. Pinagkawitan, Lipa City was handcuffed for the warrant of arrest issued by Judge Edilwasif T. Baddiri of the Regional Trial Court (RTC) Branch 96, of Catanauan, Quezon dated June 15, 2020, and another murder suspect, Ronnel Mejio, 36, a helper and resident of Bgy. Calicanto, Batangas City was apprehended by police thru a warrant of arrest issued by Judge Catherine Mariño-Monsod, RTC Br. 8, Batangas City on February 22, 2022.
The two were both ranked no. 11 MWPs at the regional level and are now detained without corresponding bail.
Meanwhile, Padre Garcia MPS arrested the rank No. 8 most wanted in the provincial level named Heindz Amparo, 36, married of Bgy. Bukal, Padre Garcia town under the warrant of arrest issued by Judge Harold Cesar C Huliganga, RTC, National Capital Judicial Region, Br. 254 of Las Piñas City on February 10, 2022, in the case of New Anti-Carnapping Act of 2016 Section 3 of RA 10883.
The joint forces of the Sto. Tomas City PS and the 1ST BPMFC arrested the no. 10 most wanted identified as Michael Fisher, 40, married, businessman, native of Bgy. Santor, Bongabong, Nueva Ecija and of Bgy. Pob. 4, Sto. Tomas City, Batangas, for a violation of R.A. 9262 (Sec.5) issued by Judge Nevic Cordillo Adolfo, RTC, Br. 83, Tanauan City Batangas on March 15, 2022.
Dondon Landicho, 32, rank no. 1 in the muncipal level, and of Bgy. Binubusan, Lian, also fell into the hands of the law after being arrested by the Lian Municipal PS, Iba MPS, Batangas Provincial Intelligence Unit, and 2nd BPMFC by virtue of the warrant of arrest issued by Judge Consuelo Amog-Bogar, RTC Br. 71 of Iba, Zambales for the case of robbery with force on August 18, 2015.
AUTHOR PROFILE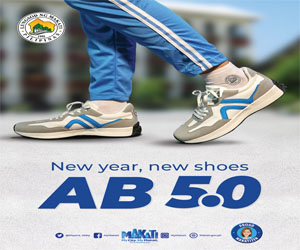 Provincial
SHOW ALL
Calendar