MAJORITY LEADER AND LEYTE REP. MARTIN ROMUALDEZ INTRODUCES ACE, TRUSTED HOUSE REPORTER RYAN PONCE PACPACO TO PNP CHIEF GEN. GUILLERMO SALAZAR — House Majority Leader and Leyte Rep. Martin Romualdez introduces ace and trusted Journal Group House reporter Ryan Ponce Pacpaco to PNP Chief. Gen. Guillermo Lorenzo T. Eleazar during the top cop's courtesy visit Wednesday on the House official at the Majority office in the House of Representstives. The PNP chief thanked Romualdez for his support to the PNP's programs and advocacies. Eleazar also expressed his gratitude to Pacpaco for his articles which help boost the police force's peace and order programs as well as President Rodrigo Duterte's economic and growth agenda.
Romualdez woos US, Asean investors
HOUSE Majority Leader and Leyte 1st District Rep. Martin G. Romualdez on Thursday morning made a strong investment pitch to members of the US-ASEAN Business Council, citing the country's favorable economic prospects and its sustained campaign to defeat the coronavirus disease 2019 (COVID-19) under the leadership of President Rodrigo Duterte.
Speaking during the joint virtual meeting via Zoom, Romualdez, chairman of the House Committee on Rules, assured senior business executives that the House leadership under Speaker Lord Allan Velasco has been pushing economic reforms and effective pandemic response measures such as the immediate passage of the P405.6- billion Bayanihan to Arise as One Act or Bayanihan 3, which are crucial to the economic recovery program of the government.
"Still the most pressing problem that we have to attend to right now is the COVID-19 pandemic and the devastating effects it has wrought upon us. As of the moment, the House of Representatives is acting with dispatch in deliberating the Bayanihan 3 bill of Speaker Velasco, which seeks to provide a P405.6-billion fund to help the country recover from the economic crunch triggered by the pandemic," Romualdez told the virtual forum where he rallied support from members of the US-ASEAN Business Council for Duterte's vision and programs.
"We are awaiting the IRR (implementing rules and regulations) of the Corporate Income Tax and Incentives Rationalization Act (CITIRA), which should now include flexible tax and non-tax incentives so that the government can better target specific investors that it wants to invest in our economy," said Romualdez, a lawyer from the University of the Philippines (UP) and president of the Philippine Constitution Association (Philconsa).
Deputy Speakers Salvador "Doy" Leachon of Oriental Mindoro and Weslie Gatchalian of Valenzuela City represented Velasco during the forum where they discussed the priority measures of the House leadership.
Albay Rep. Joey Sarte Salceda, Samar Rep. Edgar Mary Sarmiento, Negros Occidental Rep. Francisco "Kiko" Benitez and AAMBIS-OWA party-list Rep. Sharon Garin also joined the forum.
US-Asean Business Council
For over 35 years, the US-ASEAN Business Council has been the premier advocacy organization for United States corporations operating within the dynamic Association of Southeast Asian Nations (ASEAN), serving as the leading voice of the U.S. private sector in promoting mutually beneficial trade and investment relationships between the US and Southeast Asia.
The US-ASEAN Business Council is led by Alexander Feldman as chairman, president and CEO; former Ambassador Michael W. Michalak as senior vice president and regional managing director; and Marc Mealy as senior vice president for policy.
The group has been supporting COVID-19 response and recovery, accelerating digital transformation, promoting ease of doing business and economic liberalization measure, and reinforcing the US-Philippines bilateral ties for regional peace and prosperity.
Some of the delegation members of the US-ASEAN Business Council include 3M, Airbnb, Amazon, Citibank, The Coca-Cola Company, Exxon Mobil, FedEx, Google, IBM, Jhpiego, Johnson & Jonson, MSD or Merck, Oracle, PepsiCo, PMFTC, Inc., Procter and Gamble, Salesforce, Texas Instruments, Twitter, Visa, VMWare, and other multinational firms.
Financial reforms
Romualdez, president of the Lakas-Christian Muslim Democrats (CMD), assured them that the Velasco-led House leadership has been working very hard with the Chief Executive to continue introducing reforms and attract more foreign investors into the country.
He cited House Bill (HB) 7749 or the Government Financial Institutions Unified Initiatives to Distressed Enterprises for Economic Recovery (GUIDE), HB 7425 or the Digital Transactions Value Added Tax, HB 7406 or Bureau of Fire Protection (BFP) Modernization Program, HB 6135 or Fiscal Mining Regime, and HB 7425 or Internet Transactions Act/E-Commerce Law that are part of the financial reforms outlined by Finance Sec. Sonny Dominguez "to stimulate domestic consumption and get the economy back on track the soonest."
"Number one on this list is President Duterte's 'Build, Build, Build' infrastructure modernization program, which is the best driver of economic growth. To reinvigorate consumer spending, government will promote the manufacture of products that have strong and inelastic demand, notably by businesses involved in food production and logistics," Romualdez said.
The House Majority Leader said lawmakers have been exerting all efforts to ease doing business in the Philippines and make a more conducive business environment that would foster economic growth.
"These, my friends, are just a few of what we intend to accomplish in the remaining days of our term. We hope that this humble contributions of ours— coupled with help from investors and allies in the business community just like the US-ASEAN Business Council— would help us get back on our feet and bring us closer to realizing our dream of providing a better future to our fellow Filipinos," Romualdez stressed.
"Since we will need new financial resources to fund government initiatives to address the COVID-19 problem as well as other funding requirements for programs and projects, we are bent on completing the financial reforms outlined in President Duterte's legislative agenda," Romualdez explained.
"Also part of the priority program is the proposal on the mass hiring of contact tracers to boost the government's efforts to stop the local transmission of COVID-19," he said.
Romualdez also said that "the House of Representatives is going full blast in its effort to help amend the 1987 Constitution, with the end in view of opening more Philippine sectors to foreign investment."
He said RBH 2 proposes to add the phrase "unless otherwise provided by law" to constitutional provisions saying only Filipinos can control, own, and/or lease alienable lands of public domain, natural resources, public utilities, educational institutions, mass media companies, and advertising companies in the Philippines.
AUTHOR PROFILE
Nation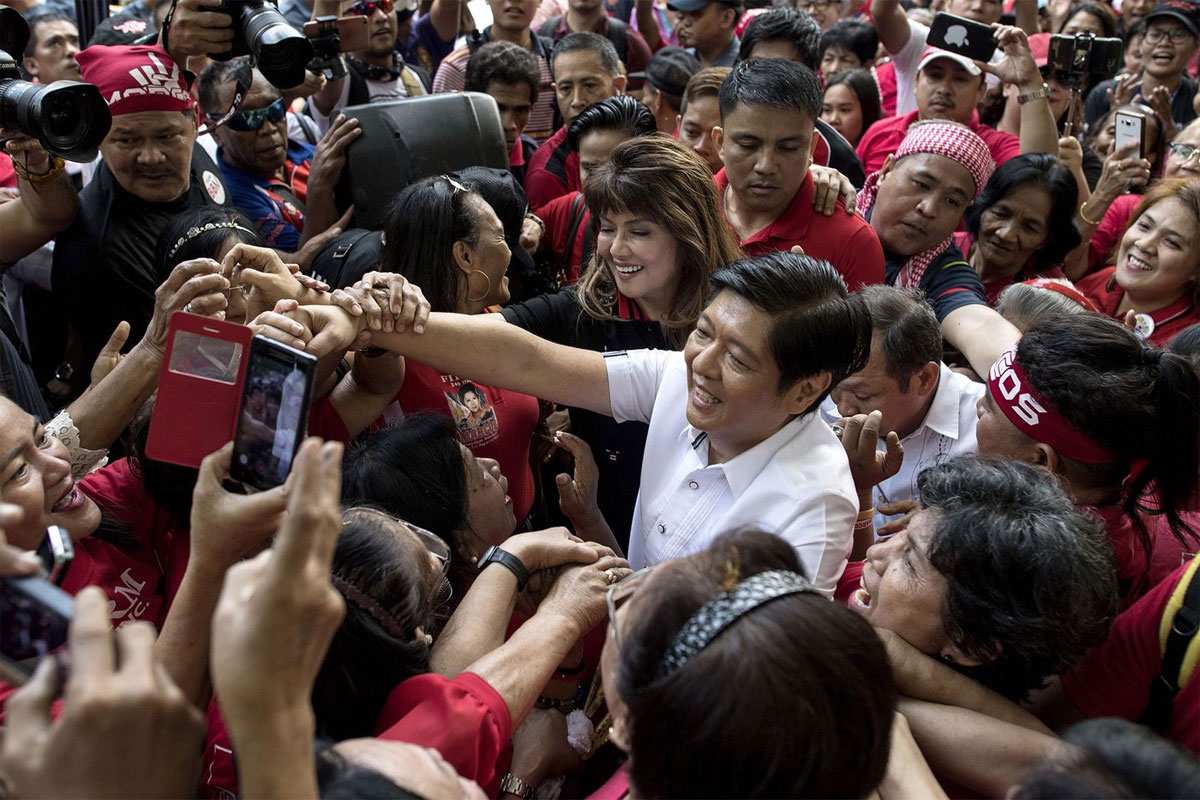 SHOW ALL
Calendar