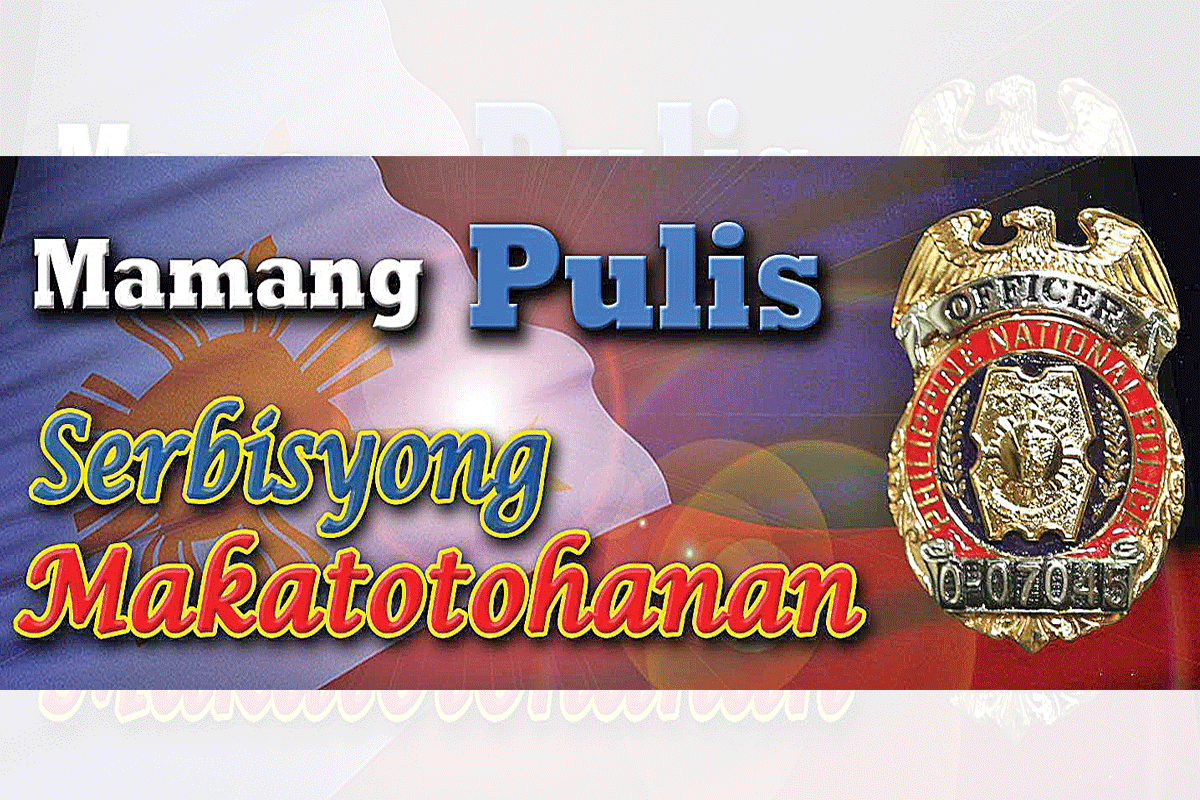 Azurin wants review of quad requirements
PHILIPPINE National Police (PNP) chief, General Rodolfo S. Azurin Jr.'s one of many orders upon his assumption as the country's top cop last week is the full review of their QUAD requirements which has triggered anti-drug and counter-insurgency operations in some areas which ironically have already been certified as 'drug-free or insurgency-free.
The PNP QUAD concept is meant to solve and prevent crimes thru investigation, intelligence, police-community relations and operations.
During his 1st command conference at Camp Crame on Thursday last week, Gen. Azurin emphasized their job as law enforcers thru the acronym PPSO which is short for P-revent crime (thru operations); P-reempt crime (thru intelligence); S-olve crime (thru investigations); and O-rganize and mobilize the community (thru their police-community relation divisions).
The QUAD concept mainly involves the PNP Directorate for Intelligence, Directorate for Investigation and Detective Management, Directorate for Operations and Directorate for Police-Community Relations.
However, the member of Philippine Military Academy (PMA) 'Makatao' Class of 1989 called for a review of their QUAD requirements.
He posed two questions to his men when he said that the QUAD requirements shall be reviewed.
First: "Why do we require our people to conduct major and minor combat operations when the ACVC has already declared the region cleared of insurgency?
As a former Area Police Command-Northern Luzon commander before he was appointed by President Ferdinand 'Bongbong' R. Marcos Jr. as the country's 28th PNP chief, Gen. Azurin, along with Armed Forces Northern Luzon Command chief, Lieutenant Gen. Ernesto C. Torres Jr. signed the Area Clearing Validation Committee or ACVC Resolution for the dismantling of various fronts of the Communist Terrorist Group or the New People's Army under the Komiteng Rehiyon-Cagayan Valley last July 22.
The signing of the ACVC resolution followed an Area Joint Peace and Security Coordinating Committee Meeting in Camp Major Bado Dangwa in La Trinidad, Benguet hosted by the Cordillera Police Regional Office headed by Brigadier Gen. Ronald O. Lee.
His 2nd question: "Why do we direct our people to conduct drug operations in areas like the municipality of Adams which is cleared of drug users and pushers?
In March 2018, Adams, the smallest municipality in Ilocos Norte with a population of more than 2,000 indigenous people was declared 'drug-free' by the Philippine Drug Enforcement Agency.
In April 2021, the PDEA headed by Director General Wilkins M. Villanueva also declared 347 other villages in Ilocos Norte as cleared from illegal drugs and enjoined local residents to help maintain their drug-free status.
Under Dangerous Drugs Board Regulation No. 3 series of 2017, a drug-free declaration means the non-availability of supply of illegal drugs; the absence of any drug den, pusher, and user; and the absence of a clandestine drug laboratory.
The DDB resolution also states that barangay officials must be actively involved in anti-drug activities, such as drug awareness, preventive education, and information and voluntary and compulsory drug treatment and rehabilitation processing desk.
As of last June, eight of 34.8 percent of the 21 municipalities and two cities of Ilocos Norte have been declared as 'drug-cleared." The eight are the towns of Adams, Burgos, Carasi, Currimao, Dumalneg, Banna, Marcos and Vintar.
Moreover, 525 out of 559 barangays in the province were previously considered as 'drug-affected' although 382 or 74.42 percent of them have already been certified as 'drug-cleared.'
What Gen. Azurin wants is the conceptualization of more sustainable operations. "War on drugs shall be relentless continued," he emphasized.
Last week, the PNP chief ordered a review of the requirements to deploy policemen on the field as he maintained that compliance rates reported by lower PNP units were apparently no longer applicable in some areas.
"I emphasize that our war on drugs shall be relentlessly continued—regardless of who gets hurt and who gets caught," he said while adding that they will conduct an audit of the drug situation in the country specifically in areas where known drug personalities have been killed in police operations.
Gen. Azurin said they would partner with other government agencies to ensure that the drug supply chain in the country would be reduced, "if not cut totally."
The top cop said he has directed the PNP QUAD officials to come up with a more sustainable concept of operations, especially on their war on drugs, local communist terrorists, terrorism, human trafficking, kidnap for ransom and other crimes perpetrated by organized crime groups.
AUTHOR PROFILE
Opinion
SHOW ALL
Calendar