President Ferdinand 'Bongbong' Marcos Jr. and new PNP chief, Lieutenant General Rodolfo S. Azurin Jr. shake hands hands during the visit of PBBM to earthquake-ravaged Abra last week. Azurin, erstwhile Area Police Command-Northern Luzon commander, supervised all police search, rescue, retrieval and relief operations in the province and other quake-hit areas in Northern Luzon. Source: Cordillera Police Regional Office
Azurin vows to bring best for PNP
Assures to help PBBM reduce poverty; bring genuine peace, order to PH
PRESIDENT Ferdinand 'Bongbong' R. Marcos Jr.'s 1st chief of the Philippine National Police (PNP) has assured the country of a more transparent police force fighting criminality, drugs, terror and corruption within the bounds of law.
"I'm giving my best in this once in a lifetime opportunity and I vow to lead the police force in supporting all the programs of the Marcos administration to greatly reduce poverty and accept development while bringing genuine peace and order in the country," the 28th PNP chief told the Journal Group.
Lt. Gen. Azurin is set to formally assume his post this week and lead the Police Service Anniversary on August 8. His Command Group will be composed of his classmate from Philippine Military Academy 'Makatao' Class of 1989, PNP Deputy Chief for Administration, Lt. Gen. Rhodel O. Sermonia; PNP Deputy Chief for Operations, Lt. Gen. Vicente D. Danao Jr. of PMA 'Sambisig' Class of 1991; and Lt. Gen. Jose Chiquito M. Malayo, also from PMA Class 1989.
Malayo was named Officer-in-Charge, PNP The Chief Directorial Staff vice another PMA Class 1989 member, Lt. Gen. Manuel M. Abu who retired at the age of 56 on Monday. On the other hand, Lt. Gen. Danao returned to his other post as the PNP's 3rd highest official. Lt. Gen. Danao's name however will be permanently listed in the gallery of those who led the PNP, actually the 3rd to head the police force in an OIC capacity for more than 11 weeks.
The PNP Officers' Corps and all other personnel of the police force have rallied behind Lt. Gen. Azurin and pledged to support the new PNP chief who is set to lead them in implementing the peace and order programs of the PBBM administration.
"Under PLtGen Azurin's direction, we assure the public that our police force will sustain its momentum to carry out PNP's mission and to deliver its mandate with utmost integrity, credibility and professionalism, all for safety and protection of our Filipino people," said PNP Public Information Office chief, Brigadier Gen. Rhoderick Augustus B. Alba in a statement.
Even considered by some as the 2nd most powerful official in the country having in his command the entire police force which has presence in all parts of the country or from Aparri to Jolo, Lt. Gen. Azurin got the post due to his dogged determination to do the job, the needed track record and service reputation, a ton of contribution to the country's peace and order campaign, and most importantly, the loyalty to the Constitution and the duly-constituted authorities.
The law says that the President, as the Commander-in-Chief shall appoint the PNP chief from among a list prepared by the Napolcom of 'the most senior and qualified officers in the service" given that the prospect appointee has not yet retired or within six months from their compulsory retirement age.
The law also says that the "lowest rank of a qualified appointee shall be the rank of Police Brigadier General. As PNP chief and an Ex Officio member of the Napolcom, the Chief,PNP is given the power to command and direct the police force.
His so-many powers include "the power to direct and control tactical as well as strategic movements, deployment, placement, utilization of the PNP or any of its units and personnel, including its equipment, facilities and other resources."
Since 1991 to date, the PNP has already 28 Chiefs, the 1st being the late Gen. Cesar P.' Nazareno and prior to Lt. Gen. Azurin, now retired Gen. Dionardo B. Carlos who became the 27th PNP chief. All of them are products of the prestigious military academy based in Fort del Pilar, Baguio City.
Those who followed Nazareno are the following: Raul Imperial, Umberto Rodriguez, Recaredo Sarmiento II, Santiago Aliño, Roberto Lastimoso, Edmundo Larroza, Panfilo 'Ping' Lacson, Leandro Mendoza, Hermogenes Ebdane Jr., Edgar Aglipay, Arturo Lomibao, Oscar Calderon, Avelino Razon Jr., Raul Bacalzo, Nicanor Bartolome, Alan Purisima, Leonardo Espina, Ricardo Marquez, Ronald 'Bato' dela Rosa, Oscar Albayalde, Archie Francisco Gamboa, Camilo Pancratius Cascolan, Debold Sinas, Guillermo Eleazar, Carlos, Lt. Gen. Danao and now Gen. Azurin.
Two of them: Nazareno and Mendoza have long passed away. Two became Senators in the person of Lacson and dela Rosa. Two are lawyers in the person of Bacalzo and Gamboa.
So far, the PMA 'Sinagtala' Class of 1986 has produced the most number of PNP chiefs with dela Rosa, Albayalde, Gamboa and Cascolan. PMA Class 1971 has two in the person of the honest and incorruptible Lacson and Aglipay. PMA Class 1981 has two in the person of Purisima and Espina. Generals Larroza and Espina are technically counted as the 7th and 18th PNP chiefs although they were only designated as PNP Officers-in-Charge, Larroza for five months and Espina for nearly seven months.
Gen. Carlos of PMA 'Maringal' Class of 1988 became the 27th PNP Chief while Lt. Gen. Danao is technically the 28th head of the PNP, his photograph set to join the PNP Chiefs' gallery at Camp Crame and nobody can erase that memory.
Right now, the PNP Officers Corps is one in saying that they will fully abide by the decision of PBMM and will fully support Lt. Gen. Azurin. Officials said they would submit to the better judgment and freehand of the Chief Executive to exercise his prerogative of appointing the Chief PNP as provided by law.
Two retired PNP chiefs have vouched for the honesty and integrity of Lt. Gen. Azurin and said that PBBM really made a good choice.
"Police Lieutenant-General (3-star) Rodolfo Azurin Jr. has been appointed Chief of the Philippine National Police. He brings with him a wealth of experience in police operations, law-enforcement and administration, backed up by a solid educational and training background, all of which will nurture him in running the country's police force," said Lomibao of PMA Class 1972.
"At a time when the institution is transitting from the Duterte to the Marcos Jr government, General Azurin and the whole rank-and-file will have to adjust to the unique leadership styles of FPRRD and PFRM Jr. Definitely, there will be some changes in policies and programs but the motto remains the same- "To Serve and Protect," he added.
Lomibao in a Facebook post said this: "I barely know Jun. But he has a story to tell everytime we met… Back in 2005 when I was the CPNP, I resuscitated him from the "Navy"( that's what we call officers in floating status)back to the PNP mainstream.
I was hesitant at first to give him a break because the powers-that-be might take it against me. Well, that's another story… Anyway, I assigned him to the Health Service which is a low-profile assignment, "para hindi masilip". As expected, he proved himself worthy of the position, thus, started his rise to the top post," the retired four-star general said.
"Knowing Jun, the PNP will be in good hands, if not better. His track record will speak for himself — sterling credentials, hardworking, untarnished reputation and above all, an unquestionable character. God bless you and the Philippine National Police. Mabuhay!!!," Lomibao said.
Bartolome is also one of the many officials who knew Azurin since his younger days.
"I knew him as a visionary, a well-rounded officer whom was with me during our Parang, Maguindanao days," said Bartolome who used to be a platoon leader of the famed 54th Philippine Constabulary Battalion in Maguindanao.
The well-respected former top cop said Azurin was a young Constabulary 2nd Lieutenant when he joined him in Parang.
"I know him as a well-rounded officer who really performed well during his junior officer days. I think he was with the PC Special Action Company during those years. Noon pa lang, nakikitaan ko na may magandang career ahead of him ang taong it. Hindi reklamador, whatever task is assigned to him, nagpe-perform siya. A very professional officer, walang hangin sa ulo," Bartolome said.
The chief of the police force from September 9, 2011 to December 17, 2012 said the young Azurin's service reputation prompted him to ask the latter to join him when he got his 1st-star.
"He became one of my staff when I became the director of the Police-Community Relations Group, then I brought him along with me when I commanded the Police Regional Office 4-A, the National Capital Region Police Office and later, when I became the Chief, PNP.
"Very professional siya magtrabaho. Noon pa lang nakita ko na me future ang batang ito. Because of his aptitude and attitude sa service, natanim sa isip ko na magaling siya kaya during my senior years, kinuha ko na siya," Bartolome said.
Brig. Gen. Alba said Lt. Gen. Azurin's "wide array of experience ,both from operational and administrative works, is a testament of confidence that the PNP is in good hands."
"His stint as the Police Director of Region 1 paved way for him to formulate his style of leadership that is working towards policing to a new century. He was able to identify gaps and challenges and created a development plan in the continuing pursuit for quality service," he said.
The official said Lt. Gen. Azurin focused on three aspects: policy flexibility; improved operational accomplishments; and responsive infrastructure management while he was the Ilocos-Pangasinan police director and now hopes to replicate this concrete and sustainable thrust from the ground to the entire PNP organization.
AUTHOR PROFILE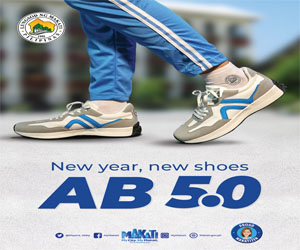 Nation
SHOW ALL
Calendar