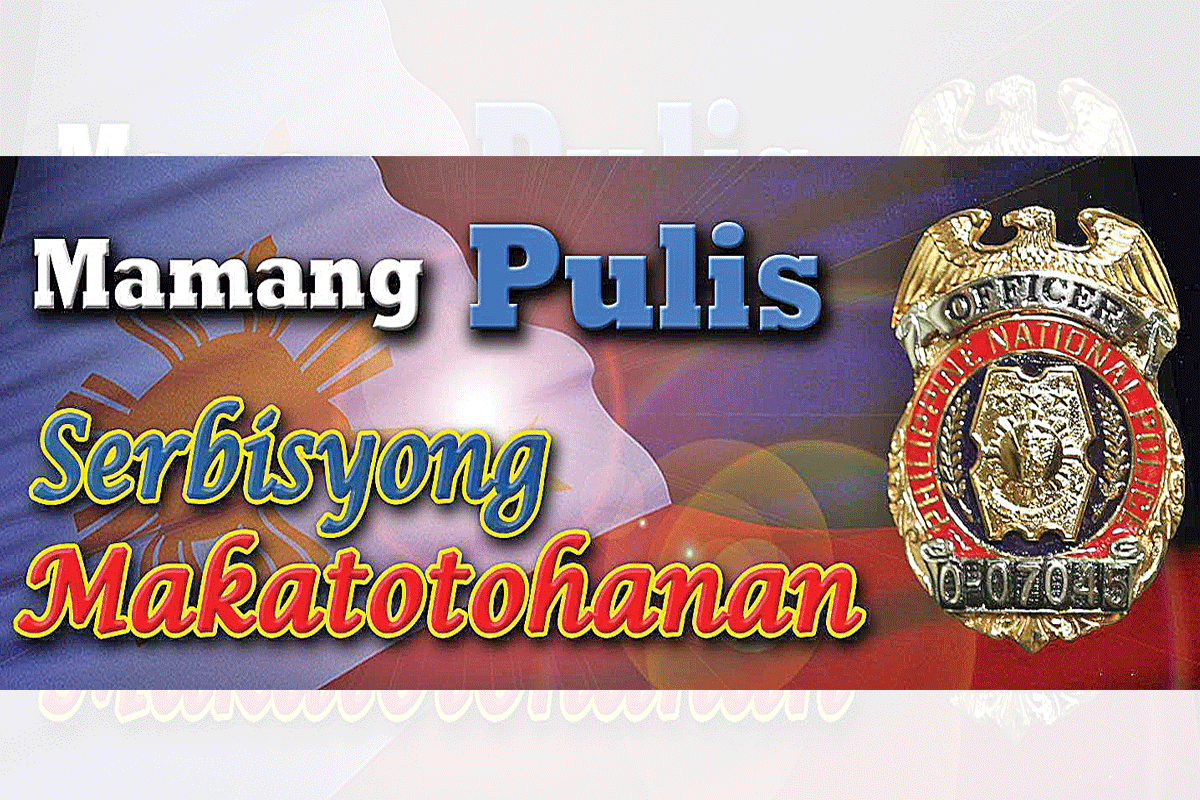 Azurin to men: One cop killed is too many, defend yourselves
PHILIPPINE National Police (PNP) chief, General Rodolfo S. Azurin Jr. has reiterated his order for his men to avoid complacency and be ready to defend themselves from armed criminals amid the killing of two Pampanga policemen by suspected drug dealers two Saturdays ago.
Since 2016, more than 300 policemen have died in the line of duty, either shot dead by New People's Army rebels or by cold-blooded criminals and drug traffickers they were about to arrest.
Two weeks ago, Staff Sgt. Rudy Amihan Jr. of the M'lang Municipal Police Station in Cotabato was killed in a gunbattle with heavily-armed robbers in the municipality. Two other policemen identified as Patrolman Noli Labesores and Pat. Herzon Neyra were also wounded during the series of clashes which also left four of the suspects dead, said . Police Regional Office 12 director, Brigadier Gen. Jimili Macaraeg.
"Sergeant Amihan died with his boots on, in the finest police tradition of valor, service and sacrifice to serve and protect the people," Gen. Azurin said
"Please don't sacrifice your security and safety. As I have been saying again and again, one policeman killed is too many. Thus, they should expect na palaging possible ang retaliatory attacks lalo na pag involved ang mga drug syndicates. Don't be complacent," the top cop said.
The PNP chief said they are grieving the death of two of their anti-narcotics operatives who were shot dead in Mabalacat City, Pampanga last December 3.
The two were identified as Senior Master Sergeant Sofronio Capitle Jr. and Staff Sgt. Dominador Gacusan Jr., both members of the Mabalacat City Police Station Drug Enforcement Unit.
Gen. Azurin visited the wake in Caloocan City of the fallen Senior MSgt. Capitle and paid tribute to the bravery of the latter and SSgt. Gacusan, the latest members of the police force to be killed in the line of duty.
Journal Group sources said that the two, along with several colleagues conducted an anti-narcotics mission in South Daang Bakal Road in Mabalacat City past 3 a.m. last Saturday. However, after finishing their operation, the two left the scene on board a motorcycle while their other colleagues returned to their station on board a marked vehicle.
Around 3:45 a.m. of Dec. 3, the two were attacked by at least five motorcycle-riding gunmen. Witnesses described the assassins as wearing bonnets and long sleeves. After firing at the two policemen, some of the suspects made sure they were dead by alighting from their motorbikes and pumping more bullets on them at pointblank range.
Both policemen died on the spot.
A massive hot pursuit operation launched by the Pampanga Police Provincial Office against the gunmen led in the capture of three suspects and the killing of another in a gunbattle.
Gen. Azurin said that suspects Junjun Baluyut,44; Aries Bagsic,40; and Leslie Placente,30, were arrested along South Daang Bakal Road in Barangay Dau, Mabalacat City.
The 4th was killed in a shootout with local policemen early morning Sunday. A chamber-loaded caliber .45 semi-automatic pistol with a magazine containing some live ammunition and a motorcycle were recovered from the slain suspect.
Gen. Azurin said that the three arrested suspects were apprised of their constitutional rights following their arrest. They are now facing criminal charges for double murder.
The PRO3 headed by Brigadier Gen. Cesar DR Pasiwen are still conducting follow-up operations to identify and arrest the remaining suspects, Gen. Azurin added.
READY TO DEFEND THEMSELVES
Gen. Azurin insisted that their 'Life is Beaufiful' motto and their strict order for all member of the force to always ensure the protection of human rights and the rule of law doesn't mean they are not going to fire back once threatened by gun-wielding criminals.
"We always ensure the preservation of live but definitely, we should be ready to defend ourselves. These are unfortunate incidents but we have to make sure na hindi naman maagrabiyado ang mga tao natin lalo na sa mga drug dealers," he said.
Gen. Azurin has underscored that although the primordial duty of each and every member of the 226,000-strong force is to strictly follow the rule of law, they must at all times be ready to defend themselves when confronted by armed and defiant criminals.
The PNP chief also maintained that as much as possible, he doesn't want any of his men to be lying in a coffin, shot to death by dangerous criminals they were trying to arrest and leaving behind poor widows and kids.
"My policy that I emphasized to every police officer is that we will not endanger their lives. We minimize the use of force in arresting drug suspects. But definitely, when they are in danger, they have to defend themselves," he said.
AUTHOR PROFILE
Opinion
SHOW ALL
Calendar