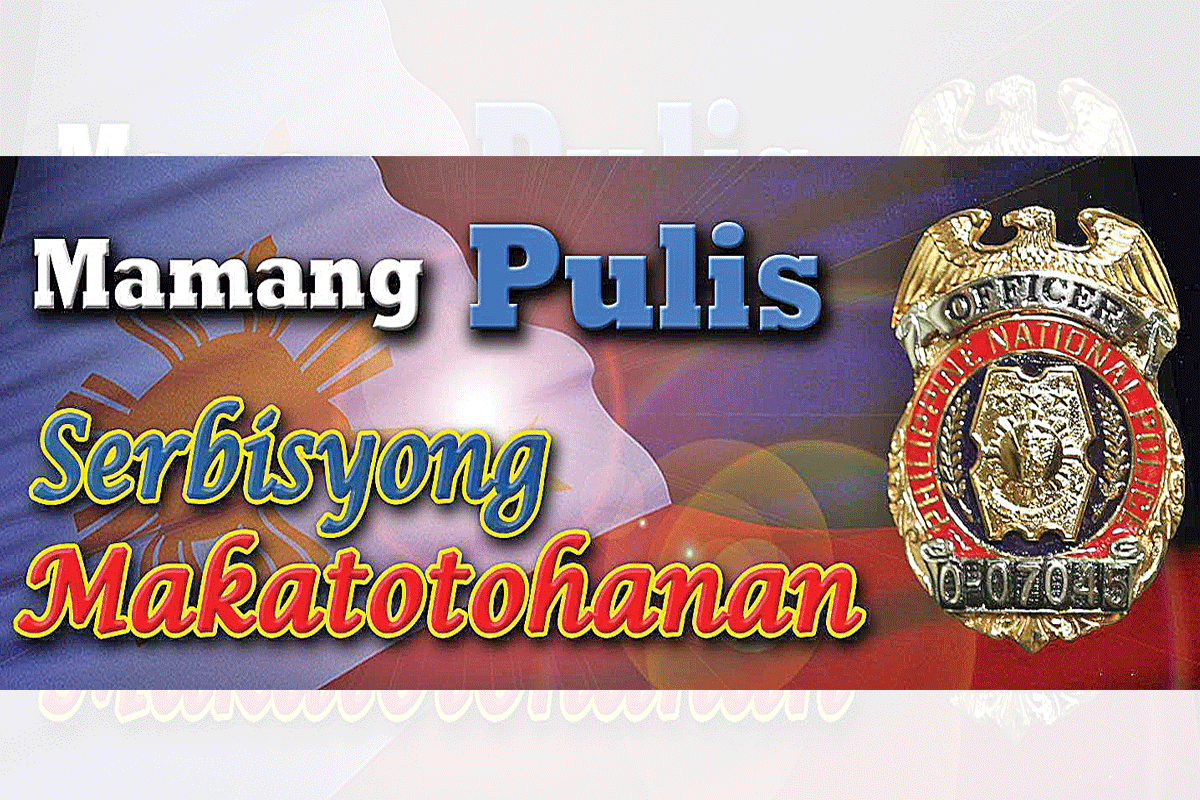 Azurin to men: Bring peace, order 24/7
"WALANG inuman sa kanto. Walang nambabastos sa mga kababaihan. Walang mandurukot. Walang maingay sa mga kabahayan pagkalipas ng alas-diyes ng gabi."
These four simple barangay ordinances, for new Philippine National Police chief, General Rodolfo S. Azurin Jr. are what the police should strictly implement as they go all-out to keep the streets safe 24/7.
The member of Philippine Military Academy 'Makatao' Class 1989 who was appointed by President Ferdinand 'Bongbong' R. Marcos Jr. to be the country's 28th PNP chief has ordered all PNP commanders to fully enforce all existing city, municipal and barangay ordinances in their areas which were all designed to keep peace and help prevent trouble and criminality.
For one, he said that police must strictly enforce curfew hours for minors, the ban on drinking in public and playing of karaoke or videoke machines past 10 in the evening until 4in the morning which are already ordinances long approved by different city, municipal and barangay councils.
Strict implementation of curfew hours for minors with corresponding penalties for the parents and guardians of the violators will prevent the presence of fraternity or gang wars involving children in conflict with law.
In some parts of Metro Manila, one main problem of authorities is the presence of CICLs who fight it out in the streets while armed with rocks, bottles, slingshots and other improvised weapons including home-made guns.
Some have been killed or maimed while many properties have been damaged as a result of these gang wars.
Strict enforcement of ordinances banning drinking of liquor in public places, including 'bangketas, eskinitas or tapat ng bahay," according to Gen. Azurin must also be the job of the territorial police force and barangay authorities.
He explained that in many cases, presence of drunkards, shirtless men in the streets trigger little trouble which may erupt into much bigger ones specifically when these ordinance violators begin fighting each other or show rude behavior to young girls or women passing near them.
Gen. Azurin also emphasized the need for the police to coordinate with barangay authorities their effort to respond to calls to stop loud videoke or karaoke music way past 10 in the evening, the wailing sounds of the singers who are mostly engaged in drinking sessions becoming a nuisance to their neighbors who are already sleeping since they have to go to work or school the next morning or in many cases, couples with newborn babies.
The PNP chief called for the strict enforcement of these ordinances amid his directive to his men to continue their all-out campaign against all forms of criminality specifically drugs and help the Marcos administration win back the hearts and minds of all Enemies of the State thru good governance.
"As I officially assume command of the PNP, I offer my sincerest personal pledge of professional commitment to the Constitution, the Chain of Command, and the Filipino people," he said last week.
Barking his first series or order to his officials, the PNP chief ordered a more sustained law enforcement and public safety efforts to keep the communities safer under his MKK=K or Malasakit + Kaayusan + Kapayapaan=Kaunlaran program which he initially launched during his stint as Police Regional Office 1 director in Ilocos-Pangasinan region.
"I want to employ the same aspirations to the entire PNP," he said.
This, he explained could be done by deploying more uniformed personnel on the ground to carry out focused police operations to minimize incidents perpetrated with the use of firearms; the arrests of illegal drug users, peddlers and drug lords, members of private armed groups, criminal gang members; and recovery of carnapped vehicles and loose firearms.
According to the new top cop, he fully believes in the great dictum 'public office is a public trust' and will see to it that the 226,000-strong police force under his command will hold public office with no less than the highest sense of honesty, accountability, integrity and professionalism as a trust for the Filipino people at all times.
"As duty-bearers and public servants, we have a great responsibility to ensure that in the implementation of administrative matters and security operations, protecting the territorial sovereignty of our country as well as the people's rights and freedoms, and having deep respect and highest regard to the rule of law shall always remain paramount," he said in his assumption speech.
The 55-year old police general likewise called on his men to continue to "accelerate the police organization in the administration's bedrock stratagem to remain responsive to the needs of the Filipino people by ensuring them a safer place to live, work and do business which is directly contributory to the economic transformation aspirations of the President."
"Sharing the President's hope to make the country progressive and peaceful, we will remain focused on the core objectives of improving crime prevention and solution and support the internal security and public safety," he maintained.
According to Gen. Azurin, under his watch, the police force will continue to implement unparalleled programs, strategies, and crucial interventions to ensure peace and order in the community particularly on their crusade against communist insurgents and other threat groups in far-flung areas across.
This, he said will come vis-à-vis with their integrated anti-crime and other counter-terrorism operations aimed at supporting the good governance advocacy of the National Task Force to End Local Communist Armed Conflict (NTF-ELCAC).
"It will be a year of continuing change for the organization as we remain resolute in improving police work and capabilities and cleansing our ranks of misfits and scalawags.
DRIVE VS SCALAWAGS
A former officer of the famed but now defunct Presidential Anti-Organized Crime Task Force, Gen. Azurin also assured an unrelenting drive against misfits and scalawags in uniform.
"We will also put emphasis on the unique and important role of the community in maintaining peace and order," he said.
" Let us encourage and enable citizens and sectoral representatives to participate in police affairs and empower them. As empowered stakeholders, they will no longer be passive recipients of police services but active participants in the maintenance of peace and order," he explained.
Gen. Azurin said that in the months and years ahead, the PNP will come up with better policies and mechanisms geared towards making community-oriented and rights-based policing a way of life in the community.
"Ang mga plano at mga hakbang upang labanan ang krimen, terorismo, COVID-19 Pandemic, at pati na rin ang mga pagsisikap upang maitaguyod ang kapayapaan, seguridad, katatagan at pag-unlad sa bansa ay maaari lamang magtagumpay kung sama-sama nating gagawin ito," he said.
AUTHOR PROFILE
Opinion
SHOW ALL
Calendar