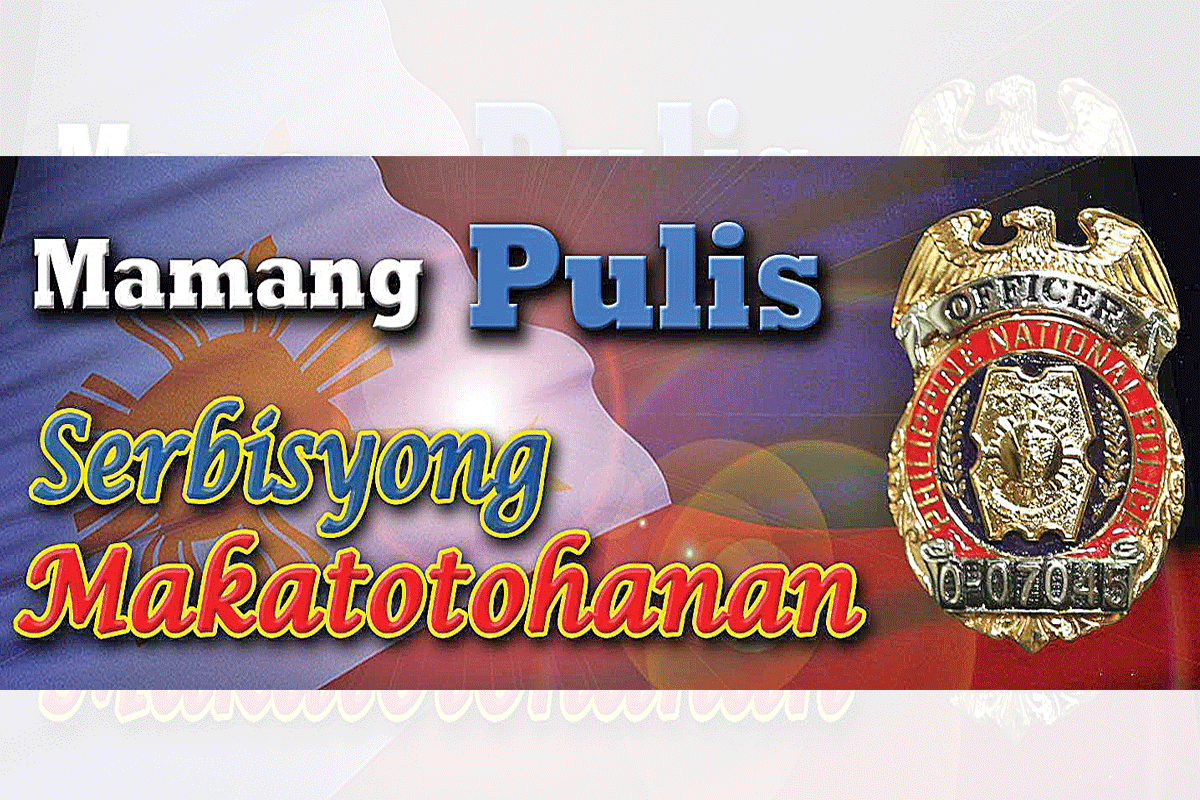 Azurin: Rogue cops learning lessons they won't forget
APART from being stripped of their service firearms and badges, rogue members of the police force have to contend with the fact that their eventual dismissal from the force will mean that all their benefits will be forfeited too in favor of the government, Philippine National Police (PNP) chief, General Rodolfo S. Azurin Jr. said yesterday.
The top cop cited the number of erring policemen who were fired from the force for robbery-extortion, some of them found to have extorted just a few thousands of pesos from poor victims who bravely filed a complaint and testified against them.
"Pinagpapalit ng ibang mga tiwaling miyembro ng kapulisan ang kanilang dangal at pangmatagalang benepisyo sa kakaunting pera. Nawa'y maisip ng lahat na hindi biro ang pagpasok sa kapulisan at lalong hindi biro ang aming internal cleansing program," Gen. Azurin said.
Once dismissed from the police force, an individual cop will lose all his retirement benefits including pension. PNP records show that following a period of active service of 20 years or more, the monthly retirement pay is 50 percent of the base pay and longevity pay, increasing by 2.5 percent for each year of active service beyond 20 up to a maximum of 90 percent for 36 years of service.
At present, a Patrolman receives a monthly base pay of P29,668; a Corporal gets P30,867; a Police Staff Sergeant receives P32,114; a Police Master Sergeant gets P33,411; a Police Senior Master Sergeant receives P34,079; a Police Chief Master Sergeant gets PP34,761; and a Police Executive Master Sergeant receives P38,366.
On the other hand, a Police Lieutenant has a P49,528 monthly base pay; a Captain gets P56,582; a Major receives P62,555; a Lieutenant Colonel gets P71,314; a Colonel gets P80,583; a Brigadier General receives P91,058; a Major General gets P102,896; a Lieutenant General receives P125,574; and a General gets P149,785.
Thus, any of the above-mentioned police officers and men stands to lose their monthly pension which is enough to feed a simple family and take care of the bills in case he/she is dismissed from the police force for cause.
National Capital Region Police Office (NCRPO) director, Brigadier Gen. Jonnel C. Estomo made the same point last week when he announced the dismissal from the service of six Caloocan City policemen accused of robbing a sidewalk vendor of his P14,000 cash last March 27.
He said that the incident should teach a lesson to all erring members of the police force that they could not get away with their crimes.
"There is no room for scalawags to stay in the PNP and abuse of power will never be tolerated," the Metro Manila police chief said.
The six Caloocan City policemen were found guilty of administrative charges for grave misconduct and conduct unbecoming of a police officer and were ordered dismissed from the police service, said Brig. Gen. Estomo.
The six were relieved from their posts and subjected to an internal investigation following a viral social media post which showed them purportedly taking the money of the poor vendor.
The Philippine National Police Internal Affairs Service headed by Inspector General Alfegar M. Triambulo resolved to recommend to Gen. Azurin the dismissal of the six for being unfit and unworthy of the trust and confidence of the people they ought to serve and protect.
"I've said it before, and I'll say it again, we will continue to uncover, unmask and crackdown the tactics and hidden irregularities of some of our personnel. We have dealt severely those rogue cops who are engaged in drug-related crimes and other malpractices and we will keep doing so with the intent of removing them from this organization," said Brig. Gen. Estomo.
He also assured the citizenry that all their complaints against abusive acts and irregularities being committed by any member of the police force are being heard, acted upon and investigated accordingly in line with the intensified internal cleansing program of PNP chief, General Rodolfo S. Azurin Jr.
Last April, then PNP chief, now retired Gen. Dionardo B. Carlos ordered the relief and investigation of the six whom he identified as Corporals Noel Espejo Sison, 33; Rommel Toribio, 29; Ryan Sammy Gomez Mateo, 32; Jake Barcenilla Rosima, 35; Mark Christian Abarca Cabanilla, 31; and Daryl Calija Sablay, 29, all members of the Drug Enforcement Unit of the Caloocan City Police Station.
All were also stripped of their PNP-issued firearms following their relief in connection with the complaint of vendor Eddie Yuson. The 39-year-old complainant said he was on his way to Barangay 117 last March 27 to buy food when he was approached by one of the suspects who introduced himself as a police officer.
A CCTV footage, which became viral after being uploaded and shared on social media, showed that the complainant was frisked and his belongings searched. The same video also showed the five other suspects who were on board a white pickup truck approaching the vendor after a few minutes.
A distraught Yuson claimed that the policemen took his cash amounting to P14,000.
Gen. Carlos called on Yuson to fully cooperate with their investigation leading to the dismissal of the six. The PNP leadership condemned the 'unacceptable behavior' of the accused and vowed to hold them accountable for their misdeeds.
AUTHOR PROFILE
Opinion
SHOW ALL
Calendar