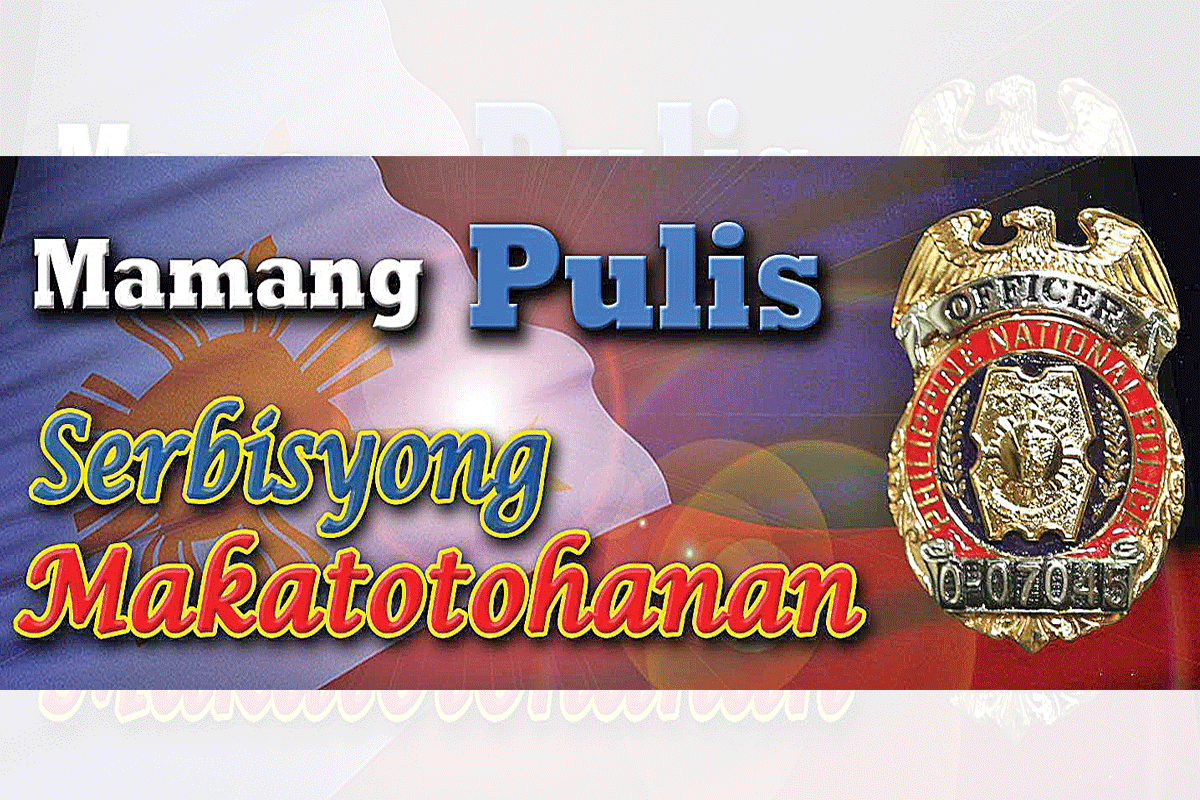 Azurin: PNP wants Congress to enact law that will ban e-sabong games
THE Philippine National Police thru its Anti-Cybercrime Group has sought the help of Congress in enacting a law that will penalize e-sabong which is said to be a multibillion-peso industry which continues to operate despite President Ferdinand 'Bongbong' R. Marcos Jr's decision to continue its suspension.
According to PNP chief, General Rodolfo S. Azurin Jr., the PNP -ACG headed by Brigadier Gen. Joel B. Doria has recommended the inclusion of online cockfighting game to illegal gambling activities penalized under President Decree 1602 or the country's anti-illegal gambling law.
Amid their intensified crackdown against e-sabong activities in the country, the PNP-ACG likewise recommended sanctions against service providers that will fail to block or take down e-sabong websites.
"It should be noted that e-sabong websites hosted outside the Philippines can only be blocked, not taken down as these sites can continue to operate via virtual private network," he explained.
Gen. Azurin admitted that they are having a hard time in preventing e-sabong operations in the country because it's more on technology. "Kahit maraming nate-takedown na websites, people engaged in e-sabong are well-financed, overwhelming and resources so the government should start strengthening our cyber capabilities to include cyber-security otherwise mabagal ang pagsugpo sa e-sabong," he said.
Former President Rodrigo Duterte had said that the e-sabong industry provides the government with about P640 million in monthly revenues alone. The industry was said to have generated a total of P2.03 billion in the 1st half of 2022 alone.
However, Duterte in May last year decided to suspend e-sabong operations in the country amid the PNP investigation into the case of the 34 'missing sabungeros.' Last December, President Marcos decided to follow his predecessor's decision amid its social impact to Filipinos.
Thus, the PNP launched a crackdown on e-sabong or the online betting on live cockfights. Gen. Azurin has ordered all 17 police regional offices and other concerned PNP national operational support units to arrest and charge in court anybody who will defy the presidential order.
E-sabong became popular since the start of the pandemic brought about by the deadly COVID-19 virus in the country. As cockpit arenas were shut down as the government enforced social distancing nationwide, e-sabong operators came up with the idea to hold cock derbies in private farms.
Inside these private farms, laptop computers and high-precision cameras have been mounted to live steam the cockfight. Under this set-up, the e-sabong operators and their live streamers earn huge amount of money each fight.
This is why the reason the PNP wants an enabling law that will either regulate it or make it illegal per se. The President's father, the late strongman Ferdinand E. Marcos Sr. in 1974 issued Presidential Decree 449 or the Cockfighting Law of 1974 which provided regulatory policies on cockfighting in the country.
The decree explicitly stated that "no gambling of any kind shall be permitted on the premises of the cockpit or place of cockfighting during cockfights." However, the said law does not cover the online platform or e-Sabong.
Prior to this, authorities used Presidential Decree 1602 which prescribed stiffer penalties on illegal gambling in going after e-sabong operators although it was found out that the House of Representatives in2019 approved on final reading House Bill No. 8910 which sought to address the proliferation of online 'sabong' and expanding the mandate of the Games and Amusement Board.
The PNP chief said that he has instructed all territorial police forces and concerned National Operational Support Units to go after e-sabong operators and players.
"I have directed them to operate without any letup against e-sabong. Paulit-ulit na lang sa Region 7 and lately meron sa Isabela. Pero parang ang concentration nila eh sa Visayas region," he said.
Gen. Azurin said they have not yet calculated the revenues being earned daily, weekly or monthly by e-sabong operators since they may operate in and outside the country. However, he said they are appealing to the public to stop patronizing the illegal game.
"Napakarami nang nababaon sa utang dahil dito. Yung operators must also moderate their greed too kasi kumikita sila nang napakalaki pero napakarami namang buhay ang nasisira," he said.
Gen. Azurin made the pronouncement during a press conference at Camp Crame wherein he also announced the arrest of 28 more persons engaged in e-sabong games during separate operations in Mandaluyong City, Lapu-Lapu City in Cebu and Santiago City in Isabela province.
He said that the arrests are part of their ongoing implementation of Executive Order No. 9 issued by President Marcos ordering the continued suspension of all e-sabong activities.
Agents of the PNP Criminal Investigation and Detection Group National Capital Region arrested five men, most of them UV drivers for engaging in e-sabong at the EDSA Central Terminal in Barangay Highway Hills in Mandaluyong City last January 24.
The five yielded a mobile phone they were using to play the online game and P1,460 in cash bets. All the suspects have been charged for violation of PD 1602 in relation to Republic Act 10175 or the Cybercrime Prevention Act of 2012.
The PNP chief said he has asked the Mandaluyong City police chief to look into the matter closely. "Of all places naman, wag naman sa Mandaluyong kaya I have ordered the Mandaluyong City police to look into it, look kung bago ba yan," he said in the wake of the e-sabong arrests in the city which is home to Department of Interior and Local Government Secretary Benjamin 'Benhur' C. Abalos Jr.
Gen. Azurin said that at present, 102 platforms catering to e-sabong have been either blocked or taken down, 76 other platforms were deleted or deactivated while 39 e-sabong websites and a Facebook page have been rendered inactive and out of service.
The PNP-ACG was behind the blocking, taking down, deletion or deactivation of those e-sabong platforms.
Gen. Azurin said that representations have also been made by the PNP with the Department of Information and Communication Technology and the National Telecommunications Commission to take down five active websites that continue to host e-sabong games.
He added that the PNP-ACG is closely monitoring at present 272 platforms comprised of 146 websites, 67 Facebook accounts, 31 Facebook Groups, 18 Facebook Pages and 10 mobile applications being used in e-sabong activities.
AUTHOR PROFILE
Opinion
SHOW ALL
Calendar