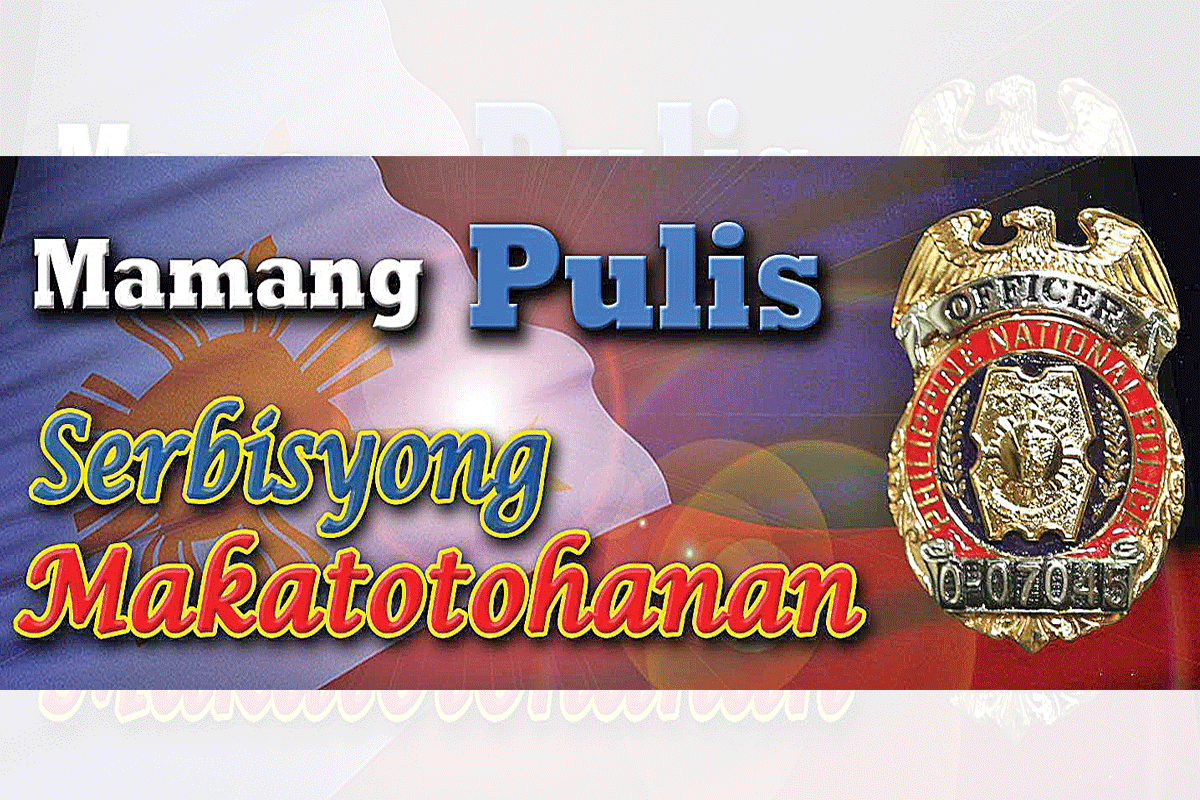 Azurin orders non-stop drive vs illegal gambling, other special law violations
PHILIPPINE National Police (PNP) chief, General Rodolfo S. Azurin Jr. yesterday assured the public that their campaign against all forms of illegal gambling, logging fishing and piracy and smuggling across the country is in full gear with officers under instruction to arrest and jail violators.
According to the top cop, their records will show significant accomplishments against violators of special laws from July 1 to October 6 this year or during the 1st 98-days of the administration of President Ferdinand 'Bongbong' R. Marcos Jr.
The top cop congratulated the men and women of the 226,000-strong organization who have contributed well to the high approval rating given by the public to the administration of President Ferdinand 'Bongbong' R. Marcos Jr. during its first 90-days.
Results of a Pulse Asia survey released on Thursday last week showed that respondents gave the PBBM administration a 67 percent and 62 percent approval rating respectively when it comes to fighting criminality and law enforcement.
Amid their strict 'No-Take Policy,' Gen. Azurin said that during the 98-day period, PNP operatives across the country conducted 12,520 operations against illegal gambling which resulted in the arrest of 40,252 violators and the confiscation of some P9.89 million in cash bets and other articles.
Azurin said that police filed 9,931 criminal charges against the arrested illegal gambling personalities in different courts nationwide during the period.
He added the period also saw the police force conducting a total of 1,618 anti-illegal logging operations which led to the apprehension of 1,068 offenders and the confiscation of more than 761,000 board feet of illegally-cut timber products valued at more than P28 million.
The PNP chief said that 151 criminal charges for violation of Presidential Decree 705 otherwise known as the Forestry Reform Code of the Philippines were filed against the arrested suspects.
When it comes to the drive versus illegal fishing which is punishable under RA 10654, Gen. Azurin said that his men conducted 5,809 anti-illegal fishing operations during the period which led in the arrest of 9,506 violators and the seizure of nearly P355 million worth of illegally-caught fish as well as illegal fishing paraphernalia.
A total of 407 cases for violation of RA 10654 were filed against the apprehended suspects. Illegal fishing is defined as fishing activities conducted by Philippine vessels that violate the country's laws, Regional Fisheries Management Organization resolutions and laws of other coastal states.
The law was enacted to eliminate illegal, unreported and unregulated fishing activities in the country.
Azurin said that during the same 98-day period their campaign against smuggling/piracy led to the conduct of 96 operations which resulted in the arrest of 192 suspects and the confiscation of nearly P73 million worth of smuggled/pirated goods.
Ten criminal charges for smuggling/piracy were filed against the 92 arrested individuals, he said.
Azurin has enforced a strict 'No-Take Policy' in the force leading in the all-out campaign against illegal gambling which resulted in the arrest of over 6,500 players, more than 3,000 bettors, nearly 400 collectors, 71 operators, 20 maintainers, 4 checkers, 6 financiers and 367 ushers.
The arrested illegal gambling personalities are now facing charges for violation of Presidential Decree 1602.
The law defines illegal gambling as 'an act that is committed by any person, who in any manner, shall directly or indirectly take part in any game scheme, regardless of whether winning thereat is dependent upon chance or skill, wherein wagers consisting of money, articles of value or representative of value are at stake or made."
The late strongman Ferdinand E. Marcos Sr., father of PBBM, prescribed penalties on gambling and betting on unauthorized horse-racing, cockfighting, jueteng and other numbers' game, cara y cruz, pompiang and the like and other card games to combat the social menace which dissipate the energy and resource of the people.
Fines and other penalties range from P1,000 to P6,000 fine and in case of recidivism, the penalty of prision mayor in its medium period or a fine ranging from P5,000 to P10,000. The law also says that the penalty of prision correccional in its medium period or a fine ranging from P400 to P2,000 shall be imposed upon any person who shall, knowingly and without lawful purpose in any hour of any day, possess any lottery list, paper or other matter containing letters, figures, signs or symbols pertaining to or in any manner used in the games of jueteng, jai-alai or horse racing bookies, and similar games of lotteries and numbers which have taken place or about to take place.
It also says that the penalty of temporary absolute disqualifications shall be imposed upon any barangay official who, with knowledge of the existence of a gambling house or place in his jurisdiction fails to abate the same or take action in connection therewith.
PD 1602 also says something about the 'Informer's Reward.' According to the same law, "any person who shall disclose information that will lead to the arrest and final conviction of the malefactor shall be rewarded twenty percent of the cash money or articles of value confiscated or forfeited in favor of the government."
Azurin said that thru their conduct of Sychronized Enhanced Managing Police Operations otherwise known as the police 'One-Time, Big-Time' anti-criminality campaign, they have made the huge anti-illegal gambling arrests and seizures.
"We are maximizing our efforts to arrest all illegal activities in the country thru the active and full support of the community," he said.
Under the PNP's 'one-strike policy,' police station commanders who ignore and fail to act on illegal gambling operations in their areas will be relieved from their posts immediately once there will be a successful crackdown on those operations by the regional or provincial office.
Any gambling activity operated by agents not authorized by the government thru the Philippine Charity Sweepstakes Office of Philippine Amusement and Gaming Corporation is considered as illegal by the police force and will be subjected to appropriate actions.
The anti-illegal gambling drive is being pursued by the police from Aparri to Jolo.
The Police Regional Office 13 headed by Brigadier Gen. Romeo M. Caramat Jr. early last September arrested 161 individuals involved in illegal gambling activities in Caraga region during a day-long simultaneous police operations.
Caramat said they seized a total of P58,636 in cash bets from the suspects who were apprehended as a result of 109 operations. Of the 109 police operations, 32 were conducted in Surigao del Sur, 21 in Agusan del Sur, 20 in Agusan del Norte, 18 in Surigao del Norte and six in the Province of Dinagat Islands, the official said.
Caramat added that the arrested suspects were involved in illegal card games, cockfighting, bookies, mahjong, cara y cruz and Peryahan ng Bayan.
AUTHOR PROFILE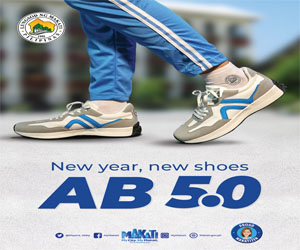 Opinion
SHOW ALL
Calendar