A passenger of a delayed AirAsia flight from Manila receives 'Malasakit Kits' at the arrival area of Tacloban Airport. Photo courtesy of CAAP
Azurin mobilizes men to help 'Paeng' victims; airports suspend flights, operations
DRRMC: Death toll climbs to 45, RSCTs deployed in affected areas
PHILIPPINE National Police (PNP) Chief General Rodolfo S. Azurin Jr. yesterday mobilized all available police manpower and resources to help in all ongoing "search, rescue, retrieval and relief" operations in parts of the country affected by severe tropical storm "Paeng".
The top cop said all police search-and-rescue units have plunged into action in affected areas as authorities continue to rescue more victims trapped inside their houses as a result of floodwaters.
The BARMM Police Regional Office under Brig. Gen. John G. Guyguyon has deployed additional personnel in Maguindanao, which was hardest hit by Paeng.
Powerful winds and rains brought about by the storm flattened many residential houses in the municipality, where there were at least 50 reported casualties.
The Special Action Force (SAF) under Brig. Gen. Edgar Alan O. Okubo was also involved in the search-and-rescue and relief operations. As of 7:30 a.m. Saturday, members of the 5th Special Action Battalion and 84th Special Action Company of the PNP-SAF joined local police and the military in rescuing at least 585 individuals in Zamboanga City.
There were 17 barangays hit by a flash flood in the city, while another four villages were struck by landslides. At least 2,500 families composed of more than 5,700 persons were affected by the storm, with one reported casualty already.
Okubo said their seaborne equipment is already in maximum use for the rescue operations.
PNP-SAF commandos also joined the hauling and distribution of relief goods to affected residents of Guilhungan City in Negros Oriental, Sipocot, Camarines Sur, and Juban, Sorsogon.
'Several airports suspend operations'
The Civil Aviation Authority of the Philippines (CAAP) reported flights were canceled, and airports affected by Paeng suspended operations as a precaution.
In Central Luzon, Romblon, Sangley, and San Jose have canceled flights for October 29, 2022. Sangley also suspended tower and airport operations due to the storm and rising sea levels.
Meanwhile, all domestic flights at Clark International Airport (CIA) have been canceled for Saturday.
Busuanga Airport suspended aerodrome control service due to heavy rain as all flights in the airport have been canceled.
Bicol International Airport (BIA) reports that airport and flight operations are suspended (Oct. 29, 2022), with airlines canceling flights since Friday, (Oct. 28). No damage has been reported in the airport's ATS/ANS/Aerodrome Safety Office Equipment.
Further, all airports in the Bicol Region reported no damages and are readying to return to normal operations as the storm has passed their area.
Visayas airports (Kalibo, Iloilo, and Bacolod), meanwhile, have adjusted the schedules of several flights due to Paeng, with Roxas and Antique airports suspending flight operations since 9:00 p.m. Friday.
Davao International Airport (DIA), meanwhile, canceled three flights on Saturday. Paeng has also caused two flights delayed at Laguindingan Airport (Cagayan De Oro).
'Paeng leaves 45 dead, agri damage reaches P54M'
National Disaster Risk Reduction and Management Council (NDRRMC) on Saturday morning reported that a total of 45 persons were killed, 33 injured, and 18 missing due to landslides and flashfloods brought by the onslaught of Paeng in Sultan Kudarat, South Cotabato, and Visayas Region.
The NDRRMC said a total of 49,767 families or 184,161 persons had been affected by the storm, with around 2,615 families now sheltered in different government-run evacuation centers.
The death toll was earlier reported as 72 but was immediately clarified by NDRRMC spokesman Bernardo Rafaelito Alejandro IV.
"Yes the number was reduced to 45 just this morning after BARMM (Bangsamoro Autonomous Region in Muslim Mindanao) submitted a validated or revised report indicating there are only 40 casualties in Maguindanao, so what they submitted yesterday or last night was still subject to validation," Alejandro said.
Department of National Defense (DND) Officer-in-Charge (OIC) Jose Faustino Jr. said that officials from BARMM confirmed 40 casualties, mostly due to a landslide in Datu Blah Sinsuat and flashfloods in other areas in Northern Maguindanao.
Three casualties were from Region 12 and two from Region 6. They were both victims of flash floods.
Alejandro added that a total of 184,161 persons or 49,767 families were directly affected in regions 5, 6,7, 9, 11, 12, Caraga, and BARMM.
As of Saturday morning, 8,247 persons or 2,211 families were currently staying in various evacuation centers.
The NDRRMC also monitored 194 flooded areas, 52 areas and bridges not passable, and a total of 5,585 seaports have suspended operations in Calabarzon, Mimaropa, Regions 5, 6, 8, and 11.
The NDRRMC also listed a total of 3,072 passengers, 880 rolling cargos, and 73 vessels stranded at various ports.
Nine local government units (LGUs) also experienced power interruptions, while 280 houses were reportedly damaged due to the wrath of Paeng.
As of Saturday, damage to agriculture rose to P54.5 million.
'Shelter cluster teams activated – DHSUD'
As a proactive measure, the Department of Human Settlements and Urban Development (DHSUD) on Friday activated the Regional Shelter Cluster Teams (RSCTs) in areas affected by Typhoon "Paeng."
DHSUD Secretary Jose Rizalino Acuzar ordered regional directors and officers in charge in areas along the path of "Paeng" to activate their respective RSCs.
At the same time, the housing czar instructed all undersecretaries and assistant secretaries to closely monitor the situation in their assigned areas.
"We must be proactive, ready at all times to provide assistance, especially during these typhoons when lives are in peril," Acuzar said.
"Let's ensure that all hands are on deck with regard to our shelter clusters," he added.
In a memorandum, Assistant Secretary Daryll Bryan Villanueva, DHSUD Assistant Secretary for Regional Operations, called on the heads of 11 DHSUD Regional Offices (ROs) to be on their toes for possible emergency response.
The alerted ROs are the National Capital Region, Negros Island Region, the Cordillera Administrative Region, Regions 1, 2, 3, 4B (Mimaropa), 6, 8, 10, and 13.
"All concerned regional shelter cluster teams… are hereby activated or placed on stand-by effective 29 October 2022 at 8 a.m. to monitor and facilitate emergency response and humanitarian assistance in response to the effects of 'Paeng,'" Villanueva stated.
State weather bureau Philippine Atmospheric, Geophysical and Astronomical Services Administration (Pagasa) on Saturday raised Tropical Cyclone Wind Signal (TCWS) No. 3 over the National Capital Region (NCR) and eight other areas as Severe Tropical Storm Paeng (international name: Nalgae) crossed the Bondoc Peninsula in southern Quezon.
PAGASA advised that there may be widespread disruption of electrical power and communication services in areas under TCWS No. 3. High-risk structures, including residential ones, may also suffer heavy damage. By Alfred Dalizon, Jun I. Legaspi, and Zaida Delos Reyes
AUTHOR PROFILE
Nation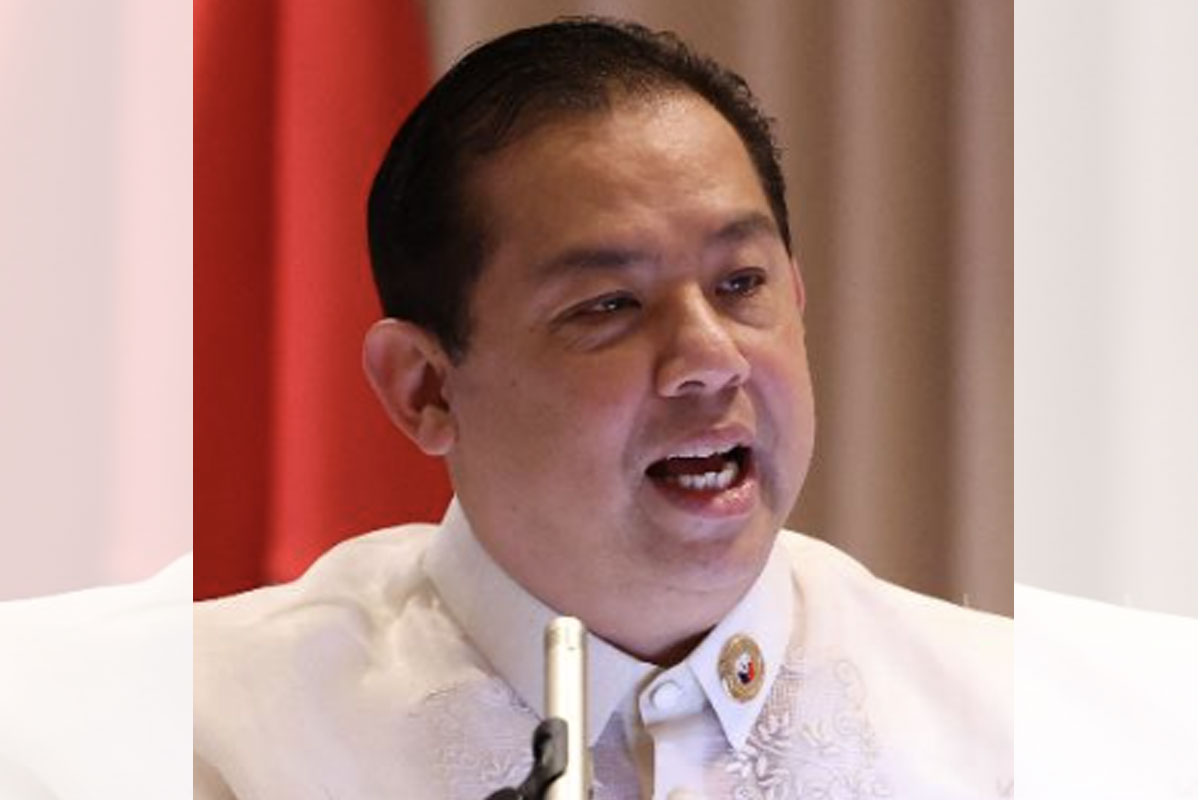 SHOW ALL
Calendar