Azurin leads inspection of Bulacan 'cracker stores
PHILIPPINE National Police (PNP) Chief General Rodolfo S. Azurin Jr., on Friday, ordered an "all-out effort" to shut down illegal firecracker factories and establishment selling banned fireworks in the country amid their effort to minimize fire and other deadly firecracker-related incidents during the Yuletide season.
Last month, five persons died, and four others were injured in an explosion at an illegal fireworks factory in Calamba City in Laguna, which is still being investigated by the Laguna Police Provincial Office (PPO) headed by Col. Randy Glenn G. Silvio.
A similar incident also took place in Sta. Maria, Bulacan, which injured ten people.
The owners and operators of the two clandestine firecracker factories are now facing criminal charges after they were found operating without government permits.
Silvio said they are also investigating the source of the firecracker materials which exploded in Calamba City.
On Thursday, Azurin led the inspection of firecracker stores in Barangay Turo in Bocaue, Bulacan. He was joined by Bulacan Governor Daniel R. Fernando, Vice Governor Alexis C. Castro, Geraldine M. Panlilio, regional director of the Department of Labor and Employment (DOLE), Bocaue Mayor Eduardo J. Villanueva and other members of the Pyrotechnics Regulatory Board.
"We are conducting this inspection to assure the public that the necessary provisions under the Republic Act (RA) 7183 on regulating, manufacturing, and distributing firecrackers are strictly implemented to ensure safe and peaceful celebration of the Yuletide season," the top cop said.
Azurin said they also want to make sure that thru their regular inspection, health safety protocols will be observed, especially in the pyrotechnics marketplace, and at the same time, help promote the pyro industry by informing the public that fireworks are not "totally banned" in the country.
The PNP chief also ordered his men to check the staff of every stall to ensure they have the necessary permit to operate and fire protection devices such as fire extinguishers and to see if they are following existing requirements on firecrackers and pyrotechnics specifically when it comes to the size, weight, and brand of the items being sold.
Azurin has reminded the public not to patronize illegal firecrackers as they could endanger lives.
"Ipagdiwang sana natin ng matiwasay, masagana at payapa ang darating na kapaskuhan at Bagong Taon. Iwasan natin ang paggamit ng iligal na paputok at huwag nating tangkilikin ang mga nagbebenta nito, bagkus ipagbigay alam agad ito sa tanggapan ng ating kapulisan upang matigil ang kanilang maling gawain at maiwasan ang disgrasyang maaring idulot nito," he said.
Last week, officials of the PNP Civil Security Group headed by Major Gen. Eden T. Ugale and PNP Firearms and Explosives Office under Col. Paul Kenneth T. Lucas started inspecting fireworks factories and stores in Bulacan which is known as the "fireworks capital" of the Philippines.
The officials said they are seeing to it that the factories and stores are fully compliant with the provisions of RA 7183 or the Act Regulating the Sale, Manufacture, Distribution and Use of Firecrackers and other Pyrotechnic Devices. The Department of Trade and Industry (DTI) is also inspecting to determine if the establishments comply with DTI standards.
At present, there are 61 licensed fireworks stores and six legitimate fireworks factories in Bocaue municipality alone.
The PNP has previously released the names and brands of allowed and prohibited firecrackers and pyrotechnics ahead of the Christmas and New Year festivities.
The PNP leadership said that the guidelines are in place according to Executive Order (EO) 28 and RA 7183, which regulates the sale, manufacture, distribution, and use of firecrackers and other pyrotechnic devices.
"The PNP expects everyone's cooperation because it is the responsibility of every stakeholder to protect one another from any firecracker-related injury," Azurin said.
RA 7183 and EO 28 enumerate the firecrackers which are regulated for sale and use:
• Baby Rocket; Bawang; El Diablo; Paper Caps; Pulling of Strings; Sky Rocket (Kwitis); Small "Triangulo"; other types of firecrackers that are not oversized, not overweight, and not imported.
The following is the list of pyrotechnic devices allowed to be sold and used: Butterfly; Fountain; Jumbo Regular and Special; Luces; Mabuhay; Roman Candle; Sparklers; Trompillo; Whistle Device; all kinds of pyrotechnic devices (Pailaw) and other types equivalent to the foregoing pyrotechnic devices.
The prohibited firecrackers are as follows: Watusi; Piccolo; Poppop; Five Star; Pla-pla; Lolo Thunder; Giant Bawang; Giant Whistle Bomb; Atomic Bomb; Super Lolo; Atomic Triangle; Goodbye Bading; Large-size Judas Belt; Goodbye Philippines; Goodbye Delima; Bin Laden; Hello Columbia; Mother Rockets; Goodbye Napoles; Coke-in-Can; Super Yolanda; Pillbox; Mother Rockets; Boga; Kwiton; Kabasi; all overweight and oversized firecrackers and pyrotechnic devices (FCPD).
All imported finished products; other unlabelled locally made FCPD products; Other types of firecrackers with other brands/names equivalent to those that are prohibited.
The sale of allowed firecrackers outside designated firecracker zones is strictly prohibited and punishable under the law. Violators will face appropriate penalties while these items are seized.
The PNP said community firework displays in local government units are encouraged as long as these are compliant with minimum health protocols and are held only in designated areas for the safety of the public.
AUTHOR PROFILE
Provincial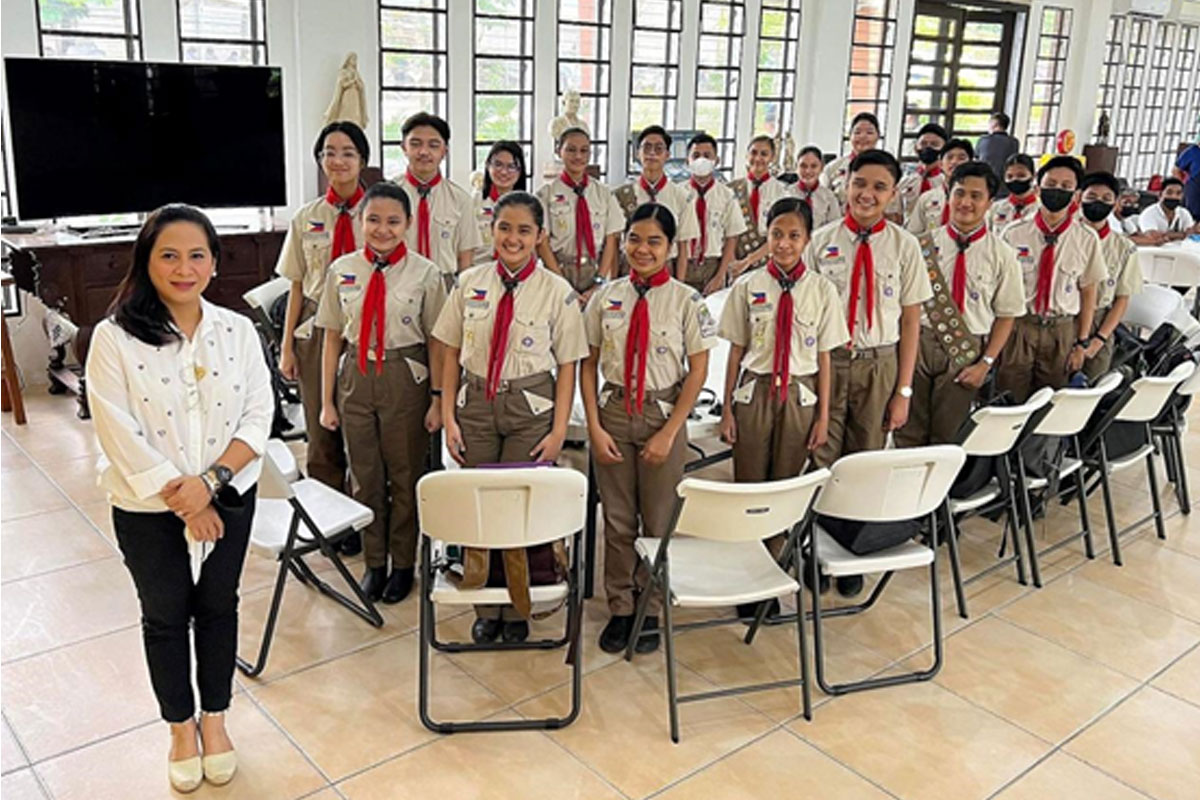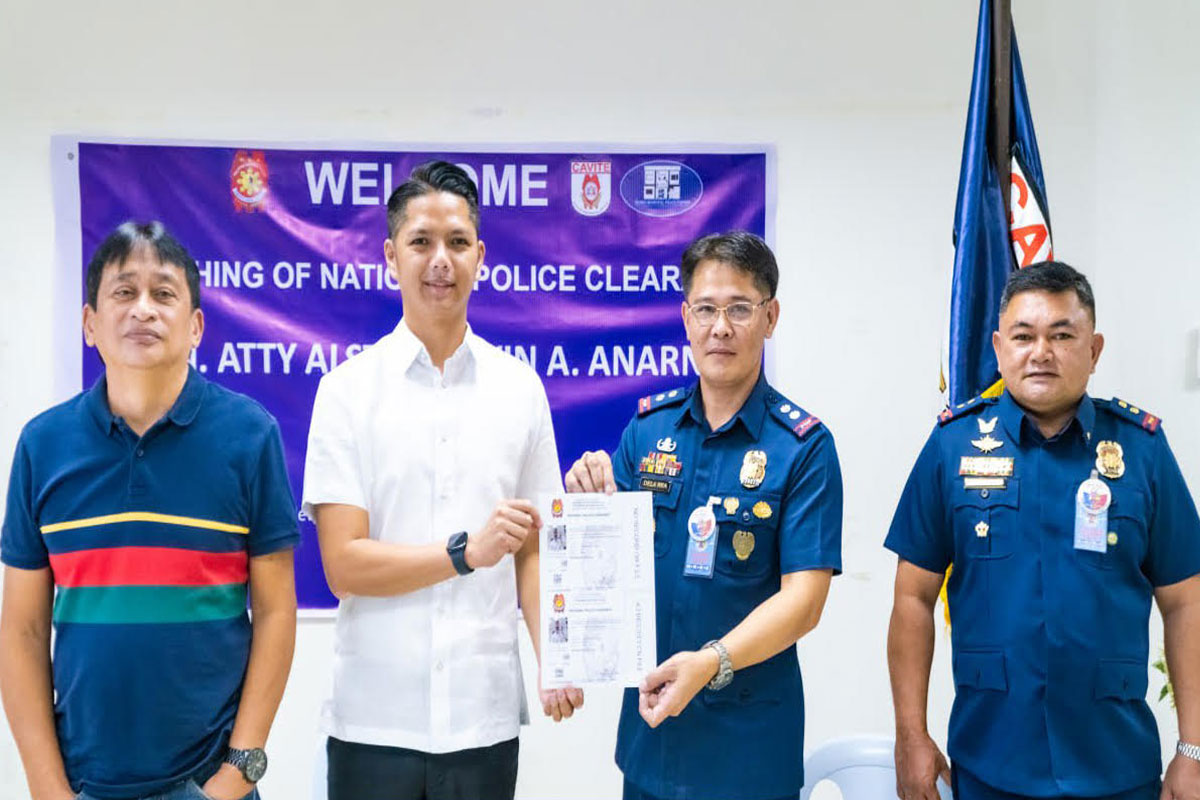 SHOW ALL
Calendar