AWLFI bares new set of officers
THE 86-strong Association of Women Legislators Foundation, Inc. (AWLFI), chaired by Representative Yedda Marie K. Romualdez of Tingog Party List, formally elected its new set of officers for the 19th Congress during its Organizational Meeting held on August 23.
Bulacan 4th District Rep. Linabelle Ruth R. Villarica, who served as president during the 17th Congress, was elected to the same position.
San Jose del Monte Rep. Florida P. Robes of San Jose Del Monte was elected Senior Vice President, along with Representatives Emmarie "Lolypop" M. Oano-Dizon of Mandaue City and Ma. Lucille L. Nava of Guimaras who were chosen as Internal Vice President and External Vice President, respectively.
In her message, Rep. Romualdez said that after more than a decade, the AWLFI is proud to have accomplished a great many things from a series of dialogues and projects to legislations aimed towards the advancement and inclusion of Filipino women, and the protection and promotion of their rights. She congratulated the outgoing officers led by former Deputy Speaker Baby Arenas, for a successful and meaningful term.
She reminded her colleagues that "we have a long way to go. But through all of our efforts, we can achieve so much as we continue in accomplishing our goal to advance women's legislative agenda and completely eradicate gender inequalities."
Speaker Ferdinand Martin G. Romualdez graced the occasion. In his speech, he vowed to support the women's legislative agenda. "Rest assured that the leadership of the 19th Congress will support your endeavors to advance the legislative agenda of women with my wife, Representative Yedda Marie Romualdez, serving as its chairperson," he said.
"Through a consultative and collaborative way – we can see eye to eye; make concessions if necessary; and collectively pass measures with our Senate counterpart; that will be approved and signed by President Ferdinand Romualdez Marcos, Jr.," he added.
Speaker Romualdez, president of the Lakas-Christian Muslim Democrats (CMD) party, said that based on Congress website, there were almost 1,400 measures filed by the members of the association along the subject matters of e-governance, electronic commerce, telemedicine services, urban development and housing, fiscal policies, food security, education, health, disaster resilience, labor and employment, social services, protection against discrimination and abuse and urgent amendments to existing laws, to name a few.
The other newly-elected officers are Representatives Maria Theresa V. Collantes, Stella Luz A. Quimbo and Luisa Lloren Cuaresma, Vice President for Luzon; Maria Fe R. Abunda and Janette L. Garin, Vice President for Visayas; Glona G. Labadlabad, Divina Grace C. Yu and Maria Carmen S. Zamora, Vice President for Mindanao; Arlene D. Brosas and Jocelyn P. Tulfo, Vice President for Party List; Marissa P. Magsino, Midy N. Cua and Marjorie Ann A. Teodoro, Secretary; Jocelyn Sy Limkaichong, Ma. Rachel J. Arenas and Marie Bernadette G. Escudero, Treasurer; Rosanna "Ria" V. Vergara, Irene Gay F. Saulog and Ruth Mariano-Hernandez, Business Manager; Lianda B. Bolilia, Josefina B. Tallado and Claudine Diana Bautista-Lim, PRO; and Ysabel Maria J. Zamora and Marlyn Primicias-Agabas, Legal Counsel.
Former President and House Senior Deputy Speaker Gloria Macapagal-Arroyo also graced the occasion. She was named Chairman of the Council of Advisers. Former Representative Georgina P. de Venecia is Chairman Emeritus.
AUTHOR PROFILE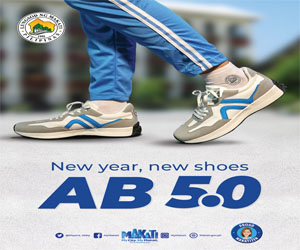 Nation
SHOW ALL
Calendar