Ateneo-Adamson game in the UAAP. UAAP photo
Ateneo stays unbeaten
ATENEO pulled away in the second period to overwhelm Adamson, 91-57, and extend its undefeated run to 12 games in the UAAP men's basketball tournament at the Mall of Asia Arena.
Entering the game unbeaten in the second round, the Falcons gave the Blue Eagles everything to handle in the first 10 minutes of play before the defending three-time champions unloaded a 20-7 second quarter to erect a 40-24 lead at the break and never looked back.
"I think second quarter was really telling in this game," said Ateneo coach Tab Baldwin. "They got some rhythm but second quarter, everyone went there and dug in. Halftime, coaches came up with some good adjustments. A lot of credit has to go to our bench."
Naturalized center Ange Kouame had 18 points, nine rebounds and five assists while Matthew Daves also scored 18 points for the Eagles.
Also stretching its perfect run to 38 games which dates back from October 2018, Ateneo moved two wins shy of bagging an outright Finals berth.
The defeat ended Adamson's four-game winning streak as it dropped outside the Final Four range with a 5-7 record.
In their two losses against the Eagles this season, the Falcons lost by a combined 65 points.
Earlier, Zavier Lucero had 20 points and 14 rebounds as University of the Philippines secured the remaining twice-to-beat slot in the Final Four with a 81-68 trampling of winless University of the East.
Far Eastern University rebounded from a poor third quarter shooting with a scintillating display of shotmaking in the payoff period to stall La Salle's march to the Final Four with a 67-62 victory in the matinee.
Producing his third double-double of the season, Lucero was in the zone as the Fighting Maroons, who have assured of finishing the eliminations in the top two for the second straight tournament with their 10th win in 12 contests.
Prior to advancing it to the Final Four for three consecutive seasons, the once-moribund UP only managed to get past the elims twice – in 1997 and 1998.
As the Maroons brace for bigger battles to make it back to the biggest stage, where the Diliman-based dribblers finished second in 2018 before missing the bus the following year, coach Goldwin Monteverde insisted that his squad remains a work in progress.
"Working pa rin kami as a team — how to get 'yung rhythm namin as a team, how to execute as a team which nakikita ko we've been doing for the whole game kanina," said Monteverde.
UP will play University of Santo Tomas tomorrow before capping its elims campaign with a Labor Day showdown with Ateneo in a match-up that would determine whether the semifinals will be played either in a Final Four or step-ladder format.
The win. the sixth and 12 matches. boosted the Tamaraws' bid for their ninth consecutive Final Four berth, as they now hold a one-game lead over the Falcons.
The Green Archers, who fell to 7-5 in third place, missed the services of guard Schonny Winston due to back spasms.
"At the half, yun ung sinabi ko sa kanila. We have to play 40 minutes of basketball to beat La Salle. We had a bad third quarter," said FEU mentor Olsen Racela.
The Tamaraws went scoreless in nearly six minutes in the third period. allowing the Archers to unload a 13-0 to erase a 13-point halftime lead and tie the game a 42.
After going without a field goal in the third, FEU went on fire in the final 10 minutes of play, drilling in five triples, including a Patrick Sleat three-pointer that gave the Morayta-based dribblers the needed separation at 66-59 with 58.1 seconds left.
"Luckily in the fourth quarter, we stepped up on defense and executed on offense so nasuwerte rin kami because La Salle didn't have Winston today so we just took advantage of it," said Racela.
The Tamaraws have scored a combined 29 three-pointers in the last two games, including a season-high 16 treys against the Warriors.
Rjay Abarrientos poured in 15 of his 21 points from beyond the arc while Xyrus Torres and Sleat, who combined for six triples, added 14 and 10 points, respectively, for FEU.
"Primary goal ng team is to make it to the Final Four. Now it's within our reach. Hindi namin pinapansin yung ibang teams. We have to take care of our business," said Racela.
The scores:
First Game
FEU (67) — Abarrientos 21, Torres 14, Sleat 10, Gonzales 9, Ojuola 4, Sajonia 3, Alforque 2, Tempra 2, Celzo 2, Sandagon 0, Bienes 0.
DLSU (62) — Nelle 15, Baltazar 13, Lojera 10, M. Phillips 7, Nwankwo 6, Nonoy 4, Austria 4, Cuajao 3, Manuel 0, B. Phillips 0, Cu 0, Galman 0.
Quarterscores: 25-15, 42-29, 47-49, 67-62
Second game
UP (81) — Lucero 20, Rivero 17, Cansino 8, Tamayo 7, Eusebio 7, Diouf 6, Abadiano 6, Cagulangan 4, Fortea 4, Spencer 2, Calimag 0, Alarcon 0.
UE (68) — Antiporda 15, N. Paranada 13, Escamis 9, K. Paranada 8, Beltran 7, Sawat 4, Pagsanjan 4, J. Cruz 3, Villanueva 3, Lorenzana 2, Abatayo 0, Tulabut 0, Guevarra 0, Pascual 0, P. Cruz 0.
Quarterscores: 18-8, 44-26, 59-44, 81-68
Third game
Ateneo (91) — Kouame 18, Daves 18, Koon 8, Ildefonso 7, Belangel 7, Padrigao 6, Tio 6, Verano 6, Mamuyac 6, Mendoza 4, Andrade 3, Lazaro 2, Gomez 0.
AdU (57) — Lastimosa 16, Manzano 8, Yerro 8, Douanga 6, Barasi 5, Hanapi 4, Sabandal 3, Peromingan 3, Colonia 2, Magbuhos 2, Jaymalin 0, Zaldivar 0, Maata 0, Fuentebella 0, Erolon 0, Calisay 0.
Quarterscores: 20-17, 40-24, 65-41, 91-57.
AUTHOR PROFILE
Basketball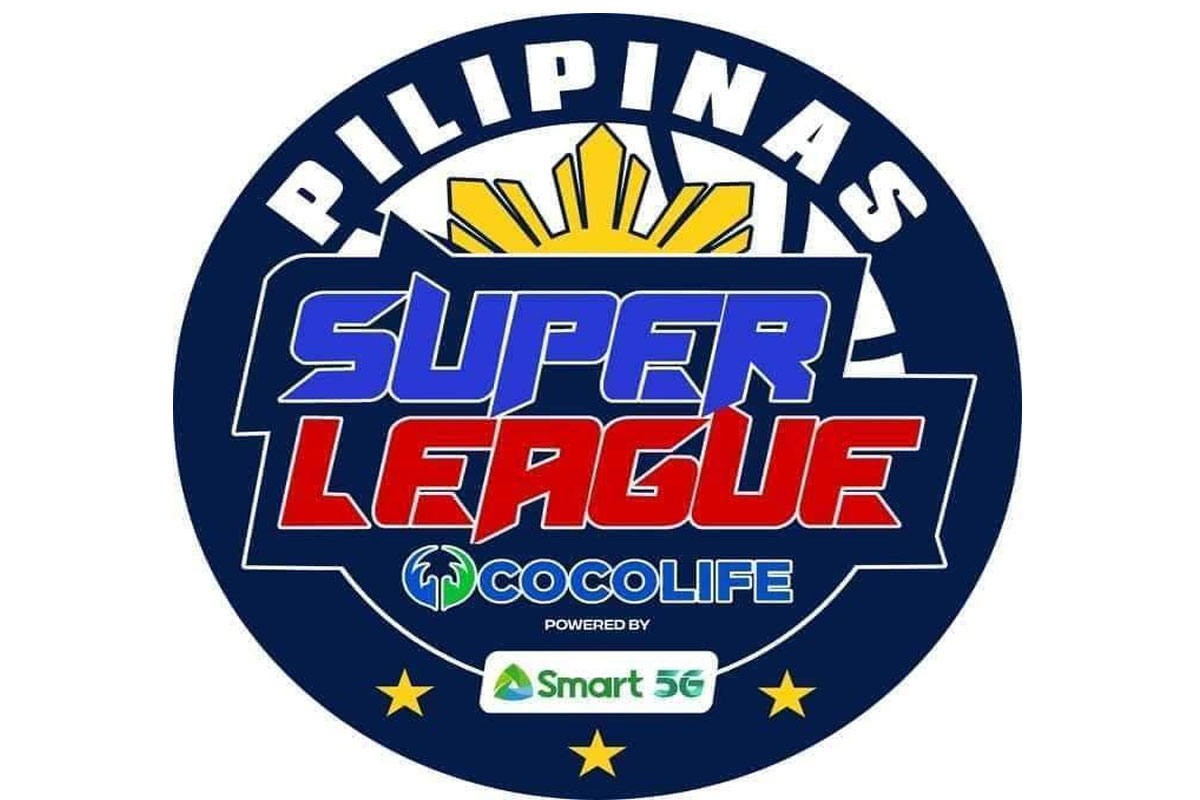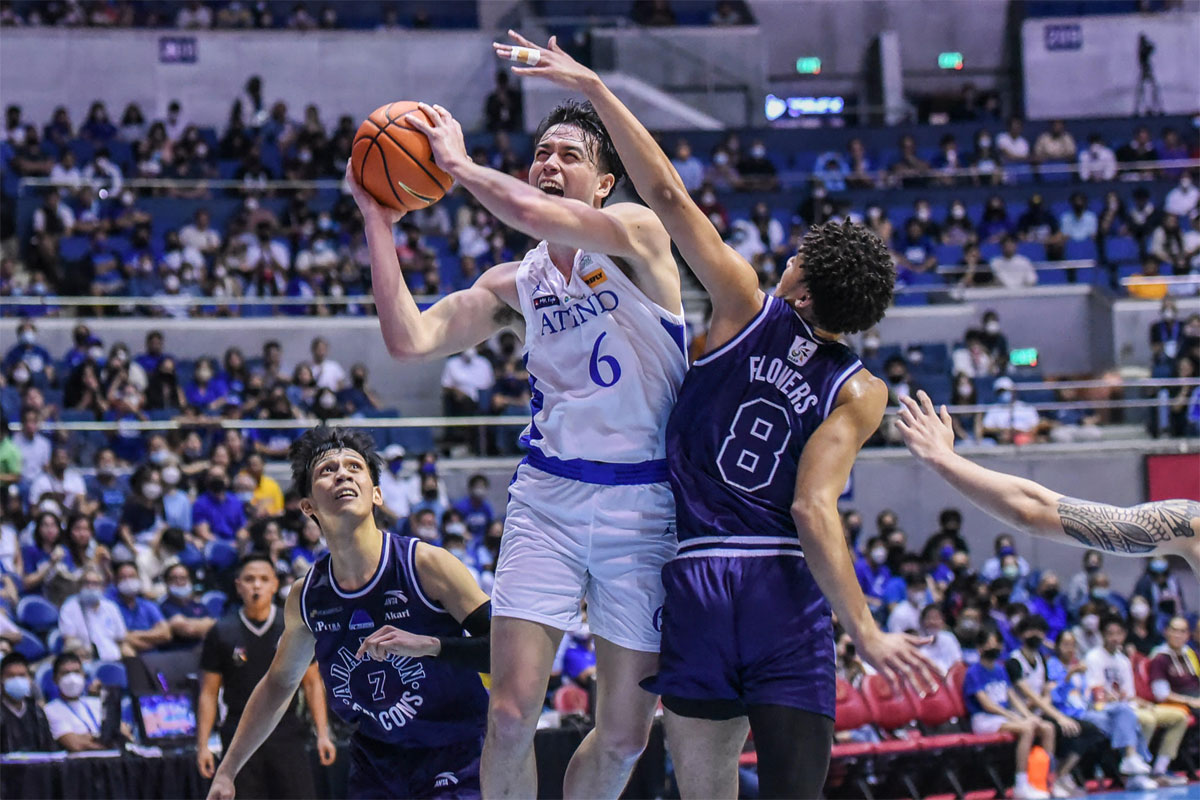 SHOW ALL
Calendar