ASEAN members to intensify efforts vs transnational crime
CONCERNED over the implications of the COVID-19 pandemic on regional cooperation against transnational crime, the ministers and high-level representatives of the ten-member states of Association of Southeast Asian Nations (ASEAN), including the Philippines, vowed to intensify collective efforts to prevent and combat transnational crime through stronger cross-pillar and cross-sectoral cooperation in the post-pandemic era.
DILG Secretary and AMMTC-Philippines head Eduardo M. Año, who represented the government during the meeting, said the ministers saw the need for law enforcement officials of the region to be more "vigilant, adaptable and flexible"
in addressing the new and emerging transnational crime trends in the post-COVID-19 landscape, including the accelerated digitization of society while also protecting the lives and well-being of their peoples.
"Let us continue to strengthen our bonds and unite our actions in addressing all forms of transnational crimes. Let us remain committed to realizing our overarching vision of a united ASEAN where its peoples can proudly proclaim that we care, we prepare, we prosper," Año said during the recent virtual meeting of the 15th ASEAN Ministerial Meeting on Transnational Crime (AMMTC).
In a joint statement adopted during the 15th AMMTC hosted by Brunei Darussalam, the ministers adopted the Bandar Seri Begawan Declaration which declared to enhance cooperation among ASEAN law enforcement units dealing with transnational crime through the exchange of information, experiences and good practices on new methods and modus operandi, and in the implementation of the regional action plans and work plans.
Año said the 15th AMMTC also committed to explore modalities to promote practical cooperation among ASEAN law enforcement agencies, such as through table-top exercises, field training exercises and coordination, to further enhance their capacity and capability in responding to new and emerging challenges posed by transnational crime.
He said ASEAN ministers also pledged to pursue stronger border management cooperation to prevent criminal groups from taking advantage of the pandemic situation via illicit drug trafficking, trafficking in persons, smuggling of goods, people and weapons, forgeries of identification, health certificates and travel documents.
During the three-day virtual event, Año said the continued prevalence of the COVID-19 pandemic has presented new challenges in how ASEAN member countries conduct their affairs.
"The continued discussions to jointly address transnational crimes amidst the current situation further manifests the importance of the 15th AMMTC and its instrumental role in nurturing our amity towards establishing a harmonious and progressive ASEAN community," he said.
The 15th AMMTC and its related meetings was attended by AMMTC Leaders and Senior Officials Meeting on Transnational Crime (SOMTC) Leaders from ASEAN member countries including Brunei Darussalam, Cambodia, Indonesia, Lao PDR, Malaysia, Myanmar, Philippines, Singapore, Thailand, Vietnam, and ASEAN Secretariat. Also in attendance were AMMTC and SOMTC Leaders from dialogue partner countries namely China, Japan, and Korea.
In his country report presented during the 15th AMMTC, Año affirmed that the Philippine government remains steadfast in its serious effort and commitment as the lead shepherd against trafficking in persons (TIP) as proven by its Tier 1 status in the 2021 US TIP Report for the sixth consecutive year.
So far, the Inter-Agency Council Against Trafficking (IACAT) reported 93 TIP convictions, with 86 traffickers convicted from January to December 2020 alone. Of these convictions, one was on labor trafficking, 34 on online or cyber-sex trafficking and pornography, and 58 on prostitution and sexual exploitation.
The IACAT also recorded 26 TIP convictions with 29 persons from January to June 2021 which was aggregated as follows: 3 for labor trafficking, 6 for online or cyber-sex trafficking and pornography, and 17 for prostitution and sexual exploitation.
According to Año, the continuous efforts of the Armed Forces of the Philippines (AFP) and the Philippine National Police (PNP) led to the voluntarily surrender of over 300 members of Local Terrorist Groups composed of DAESH-inspired personalities under the Daulah Islamiyah consortium and Bangsamoro Islamic Freedom Fighters.
He added that some 1,539 barangays have been reached by the Department's whole-of-nation approach on Preventing and Countering Violent Extremism (PCVE). Multiple PCVE activities like likewise spearheaded and conducted by the Anti-Terrorism Council, AFP and PNP.
AUTHOR PROFILE
Nation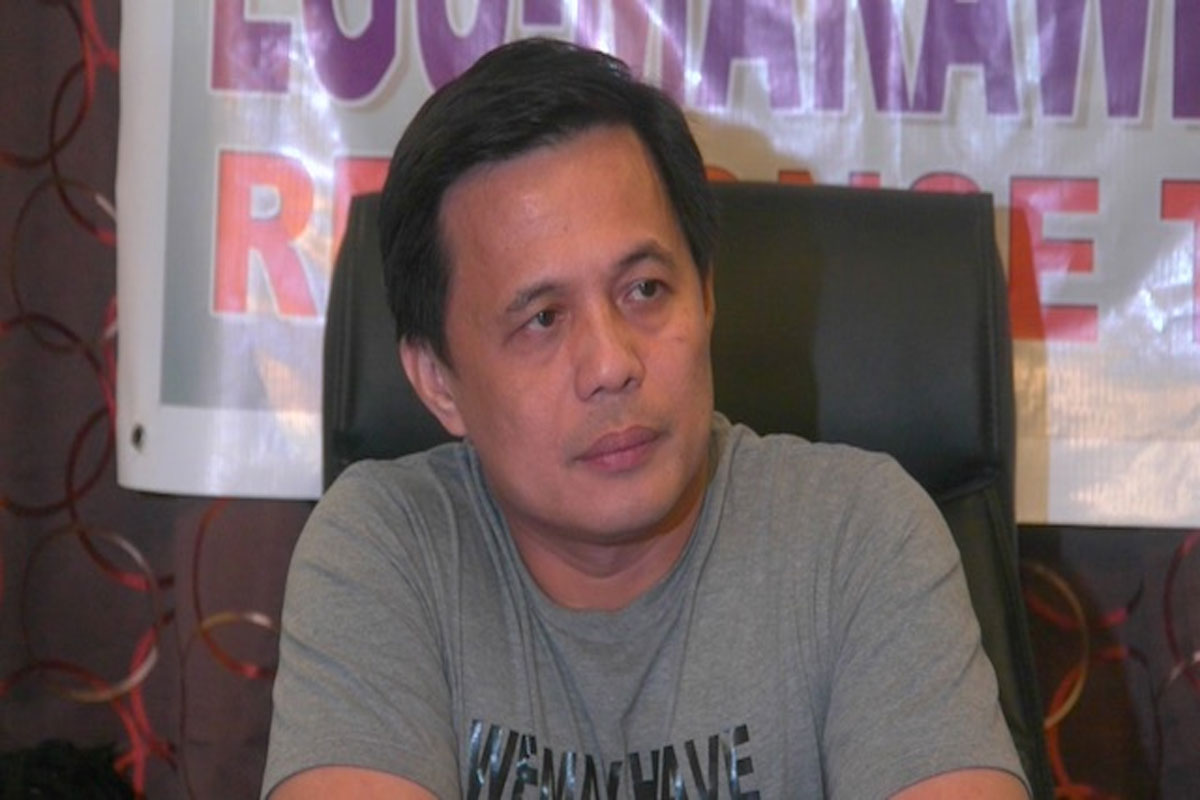 SHOW ALL
Calendar