Arbitral award, just a piece of paper?
LAST week I twitted that "Paper will remain just a piece of paper until meaning is given through our social interactions and experiences. Just like when a voter would cast his "paper ballot" to exercise his sacred right of suffrage or when couples sign a "paper marriage contract" to symbolically and legally manifest their commitment to one another. Our arbitral award will definitely remain just a piece of paper unless our government will give meaning to it by reaffirming and defending our victory; and not wallow in a defeatist attitude".
Right after, Atty. Howard M. Calleja (a PPCRV Colleague of mine and International Law Luminary from Duke University in North Carolina, USA) messaged and forwarded to me a position paper which highlights a legal reflection on this issue. Here is what Atty. Howie shared to me:
An international court's decision is much more than just a piece of paper. It is actually based on the collective commitment that countries enter into stipulating that they will honor, protect and abide by a certain conduct that is respected among the international community. Thus, the arbitral tribunal of the United Nations Convention on the Law of Sea (UNCLOS) that resolved the case in favor of the Philippines against China's claims in the South China Sea invalidating Beijing's "historic rights" claim to nearly the entire waterway is of great significance to our country's sovereign rights in the eyes of the international community. The significance is not diminished even with your government's refusal to implement the award properly citing the lack of formal enforcement mechanism and the great power imbalance between China and the Philippines.
To prove Mr. President that power imbalance is not a hindrance for smaller nations to overcome powerful nations let me call your attention to the case of Artic Sunrise. On September 18, 2013, using the vessel Arctic Sunrise, Greenpeace activists tried to access the Prirazlomnaya oil rig, which was operating within the Russian Federation's exclusive economic zone in the Pechora Sea between the Russian mainland and Novaya Zemlya.
The case was brought to UNCLOS and a resolution passed finding Russia in violation of various provisions and favoring the position of The Netherlands. Russia then refused the abide by the award and despite tensions between the two sovereign states, the intervention of the international community vis-à-vis the arbitration rendered paved the way for the Russian Federation and the Kingdom of the Netherlands to come to the full and final settlement of any and all mutual claims and led to the following crucial agreements in relation to the EEZ: (1) In exercising the freedom of navigation in the EEZ, a flag State shall have due regard to the rights and duties of a coastal State, including its sovereign rights over its natural resources and with respect to artificial installations in the EEZ or on the continental shelf, and (2) In exercising its rights and performing its duties in the EEZ, a coastal State shall have due regard to the rights and duties of a flag State with respect to vessels flying its flag and sailing in the EEZ and the respective freedoms, including the freedom of navigation.
We also have the example of Vietnam and Indonesia that repeatedly condemn the incursions of Chinese vessels in their EEZ and while incursions happen there is no war or nuclear conflict between these conflicting states. In addition Indonesia has even successfully navigated advantageous trade and economic agreements with China. Showing that a nations principled and consistent stand coupled with political will is key to a winning a peaceful solution against a super power like China.
Sadly, while we as private citizens are vigilantly trying to protect and fight for Philippine sovereignty and our sovereign rights over the West Philippine Sea; Mr. President your actions and words continue to favor the Chinese rather than the Filipinos you have sworn to serve and protect.
To conclude, allow me to share with you a quote from John Warner (former United States Secretary of the Navy from 1972 to 1974 and a five-term Republican U.S. Senator from Virginia), "The very heart of being a sovereign nation is providing security of one's borders, of one's internal situation, and security against anyone attacking one's nation. That is the very heart of what I believe is sovereignty".
————————-oOo——————————
For any personal comments or suggestions, you may call 0917-4805585 or email me at csorita@yahoo.com.
AUTHOR PROFILE
Opinion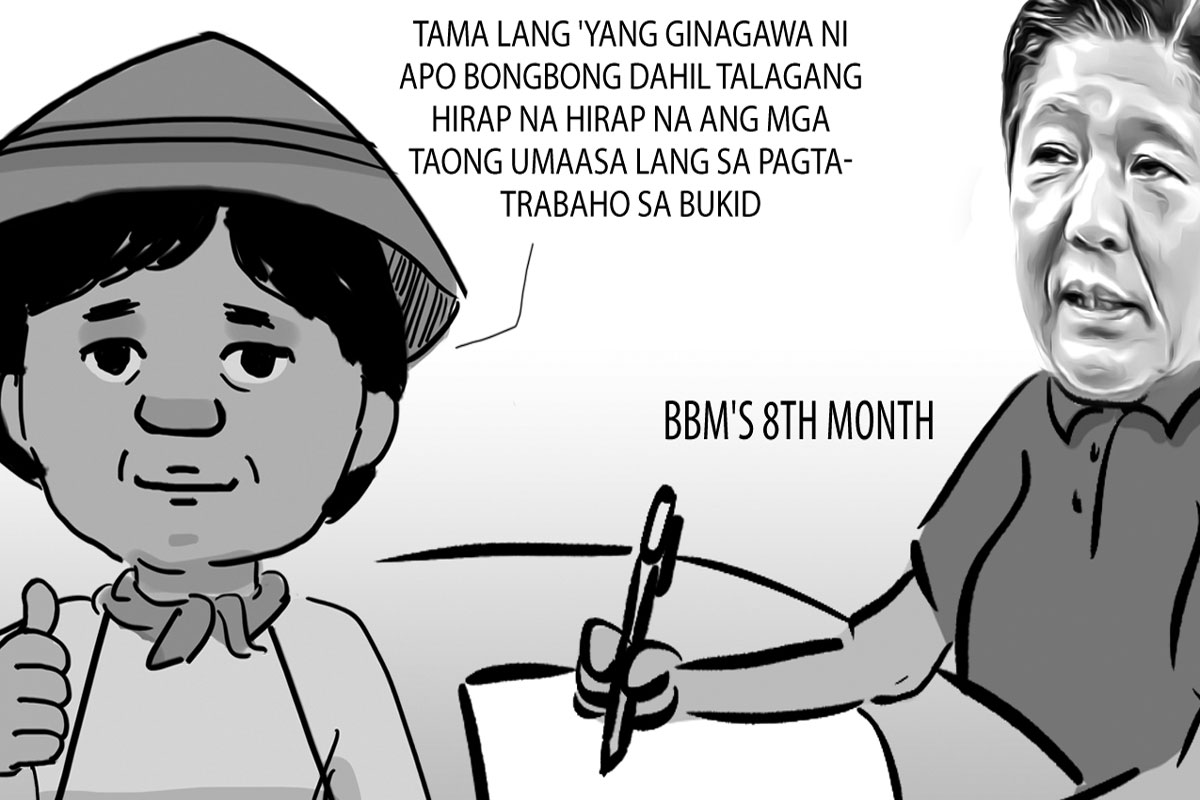 SHOW ALL
Calendar