Another dream project becoming a reality for PH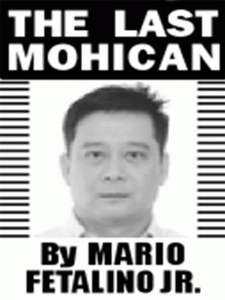 I FIRST saw elevated roads along rivers in Seoul, Korea and Taipei, Taiwan. It was amazing how they contribute to smooth flow of traffic in the two remarkable cities.
Metro Manila can have the same interesting infrastructure in the near future. More than a year since it was first proposed by San Miguel Corporation, the government approved the Pasig River Expressway or PAREX project.
The undertaking is a 19.37-km, six-lane elevated road that will run along the banks of the Pasig River — from Radial Road 10 in the City of Manila to C-6 road, also known as the future South East Metro Manila Expressway (SEMME) in Taguig.
But PAREX will not be just an ordinary highway. It will be the first privately-funded road network in the country that combines sustainability features with the functionality of a safe and efficient transport infrastructure that the country is sorely lacking in.
SMC president Ramong Ang said it will be an inclusive, user-centered infrastructure that will integrate various modes of transportation beyond cars. It will have dedicated bike lanes, walkways, a bus rapid transit system, among others.
With the company's P2 billion Pasig River rehabilitation initiative, it is looking to expand water transport through ferry boats that will link people to cities along the waterfronts of Metro Manila – including Laguna Lake, Pasig River, Manila Bay, Marikina River, among others.
Considered biologically dead and long a symbol of urban pollution in the Philippines, the river now stands to become part of a master-planned urban redevelopment project, which will also be fully funded by SMC.
Signing the Supplemental Toll Operations Agreement signifying approval of the PAREX project are Public Works and Highways Secretary Mark Villar, Transportation Secretary Arthur Tugade, Toll Regulatory Board Executive Director Alvin Carullo and Ang.
Following government approval, Ang said SMC is tapping the firm of internationally-renowned architect, environment planner, and green urbanism advocate Arch. Felino Palafox Jr. to help build the PAREX project.
Palafox, acknowledged as the country's top green urban planner, brings with him decades of experience master-planning some 1,700 projects in 45 countries.
Together with Palafox and Associates, SMC will build what will be the country's first sustainable infrastructure, one that will not just be 'green, but will have multiple uses and direct environmental, social, and economic benefits to Filipinos.
PAREX will also be for pedestrians and cyclists. It will not just be for motorized transportation and convenience, but also for maintaining our health and well-being. It will not just 'beautify' the surroundings — it will rehabilitate the Pasig River and inspire urban renewal in Metro Manila.
Ang expressed gratitude to the government for studying and ultimately seeing how it can address traffic congestion and transportation inadequacies throughout Metro Manila, as well as how it can greatly benefit the environment and improve life in the city.
The PAREX will have three major segments –Segment 1 is from R-10 to Plaza Azul, Manila; Segment 2 from Pandacan to C-5, and Segment 3 from C-5 to C6. PAREX will also connect to, and utilize a 2.7-km. portion of the new Skyway Stage 3 from Nagtahan to Plaza Azul.
PAREX will finally complete the long-envisioned north-south-east-west expressway connectivity for the region. With the opening of the Skyway 3 earlier this year, the Skyway system now serves as the seamless link between north and south Metro Manila.
Once operational, PAREX will serve as the east-west connection, linking up with Skyway 3 and SEMME making virtually every major city in Metro Manila accessible via expressway.
SMC will fully shoulder the P95-billion cost to build PAREX, with no taxpayer or government money used.
PAREX will be purposely-built around green architecture and engineering principles, with sustainability as its key driver.
Traffic congestion is a critical sustainability issue, especially in Metro Manila. Traffic increases the amount of harmful emissions from vehicles stuck for hours in traffic, drains economic resources, and affects people's health.
The PAREX project will ensure it does not only benefit motorists, but more importantly people and the environment.
It's another dream project becoming a reality for Filipinos.
AUTHOR PROFILE
Opinion
SHOW ALL
Calendar