AFAB generates P11.3 B investments
A TOP official of the Authority of the Freeport Area of Bataan (AFAB) revealed yesterday that a total of P11.3 billion investment was generated by the state-owned AFAB.
Speaking with local newsmen during "Kapihan with newsmen," Engr. Emmanuel Pineda, the AFAB administrator, said that AFAB also has a total of US$835.3 M worth of export value, despite the pandemic that severely hit the world economy.
Meanwhile, Pineda also revealed that "AFAB moves another step closer to its goal of becoming an offshore financial center that embraces emerging fintech markets since the passing of Republic Act (RA) No. 11659 or 'An Act Amending Commonwealth Act No. 146 otherwise known as the Public Service Act' paves the way for the liberalization of foreign ownership over utilities to operate in the Philippines."
Having the capacity to license, register, supervise, and approve local and foreign business entities engaged in pioneering industries such as artificial intelligence/technology, blockchain, business process outsourcing (BPO), cyber security, distributed ledger technology, financial technology solutions, internet of things, virtual reality, and smart cities initiatives in Pineda pointed out that the Freeport Area of Bataan (FAB), the AFAB Board of Directors had passed a Resolution that authorizes AFAB Administrator to engage in negotiation with SpaceX/Starlink to operate a satellite-based Internet system in the ecozone.
Such a move stems from the aim of the AFAB to host a broadband Internet system that would benefit the freeport locators' processes and operations, connectivity, and other telecommunications-related activities.
Furthermore, the AFAB looks forward to other benefits that the improved high-speed broadband services Starlink may provide to the FAB and other communities, he said.
"In fact, the Authority has been closely monitoring developments in this area since February 2022. Now that the amendment was signed, the AFAB will proceed aggressively with talks with Starlink," stated Pineda.
The AFAB team, led by Chairman Gancayco and Administrator Pineda, joined thousands of innovators, thought leaders, and investors in blockchain, artificial intelligence, quantum technology, big data, and the internet of things (IoT) in the SIGMA AIBC AGS Summit in Dubai recently and also met with His Excellency Adnan Al Noorani, Chairman of the Board of the Private Office of Sheikh Saqer Bin Mohamed Al Qasimi & Group of Companies, and Founder of the Future Innovation Summit and CEO of D1 Technologies and LEO Investments, whose plans align with the long term plan of the AFAB for the next ten to 30 years.
AUTHOR PROFILE
Metro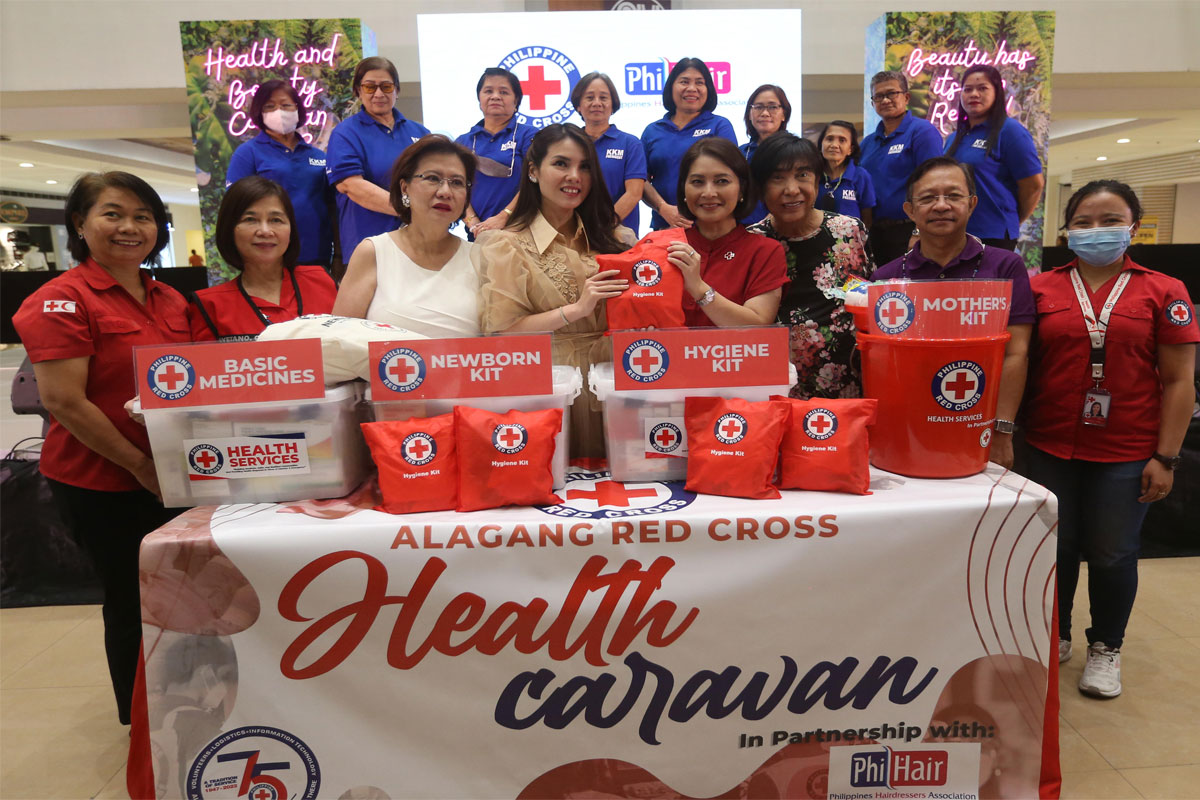 SHOW ALL
Calendar