Addressing dysfunctions in placement, promotion is Gen. Carlos' mission
"Why fix it when it ain't broke.? This is what my friend, PNP chief, General Dionards Carlos told me shortly after he assumed as the country's 27th top cop and the 7th under the Duterte presidency last week.
He added that he will continue the noble programs of his predecessors, the last of which is now retired General-turned senatorial candidate Gilor Eleazar. "I don't think there is a real big need to reinvent the wheel in our organization. What we need to do is to continue the good programs we already have and enhance them further," he said.
However, the known 'Powerhouse General' and the 4th former PNP spokesperson and head of the PNP Public Information Office to become a Chief,PNP really needs to do something about the perennial problems in the PNP Placement and Promotion System, many of his supporters and admirers from the PNP internal and external audience told me.
Among the dysfunctions mentioned to me is the need to give other Police Colonels the change to become a Provincial Director based on real and honest-to-goodness service reputation and track record, not the so-called 'palakasan.' Many will call these officials as merely 'sour-graping' but I believe they have their point which should be addressed fully.
Some colonels who applied for PD posts in the past have told me they were defeated by fellow applicants who were newly-promoted Colonels or those who were formerly assigned in administrative duties.
"If you came from the field and have no backer, you're sacrifices won't matter if you are ranged against those with connections in the national headquarters," one full-fledged colonel told me. This is not new to me. In the past, there were some PDs who occupied their post for more than a year before being transferred to another similar 'juicy' PD position, say from Batangas to Cavite or from Bulacan to Pampanga or from Tarlac to Nueva Ecija.
Many officers applying for PD positions have called on Gen. Carlos to follow his experience while serving in United Nations peacekeeping missions in Cambodia and Eastern Timor since real service reputation, skills and awards are needed before one can get the job.
They told me that in applying for a U.N. mission abroad, all the contenders are subjected to a thorough interview, their records and skills accurately checked and their plans and programs reviewed and subjected to a thorough deliberation by a U.N. recruitment board.
The result of the U.N. recruitment policy is truly outstanding as it has produced the likes of Gen. Carlos and his classmate from PMA 'Maringal' Class of 1988, retired Major Gen. Bong Durana and retired Gen. Eleazar and his mistahs from PMA 'Hinirang' Class of 1987, former PNP Deputy Chief for Administration, Gen. Cesar Binag and former National Police Training Institute director, Major Gen. Mon Rafael.
Another issue raised before Gen. Carlos is the presence of commanders of PNP regional or provincial mobile forces who allegedly have no specialized training like being a PNP Special Action Force commando or its equivalent. They also asked the PNP Chief to look into the matter.
Another is the promotion system which is actually a 'grape of wrath' in the police force with some officers being accused of getting their star-rank due to their connections. There has been a call for the new PNP leadership to look into the system in which some officials who have really not performed well in the field or were dismissed from the force for 5-7 years were promoted to the rank of Colonel at the same time with the rest of the field.
"May kilala kami na dismissed ng maraming taon during our junior years but kasabay lang namin na maging Colonel. Meron naman na iba na nasa opisina lang, pa-abroad-abroad lang pero nauna pa maging heneral sa iba na talagang nakikipagbakbakan sa kalye. Akala mo talagang maraming ginawa sa serbisyo pero pa-admin-admin lang naman," one Colonel told me.
There have been calls for Gen. Carlos to have a dialogue with representatives from the Police Non-Commissioned Officers, the Junior PCOs and the Senior PCOs and hear straight from the horses' mouth the problems in the field including those concerning human and logistics resources and other PNP systems and procedures.
In short, members of the force want the PNP chief to hear from them their gripes and give priority in addressing the most important concerns, among which is the problem on placement and promotion.
Gen. Carlos yesterday also ordered a thorough investigation into an incident inside the Bicol police headquarters wherein a drunken official hit a non-commissioned officer with a broken glass causing the latter to lose his right eye.
He said that Colonel Dulnoan Dinamling Jr. of the Bicol Aviation Security Group will face the consequences of his drunken action. The official was accused of smashing the face of Master Sergeant Ricky Brabante with a glass early morning last November 12. As a result, Brabante's left eye was permanently lost.
Bicol police director, Brigadier Gen. Jonnel Estomo has recommended to the PNP Aviation Security Group headed by his mistah from PMA 'Tanglaw Diwa' Class of 1992, Brig. Gen. Maeng Yu the conduct of summary dismissal proceedings on the accused official.
The recommendation however has to be approved by President Duterte which appoints Police Colonels up. Brig. Gen. Estomo also ordered the administrative relief of classmate of Dinamling from the PNPA Academy, PRO5-RMFB commander, Col. Clarence Gomeyac following the incident which occurred after the latter celebrated his birthday inside their headquarters.
The incident reportedly only reached the attention of Brig. Gen. Estomo two days later since concerned officials tried to keep it a secret. A Special Investigation Task Group is investigating why Dinamling was not arrested and inquested for his offense which took place on a Saturday but only reached the attention of Brig. Gen. Estomo last Monday.
FOR ENFORCING LEGAL ORDER, CORDILLERA POLICE CHIEF FACES HARASSMENT SUIT
On another note, I would like to mention that for merely helping enforce a court order to install new leaders of the Benguet Electric Cooperative last October 18, Cordillera Police Regional Office director, Brig. Gen. Ronald Lee has been slapped with a complaint for alleged violation of human rights before the Commission on Human Rights.
The complaint was initiated by Engineer Melchor Licoben, the controversial BENECO general manager who was ordered replaced with lawyer Ana Marie Rafael by the National Electrification Administration. Licoben said he is the duly-named and appointed BENECO general manager by virtue of a Board of Directors' resolution issued on April 21, 2020.
Brig. Gen. Lee said he is ready to answer the charges against him before the proper forum. However, he told me that they merely enforced the court order as they were deputized to help install Rafael, a former assistant secretary of the Presidential Communications Operations Office.
Five lawyers representing BENECO maintained that the local police was deputized to effect the full implementation of the 90-day Preventive Suspension Order issued against Licoben and the cooperative's directors pursuant to a NEA order.
The Cordillera police was also deputized by the NEA to serve the suspension order issued against the former BENECO officials. NEA project supervisor for BENECO, Atty. Omar Mayo requested the Benguet Police Provincial Office thru Brig. Gen. Lee to assist in the enforcement of the suspension order 'in the interest of inter-agency collaboration.'
I would say it's all part of the police officer's job.
AUTHOR PROFILE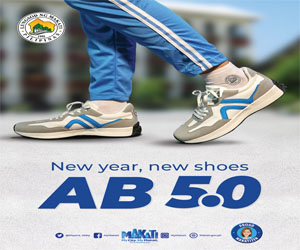 Opinion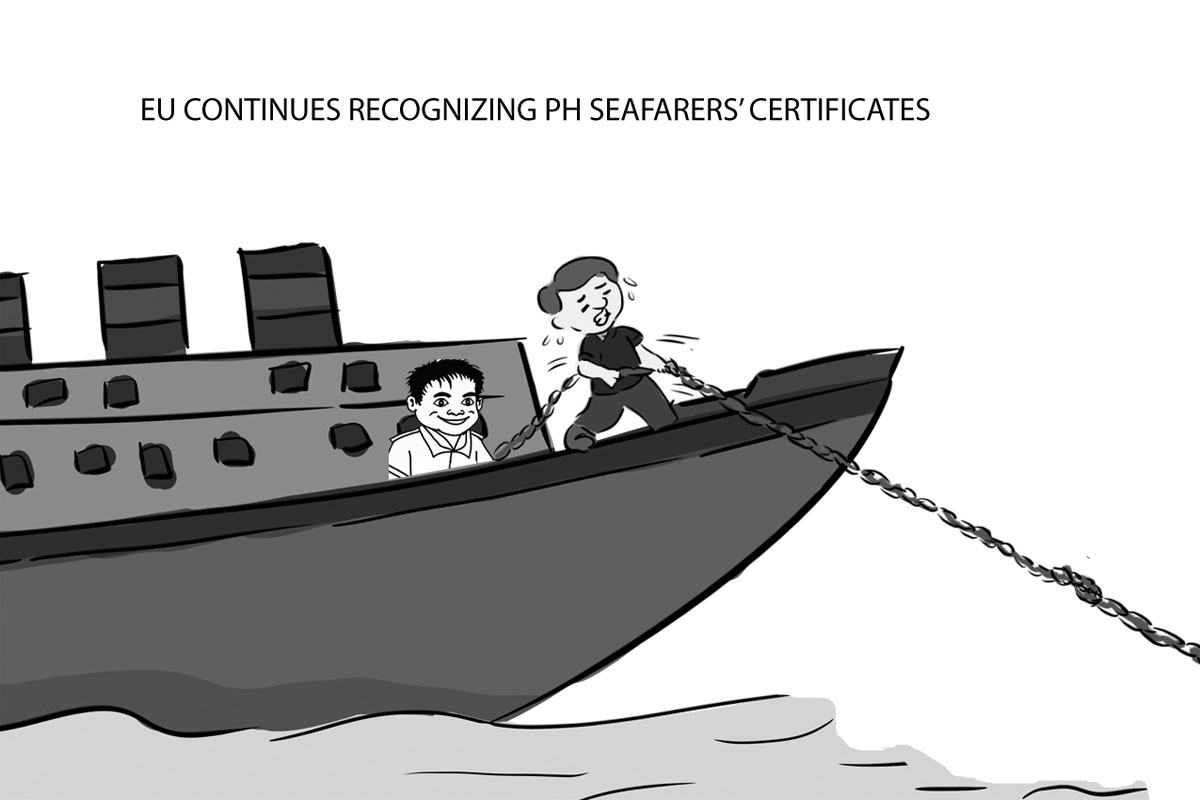 SHOW ALL
Calendar