Abante: Warn students vs hazing
A HOUSE leader has urged the Department of Education (DepEd), Commission on Higher Education (CHED), and National Youth Commission (NYC) to take the lead and to remind students of the dangers of hazing, following the death of a Philippine National Police (PNP) officer from alleged hazing rites.
Deputy Majority Leader Bienvenido "Benny" Abante Jr. warned that "hazing is a problem we do not take seriously, until someone dies from serious hazing-related injuries."
"Parang di tayo natututo, it's just a tragic cycle. Someone dies from hazing, followed by momentary outrage, after which maybe some action is taken then the issue is forgotten," Abante said.
According to the lawmaker, "I believe we need to remain vigilant and be proactive, because these initiation rites continue to be conducted by organizations in secret in our campuses, in our communities, and even in our police precincts."
Abante was referring to PNP Patrolman Jaycee De Guzman Ramores, a 32 year-old policeman who died in Masbate on July 26, 2022 as a result of injuries allegedly sustained from hazing.
Following the tragedy, the legislator delivered a privilege speech urging the Department of Interior and Local Government (DILG) to conduct an inquiry into the incident and to determine the extent of the prevalence of hazing rites in the PNP.
Abante also filed House Resolution (HR) No. 299 last Monday urging "the DILG to conduct an inquiry into the hazing-related death of Patrolman Jaycee de Guzman Ramores, and for the CHED, the DepEd, and the NYC to coordinate with schools and universities in order to conduct information, education, and communication campaigns to warn Filipino youth on the dangers of hazing and to orient them on the pertinent provisions of the anti-hazing act of 2018."
The resolution points out that despite the passage of legislation intended to prohibit and prevent fatal hazing incidents in 1995 and 2018, 41 deaths "can be attributed to violent initiation rites that have involved students, military cadets, and now even a member of the PNP."
Congress first passed a law to address hazing Republic Act (RA) 8049 in 1995, followed by RA 11053 in 2018.
"May mga batas tayo, pero hindi ito sapat. If the objective is to keep our students and our youth safe from hazing, we should consider shifting our focus from punishment to prevention," stressed the Manila solon.
"These violent initiation rites that cause injury and result in fatalities are the result of a culture of violence that needs to be stamped out. The antidote for this toxic culture is education and the earlier we can properly orient our impressionable youth, the sooner we will be able to make hazing an unacceptable practice in our country," Abante said.
AUTHOR PROFILE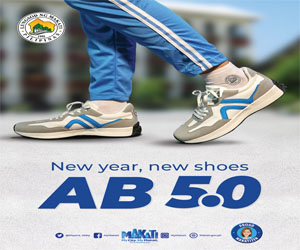 Provincial
SHOW ALL
Calendar