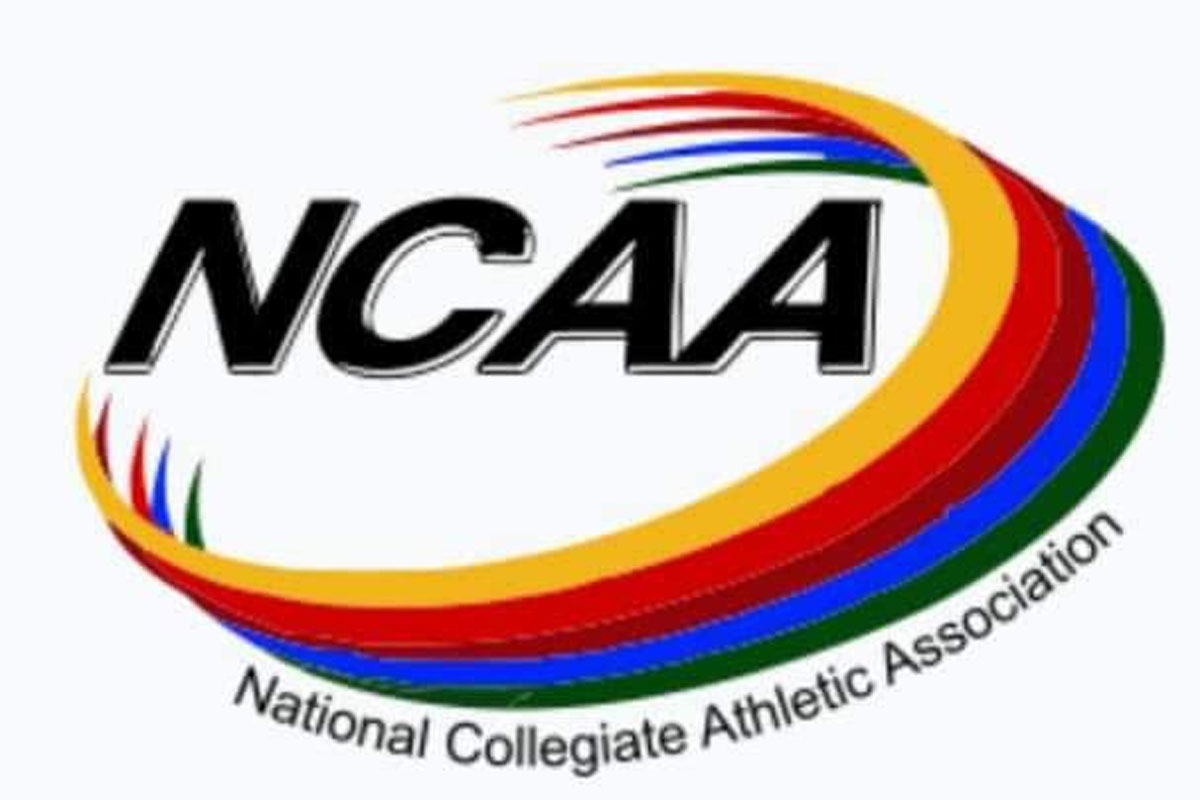 Abando powers Letran to victory over SSC
LETRAN moved on the cusp of completing a nine-game elimination round sweep following a 73-69 win over San Sebastian yesterday in the NCAA men's basketball tournament at the La Salle Greenhills Gym.
Rhenz Abando, who finished with 18 points, nine rebounds and two assists off the bench, admitted that the Knights were challenged by a desparate Stags side who are trying to stay alive in the play-in hunt.
"Kinakabahan kami. Knowing San Sebastian, pupukpok ang mga iyan," said Abando after Letran clinched an outright Final Four berth.
The Stags, who trailed by as much as 16 points, threatened at 69-72 on a JM Calma jumper before Jeo Ambohot secured the Knights' victory by hauling down the rebound after missing his second foul shot in the dwindling seconds.
Letran will wrap up its elimination round campaign against long-time nemesis San Beda on Friday when the league opened its doors to fans at the Filoil Flying V Centre.
Facing the Red Lions for the first time, Abando is looking forward for the rivalry game.
"Lagi naming iniisip simula pa noong umpisa, San Beda yung talagang pahihirapan kami. Dapat mag-ready kami lagi. Dapat mas focused kami kaysa sa kanila," said Abando.
While the Knights are through the Final Four, the Lions are still grinding it out to join their bitter rivals in the semifinals.
James Kwekuteye banked in a go-ahead triple in the final 51.7 seconds as San Beda moved closer in securing an outright Final Four berth berth with a 67-63 win over College of Saint Benilde.
With a 7-1 card in second place, the Red Lions' destiny to make it to the top two after the single-round eliminations remains in their control.
San Beda will be an interested spectator when Mapua, which is running third with a 6-2 slate, faces Lyceum of the Philippines University at 12 noon today. A loss by the Cardinals will hand the Lions the automatic Final Four berth.
A Mapua victory will force San Beda into a must-win situation against Letran on Friday, as the Cardinals hold the tiebreaker over the Lions in case both teams will end up tied at No. 2 after the elims.
Mapua defeated San Beda, 68-54, last Saturday that boosted its bid for an outright Final Four slot.
The Blazers rallied from a 27-41 deficit to force the game's final deadlock at 63-63 on a Ladis Lepalam basket in the final 1:16 before Kwekuteye's heroics.
The loss, the fourth in nine games, ended CSB's slim hopes of advancing to the Final Four outright.
The Blazers have assured of the No. 4 ranking in the play-in stage on May 1, where they will play the third-best team in the eliminations for the third Final Four berth.
The loser of that match will face the winner of the showdown between the No. 5 and 6 teams for last Final Four slot.
With their sixth loss in nine games, the Stags are out of the running in the play-in round.
Kwekuteye, the Lions leader, came through with 13 points, 10 rebounds and three assists.
Jacob Cortez, the son of former pro and collegiate star Mike, made his presence felt in his NCAA debut. Activated for Fil-Hawaiian guard Dan Villejo, Cortez contributed seven points, two assists and two boards.
"His advice: college is more of IQ level of basketball unlike high school na mas bara-bara," said Cortez, who went to the United States when the country was in heightened lockdown to hone further his skills.
Robi Nayve had 14 points, but missed all of his three free throws in the final 6.9 seconds that could have tied the game at 66 for CSB.
The scores:
First game
San Beda (67) — Kwekuteye 13, Cortez 7, Bahio 6, Cuntapay 6, Penuela 6, Jopia 6, Ynot 6, Cometa 5, Andrada 5, Abuda 4, Gallego 2, Alfaro 1, Visser 0, Amsali 0.
CSB (63) — Nayve 14, Lepalam 12, Cullar 10, Gozum 10, Carlos 9, Benson 6, Publico 2, Lim 0, Flores 0, Marcos 0, Sangco 0, Corteza 0, Tateishi 0.
Quarterscores: 16-13, 37-27, 57-44, 67-63
Second game
Letran (73) — Abando 18, Sangalang 12, Ambohot 11, Paraiso 10, Caralipio 6, Olivario 5, Javillonar 4, Mina 4, Reyson 3, Yu 0, Fajarito 0.
SSC-R (69) — Calma 22, Abarquez 9, Altamirano 8, Villapando 7, Are 6, Desoyo 5, Dela Cruz 5, Cosari 4, Shanoda 2, Calahat 1, Concha 0, Felebrico 0, Loristo 0, Re. Gabat 0.
Quarterscores: 12-14, 32-24, 55-44, 73-69.
AUTHOR PROFILE
Basketball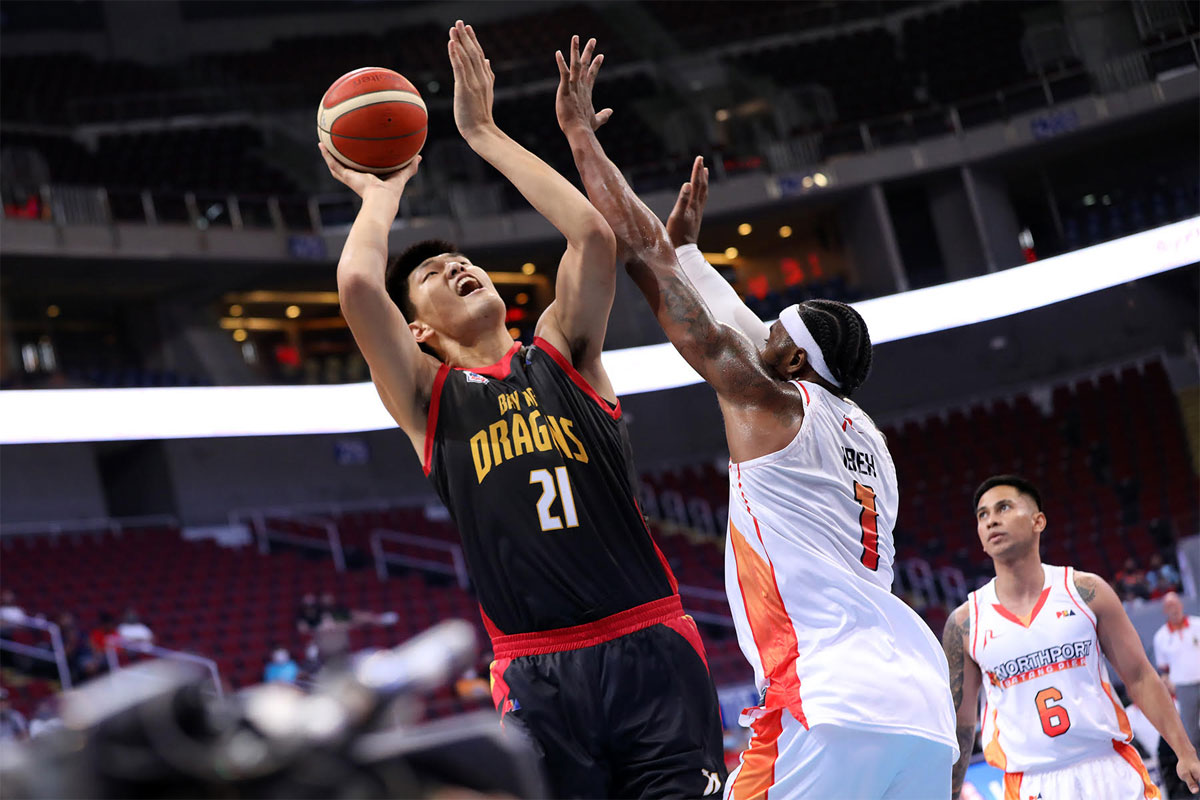 SHOW ALL
Calendar