Abalos says 'granular lockdowns' possible in coming days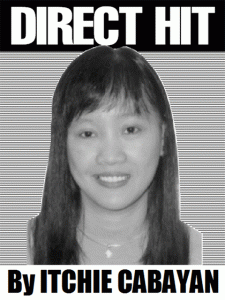 AS the nation waits with abated breath the new quarantine status come August 21, Metropolitan Manila Development Authority (MMDA) and concurrent Metro Manila Council (MMC) chairman Benhur Abalos, Jr. told a television interview that the public may expected 'granular lockdowns.'
A granular lockdown is a localized lockdown, which is implemented in a barangay, house, building, unit or street that have high COVID cases.
The council that came up with the decision to leave everything up to the IATF-EID is composed of 17 metro mayors and other national government officials.
According to Abalos, the local government units (LGUs) are at the forefront and they know what is really happening on the ground 'but we have to weigh both economic and health factors in our decision. We deem it best to leave the decision to the wisdom and judgment of the IATF-EID.'
Thus, the local government units (LGU) in the National Capital Region will continue to strictly implement the "Prevent-Detect-Isolate-Treat-Reintegrate (PDITR)" measures to control the spread of COVID-19 and the multiple variants of its virus. Whatever the decision of the IATF-EID, Abalos assured that the mayors have all committed to doubling up their vaccination efforts evean as stricter implementation of health protocols and comprehensive testing and contact tracing will also be continuously imposed.
Abalos said that 50,000 tests per day is being targeted to be done in the coming days. Abalos had been visiting vaccination sites in Metro Manila and have so far found the systems in place as orderly and efficient, so that he trusts and expects the mass testing to be just as good.
He has denied rumors that the ECQ will be extended until August 30.
What is confirmed, he said, is that Metro Manila mayors are currently focused on monitoring the number of COVID-19 cases in their respective jurisdictions, the vaccination rollout and distribution of ayuda or financial aid to low-income families affected by the ECQ, which will last until August 20. In the implementation of granular lockdowns, the IATF should probably come up with stiffer sanctions for violators.
For instance, in the case of Barangay 392 on Alindada Street in Sampaloc, its chairperson Zeny Laurel is said to be having her hands full as ten residents in the said street contracted COVID-19, including two children.
There are 80 families living on the said street and some are very stubborn, including those supposedly quarantining because they have been exposed to the COVID-infected individuals, insisting on going out despite the lockdown.
It's this kind of behavior among us that makes containing COVID very difficult.Hayzzzz……
***
In my last column, I wrote about the appeal of workers from various revenue-generating agencies government-owned and controlled corporations (GOCCs) and government financial institutions (GFIs) to those in charge to implement the program granting them their salary increases, allowances and other benefits for providing substantial amount of revenues to the national government.
I would like to correct the portion where I quoted Nanette Jariño Lati, KAMAGGFI secretary-general, as having said that because of the non-implementation of the Compensation Position Classification System (CPCS) for GOCC and GFI officers and employees since 1971, there is now a big discrepancy between the salaries of GOCC employees and the salaries of civil service employees in other government departments and agencies.
Lati is president of the Land Bank of the Philippines' employes association and not of the Development Bank of the Philippines (DBP) employees' association.
Officers of the KAMAGGFI or Kapisanan ng mga Manggagawa sa GOCCs and GFIs said the salary standardization law for civil service has given salary increases several times to workers in national government agencies and even in local government units to their exclusion
***
Jokjok (from Johnson Guillermo of Tagaytay City)— Teacher: What's your name?/Pupil: Early Seven Strikeland po!/Teacher:Niloloko mo ba ko? Pupil: Hindi po, yan ang name ko sa inglis!/Teacher: Ganon? O puwes, ano pangalan mo sa Pilipino?/Pupil: Agapito Hampaslupa po!
***
Direct Hit entertains comments, suggestions or complaints. Please have them emailed to itchiecabayan@yahoo.com or text 0919-0608558.
AUTHOR PROFILE
Opinion
SHOW ALL
Calendar