A chamber of harm-reduction champions
I'd hoped to create something, something which could be held to the highest standards. And what I realized was I wanted to give the news to the world, and I wanted to give it unvarnished. The more we all know about each other, the greater the chance we will survive. — – Meet Joe Black
We're on top of the heap yet again — in the region, that is.
The country just snagged the top score among its peers in the Association of Southeast Asian Nations in an independent global study rating cigarette tax policy – mostly on account of congressional initiatives and continuing legislated regulatory reforms — over a six-year period from 2012 to 2018.
The Tobacconomics Cigarette Tax Scorecard, a study on cigarette taxation in more than 170 countries published last year, said the Philippines was among those "with the greatest improvement in cigarette tax policy" resulting from "the simplification of previously complicated tiered cigarette excise tax structures, accompanied by large tax increases".
Manila got an overall score of 3.75 out of 5 in the Tobacconomics Scorecard, the highest among the ASEAN countries.
"This was mainly due to our cigarette tax reforms—Republic Act 10351 (first Sin Tax Reform Law) and RA 10963 (Tax Reform for Acceleration and Inclusion Act or TRAIN)—that removed the inherent weaknesses of the excise tax system like the multi-tiered structure, price classification fees and the lack of automatic indexation," said Finance Assistant Sec. Ma. Teresa Habitan.
RA 10351, implemented starting in 2013, raised the excise or "sin" taxes on tobacco products and slapped an across-the-board uniform tax rate of P30 per pack beginning 2017. \
This was followed by provisions in the TRAIN further hoisting the excise tax rates on tobacco products signed into law by President Duterte in 2017 and implemented starting January 2018 .
The two other "sin" tax-reform laws recently passed (RAs 11346 and 11467), which imposed additional substantial increases in the excise tax rates of tobacco products, and later, on electronic cigarettes, were excluded from the Tobacconomics study because its scope only covered the period 2012 to 2018.
On the heels of this fresh international recognition, the congressional push for legislation in pursuit of public health continues.
Indeed, a House that promotes, upholds, and protects personal health, safety and security during a dangerous and difficult period is truly the people's home.
As we continue to wrestle with the coronavirus disease pandemic, the lower half of Congress is taking the high moral road to ensure full, unimpeded realization of human development goals, a better quality of life for the people whom its members represent.
If government is about getting things done, making them happen, then lawmakers must act as enablers, letting the people achieve their full potential.
This entails keeping them out of harm's way,
The problem is that, like death and taxes, harm is inevitable, unavoidable.
Bur injury can be minimized.
And so, in step with their mandate to promote public health, welfare, and safety, the House of Representatives on Wednesday afternoon approved on second reading a proposed bill that recognizes tobacco-harm reduction as a public health strategy by regulating the use of non-combustible alternatives to cigarettes such as vapes and heated tobacco products.
House Bill 9007, a consolidation of 23 bills authored by 154 representatives, seeks to establish a clear and effective law and regulation on the manufacture, use, sale, packaging, distribution and communication of electronic nicotine and non-nicotine delivery systems or electronic cigarettes and HTPs in the country.
AKO Bicol Rep. Alfredo A. Garbin Jr., a co-author of the measure, said the bill seeks to reflect tobacco harm reduction in the declaration of policy, noting that THR is a principle supported by no less than the Royal College of Physicians in the United Kingdom.
In 2016, the RCP released a report which discussed the public health opportunities of vaping (e-cigs) as part of THR.
"Although it is not possible to precisely quantify the long-term health risks associated with e-cigarettes, the available data suggest that they are unlikely to exceed 5% of those associated with smoked tobacco products, and may well be substantially lower than this figure," the RCP said.
AAMBIS-OWA Rep. Sharon S. Garin, one of the sponsors of HB 9007, said the proposed "Non-Combustible Nicotine Delivery Systems Regulation Act" would fill the gap in local regulation amid the proliferation of sale and use of HTPs and vaping products among Filipino consumers.
Nearly a million Filipino consume vaporized nicotine products, and most of them were former smokers who switched to these smoke-free products, which Garin said, are substantially different, less harmful, and better than cigarettes.
She said there are at least 32 independent local, international, renowned organizations that confirm that vaping is far better than smoking.
"Thus, this bill when passed into law, will provide for a holistic regulatory framework for vapor products and HTPs that takes into consideration and balance the interests of the general public, along with the stakeholders most interested in their use and sale," she said.
The lady partylist lawmaker said the provisions of the bill were tackled extensively and approved with an overwhelming 102 affirmative votes with only 12 negative votes and two abstentions after extensive discussions by the Joint Committees of Trade and Industry and Health.
TO BE CONTINNUED
Behold God's glory and seek His mercy.
Pause and pray, people.den
AUTHOR PROFILE
Opinion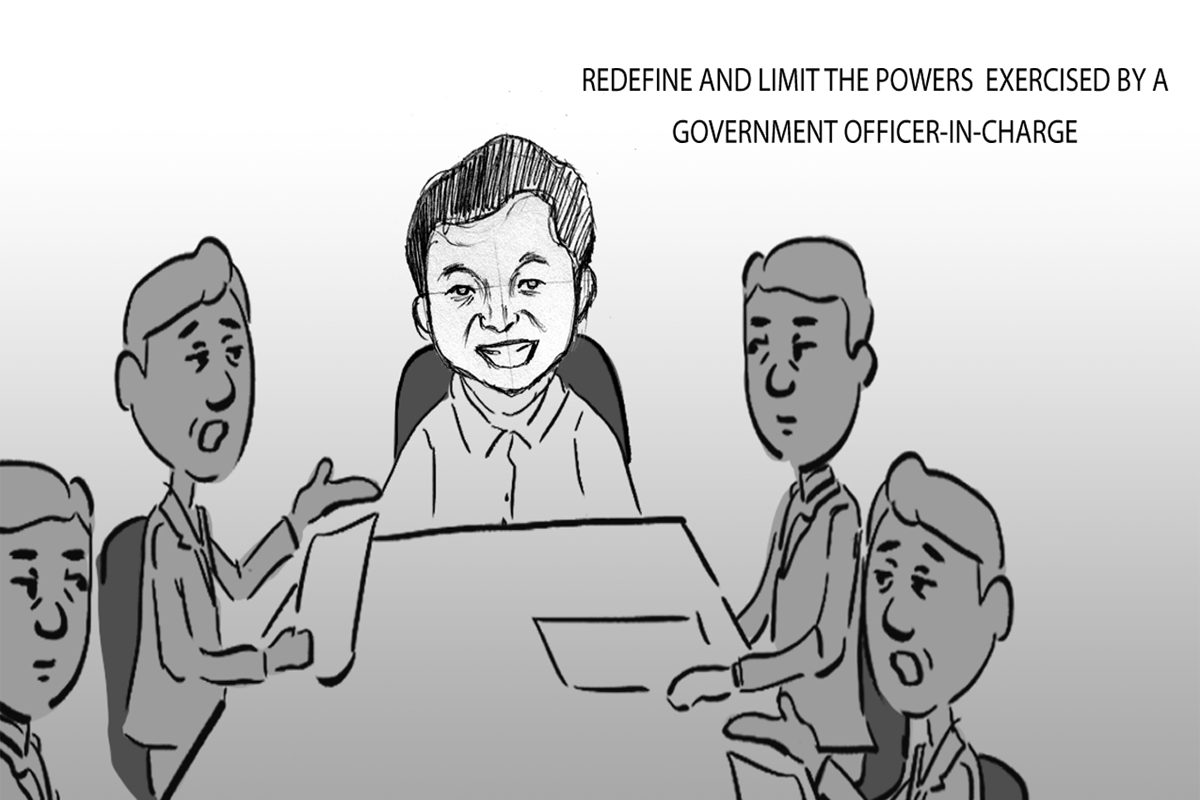 SHOW ALL
Calendar