FROM GROUND ZERO TO TOURIST SPOT. This area is the ground zero during the 2017 siege but transformed into a tourist spot with world-class facilities by the ongoing government-led rehabilitation. These projects include the Sarimanok Sports Complex, the Peace Memorial. Photo courtesy of DHSUD
800 Marawi families receive permits to rebuild
MORE than 800 families of internally displaced persons were given building permits to start reconstructing their homes inside the most affected area (MAA).
This was announced by Task Force Bangon Marawi (TFBM) Chairman Secretary Eduardo Del Rosario during his latest visit to Marawi City on Thursday.
"More than 800 nga yung nabigyan na ng building permits (so far) at ready to have their houses constructed provided they have the final requirements," the TFBM chairman said.
A total of 2,418 applicants from Sectors 1 to 7 composed of 15 barangays have applied for building permits and 865 applications were already approved by the Marawi City LGU.
Secretary Del Rosario, who also heads the Department of Human Settlements and Urban Development (DHSUD), at the same time, lauded the Task Force's implementing agencies for doing their role in the massive rehabilitation effort.
"For my visit this January (2022), I can see na all the implementing agencies are doing their part, and with the updates given to me yesterday (Wednesday), everything is going smooth," the TFBM chief stressed.
The housing czar reiterated that despite numerous challenges such as the ongoing COVID-19 pandemic and severe weather conditions hampering construction works, Marawi's rehabilitation remains on track.
"Most projects will be completed by June 30, 2022. But of course, there are some projects that will have to be completed by the end of the year. But I am confident that all these projects maybe 90 to 95% will be completed but a few projects will continue," he said.
"Actually, the intention of all implementing agencies is really to fast-track but we are hampered by the weather condition," the TFBM chief explained, noting that lockdowns brought about by the pandemic, as well as other sticking points such as land issues, have had an adverse impact with regards to their completion timeline.
The TFBM chief on Thursday spearheaded the inauguration of the Agus 3 Pumping Bridge and the Lilod Madaya Barangay Complex, as well as inspected a number of ongoing projects such as the construction of a 15-hectare sanitary landfill.
He also saw the progress at the MAA where the construction of the Sarimanok Sports Complex, the Marawi Convention Center, the mall-like Grand Padian Market with ice plant, the Lake Lanao Promenade is in full blast while the Peace Memorial, the Marawi Museum and the School of Living Traditions at the Rizal Park are now in final stages of completion.
AUTHOR PROFILE
Metro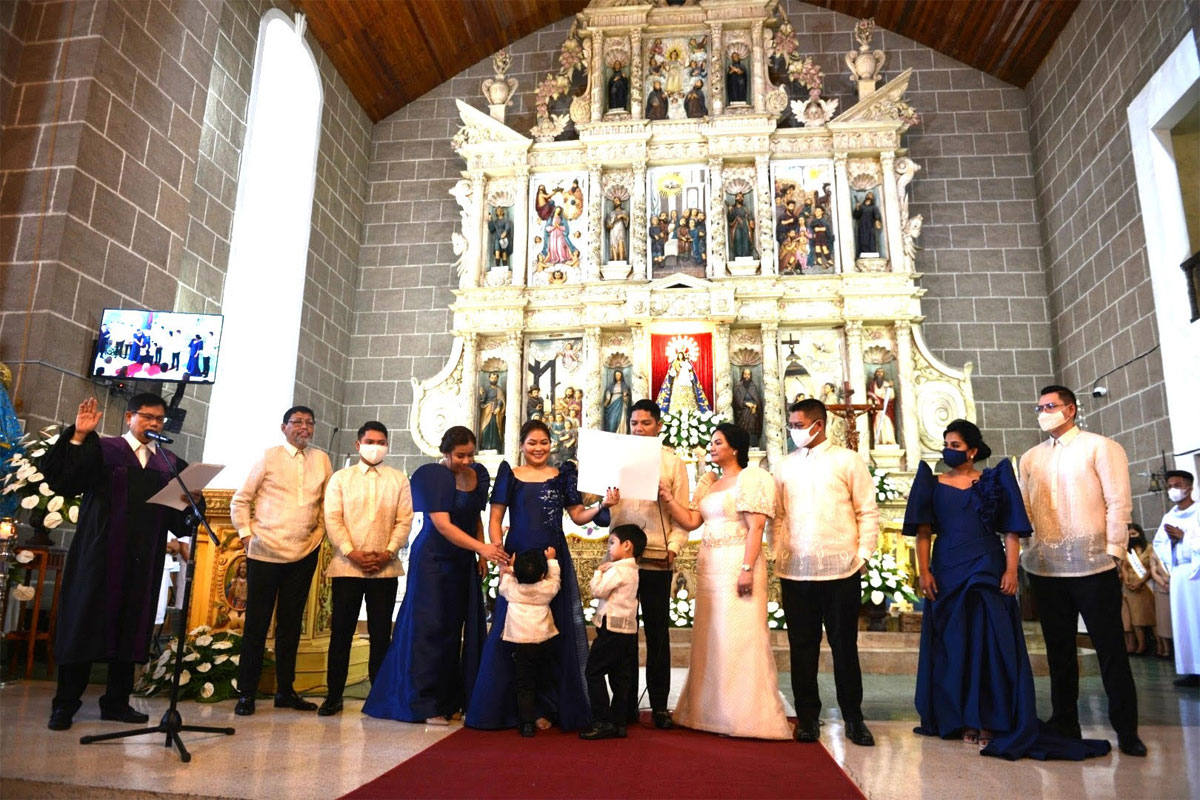 SHOW ALL
Calendar