6 dead, 32 hurt during polls
SIX persons were killed while 32 were injured in 21 "E-Day" (election day) incidents that occurred in the country as Filipinos troop to the polls and voted to give former Senator Ferdinand "Bongbong" Marcos Jr. (BBM) and Davao City Mayor and presidential daughter Sara Duterte an insurmountable lead that would both give them a landslide win in the race for the presidency and vice-presidency.
Thirteen incidents took place in Bangsamoro Autonomous Region in Muslim Mindanao (BARMM), four in Western Mindanao; and one in Bicol, Calabarzon, Central Mindanao, and Cordillera regions.
In BARMM, a commotion and a rock-throwing incident between supporters of rival politicians along the highway in Bgy. Tumbao in Mangudadatu, Maguindanao, around 3:00 p.m. although no injuries were reported.
In the afternoon, a shooting incident in front of the Pagalamatan Elementary School in Tamontaka 3, Cotabato City 1, injured two persons. Local police said that occupants of a Toyota Grandia, Toyota Fortuner, and a dump truck stopped in the area and fired at the crowd.
An unidentified suspect entered a polling precinct at the Lumbayao Elementary School in Balindong, Lanao del Sur at 12:45 p.m. and stole 26 unused official ballots before escaping.
A strafing incident and ballot-snatching at the Bohel Lebbung polling center in Bgy. Bohe Lebbung in Tipo-Tipo, Basilan 12:40 p.m. Police said that while votes were being cast in the area, shots were fired, causing a panic. Later, unidentified men rushed inside the clustered precincts and forcibly took an undetermined number of official ballots being guarded by the Board of Election Inspectors (BEI) before escaping on foot.
A shooting incident wounded two escorts/supporters of mayoralty candidate Khaddafen "Toy" Mangudadatu in Bgy. Pandag, Pandag, Maguindanao as they were casting their votes at 11:30 a.m.
Another shooting incident at the Malabang National High School in Bgy. Campo Muslim in Malabang, Lanao del Sur at 11:29 a.m. which killed one person and injured five others. Police said that two armed groups confronted each other outside the school and later exchanged fire, prompting civilians to scamper to safety.
Authorities reported a shooting incident in a polling center in Bgy. Pageda in Talitay, Maguindanao at 11:20 a.m. although no one was reported hurt and voting continued.
An explosion wounded six voters inside the Datu Piang National High School in Bgy. Buayan in Datu Piang, Maguindanao at 11:12 a.m.
A shooting incident and theft of official ballots and vote-counting machines (VCMs) at the Butig Elementary School in Bayabao, Butig, Lanao del Sur at 10:45 a.m.
A shooting and mauling incident at the Magonaya Elementary School in Bgy. Magonaya, Binidayan, Lanao del Sur, at 10:00 a.m. left two men dead and three others wounded when five armed men with steel pipes entered the polling center. Security forces tried to pacify the commotion but were overpowered by the huge volume of people.
An explosion at the back of the Kabacan Pilot Elementary School in Cotabato 9:35 a.m., although no one was reported injured;
A VCM machine was destroyed at the Tambac Elementary School in Lumbatan, Lanao del Sur, as supporters of two rival candidates clashed with each other at 9:20 in the morning.
A shooting and ballot-snatching incident inside Tipo-Tipo Central Elementary School in Tipo-Tipo, Basilan, at 9:30 a.m., involved unidentified suspects who fired shots outside the perimeter fence of the polling center before entering a clustered precinct and snatching official ballots;
An assault incident inside the Pilot Elementary School in Bgy. Poblacion in Buluan, Maguindanao at 8:00 a.m. wherein a watcher of mayoralty candidate Bai Jessiden Ali Martinez was wounded when he was attacked by supporters of Martinez's rival Babydats Mangudadatu.
A shooting incident outside the Pilot Elementary School in the same area at 7:40 a.m., left three Barangay Peacekeeping Action Teams dead and another wounded after being shot by unidentified men armed with M-16 automatic rifles.
There was a physical confrontation between supporters of two rival mayoralty candidates inside the Haji Usman Dumahal Memorial Elementary School in Bgy. Panglima Mastul in Simunul, Tawi-Tawi at 6:45 a.m., which left one person wounded.
A strafing incident in Bgy. Lower Cabengbeng in Sumisip, Basilan, where unidentified men fired their guns at the Sapah Langey Elementary School before fleeing at 6:30 a.m.
In Western Mindanao, a shooting and mauling incident was also near a polling center of the Piacan Elementary School in Bgy. Piacan in Sirawai, Zamboanga del Norte at 8:00 a.m. A local barangay chairman and four other supporters of mayoralty candidate Aljazar Janihim were shot and wounded by unidentified gunmen following a scuffle with supporters of Janihim's rival Amador Ontong.
In Camarines Sur, a commotion and mauling incident took place inside the Tamban Elementary School in Bgy. Tamban, Tinambac, Camarines Sur 12 noon Monday and involving three supporters of incumbent Mayor Ruben Tuy who mayoralty candidate Leo Cabral reportedly assaulted.
In Abra, police investigated an incident wherein reported followers of Bangued mayoralty candidate Ryan Searer approached two barangay officials in Bgy. Patuccanay at 7:30 a.m. and forced them inside one of their pickup trucks, where they mauled the officials.
In Balayan, Batangas, police are still investigating a report that a radio correspondent was assaulted at 10:13 a.m. while covering the election at the Jose Chua Ben Chong Elementary School in Bgy. Magabe. By Alfred Dalizon
AUTHOR PROFILE
Provincial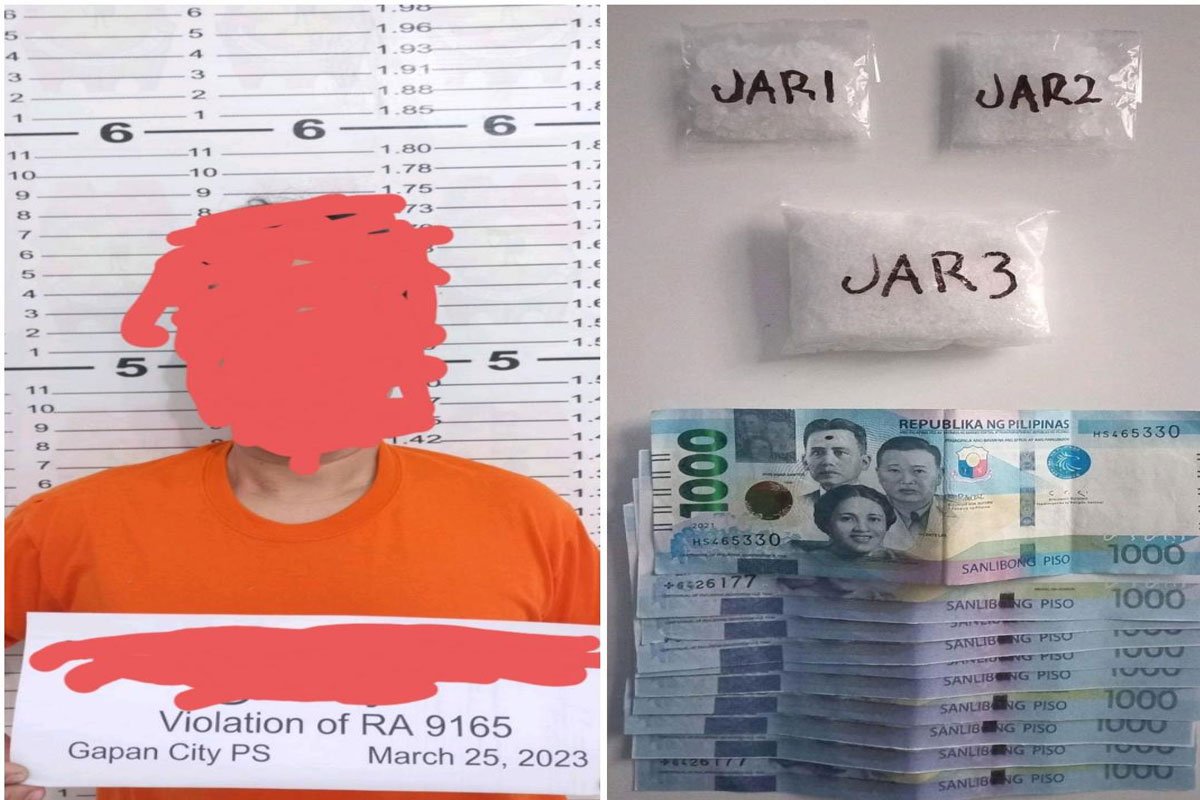 SHOW ALL
Calendar