303 Badjaos rescued from human traffickers
SOME 303 indigenous Badjao people from Zamboanga were rescued June 4, 202, at the Manila North Harbour Seaport, the Department of Justice's Inter-Agency Council Against Trafficking said on Sunday.
In a statement, IACT disclosed that the Badjaos were alleged victims of trafficking punishable under Republic Act No. 9208 also known as the Anti-Trafficking in Persons Act of 2003, as amended by R.A. No. 10364, and R.A. No. 7610 or the Special Protection of Children Against Abuse, Exploitation and Discrimination Act.
They were immediately secured and transferred to a processing area upon disembarkation where they underwent an antigen swab test, IACT said.
Led by the Philippine National Police-Women Children Protection Center (PNP-WCPC) and assisted by the Inter-Agency Council Against Trafficking Operation Center (IACAT OpCen) and Department of Social Welfare and Development (DSWD), 271 passengers were interviewed by the social workers and PNP investigators, 161 of which are adults and 110 are minors. Of the 271 alleged victims, there are 152 males and 116 females identified and 3 unidentified.
All passengers were turned over to a facility for temporary shelter in Quezon City under the Balik Probinsya, Bagong Pag-Asa program by the National Housing Authority.
A total of 282 of them will be brought back home to Zamboanga on Sunday (June 6) via a Philippine Navy vessel, while 21 of them will stay due to health reasons.
Prior to this, personnel from the PNP-WCPC Mindanao Field Unit (MFU) received information on that a group of outgoing Badjao passengers were travelling to Manila via plane.
On May 5, 2021, after a timely tip or intelligence report from PNP-WCPC-MFU, the PNP-WCPC Anti-Trafficking in Persons Division Operatives, together with the IACAT Intelligence Agents of the NAIA Task Force Against Trafficking (NAIATFAT), were able to rescue 18 IPs, 10 of which are minors, at the NAIA Terminal 3.
On May 30,2021, another set of 6 Badjao passengers including 3 minors, left Zamboanga for Manila via plane, but they were intercepted by the PNP-WCPC Visayas Field Unit Operatives at the Mactan International Airport, Lapulapu City.
On June 2, the WCPC-MFU received information from Zamboanga Sea-Based Anti-Trafficking Task Force and PCG that about 340 Indigenous Badjao People passengers were scheduled to depart Zamboanga via ship that is bound to Manila. The information further disclosed that their travel was facilitated/sponsored by an undisclosed individual.
IACAT Executive Director (ED) Jinky P. Dedumo said that IACAT, together with the IACAT Anti-Trafficking Task Forces had coordinated with the concerned agencies and immediately held an emergency meeting to tackle urgent measures in addressing the situation.
The meeting was attended by the representatives and officials from the DSWD, DOJ, PNP-WCPC, Zamboanga Sea-Based Anti-Trafficking Task Force, IACAT Operation Center and the IACAT Secretariat.
"We just want to ensure that our fellowmen will not be exploited or abused in whichever form. We thank all the women and men who supported and exerted efforts to protect our people." said Dedumo.
AUTHOR PROFILE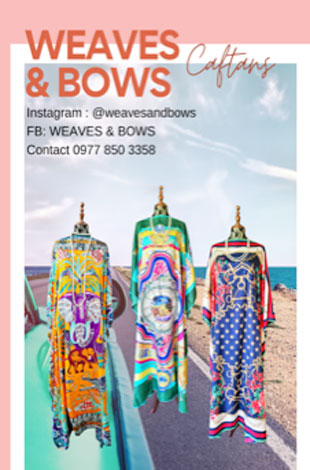 Metro
SHOW ALL
Calendar