3 HBs seek to boost maternal, care; protect elderly, crime victims
AT least three proposed laws were filed in the House of Representatives to champion people's interest, including a measure that seeks to improve maternal and newborn care and provide maximum safeguards to Filipino mothers at the time of their childbirths.
House Bill (HB) No. 5684, or An Act Safeguarding the Health of Filipino Mothers at the Time of Their Childbirth, filed by Las Piñas Representative Camille Villar aims to reduce maternal deaths by providing birthing facilities for every barangay in the country.
"It is only imperative that the government give priority to pregnant mothers and their newborn, especially the underprivileged women, to help reduce their risk and somewhat ease the difficulty of their childbirth," said the lady legislator.
Records from the Philippine Statistics Authority (PSA) showed that maternal deaths increased to 1,616 in 2018 compared with 1,484 in 2017.
In a related development, Davao City 1st District Rep. Paolo Duterte and two other lawmakers have filed a measure that seeks to throw in jail persons found guilty of exploiting, neglecting, or abusing the elderly.
In filing HB 4696, Duterte, Benguet Rep. Eric Yap, and ACT-CIS Party-list Rep. Edvic Yap also sought the establishment of senior citizen help desks in every barangay to provide immediate assistance to victim-survivors of "elder abuse."
HB 4696, or the proposed Anti-Elder Abuse Act also directs the Department of Justice (DOJ) to set up special prosecution units to exclusively handle cases of violence against senior citizens.
"Elderly citizens, like our lolos and lolas, should be honored, cared for, and respected. Unfortunately, many of our senior citizens still suffer abuse, and most of the time, even from the very people who are supposed to care for them, as shown by news reports and reliable posts [on] social media. Worse, many cases of elder abuse go unreported and unpunished. Our bill aims to prevent these," Duterte said.
Under the measure, acts of violence against senior citizens include "physical abuse or infliction of pain or injury with the use of physical force resulting in bodily injury, physical harm, pain or impairment, suffering or distress; and psychological, mental or emotional abuse causing mental or emotional suffering or distress."
Meanwhile, 1-Pacman Party-list Rep. Mikee Romero sought to strengthen compensation law versus unjust imprisonment and violent crime victims.
To make sure that victims of violent crime and unjust imprisonment would receive speedy compensation for their agony due to deprivation of life and liberty, Romero recently introduced a bill strengthening the law that created the Board of Claims under the administration of the Department of Justice (DOJ).
"Persons have been accused and imprisoned for crimes they did not commit, only to be subsequently acquitted. Government and society have become notably indifferent to victims of crimes and criminals. A judicial way of filing a claim for compensation may be too long. Congress opted for an administrative procedure of filing the claims by creating the Board of Claims," Romero explained.
Republic Act (RA) No. 7309 is the law that created the Board of Claims under the DOJ, granting compensation for victims of unjust imprisonment or detention and victims of violent crimes.
"One of the more disturbing problems in the area of justice and human rights is the implementation of the constitutional provision against the deprivation of life, liberty, and property without due process of law," Romero added.
HB No. 7307 is an Act amending RA 7309, which prompted the creation of the Board of Claims.
Among the salient features of HB 7307 states that – Section 1 of Republic Act No. 7309 is hereby amended to read as follows: "Section 1. Creation and Composition of the Board. – There is hereby created a Victims' Compensation Program to be administered by the Board of Claims under the Department of Justice, hereinafter referred to as the Board, to be composed of one (1) chairman and two (2) members to be designated by the Secretary of the said Department.
AUTHOR PROFILE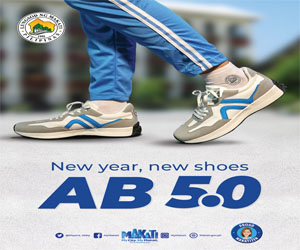 Nation
SHOW ALL
Calendar