2 Nigerian nationals, 5 Pinoys arrested for voyeurism, extortion
SEVEN persons including two Nigerian nationals accused of demanding money from three victims whose lewd photos they threatened to upload in the social media were arrested by agents of the Philippine National Police Anti-Cybercrime Group (PNP-ACG) in separate entrapment operations this week, PNP-ACG director, Brigadier General Robert T. Rodriguez said on Friday.
In a report to PNP chief, General Guillermo Lorenzo T. Eleazar, the official identified the suspects as Nigerian nationals Felix Kachia Aondowase, 27, and Emmanuel Oryiman Har, 24; Ma. Katrina Jasmin, 22; Argie Samudio, 30; Emil Dilla, 24; Joven Buado, 21; and a 17-year-old male from Caloocan City.
All have been accused of involvement in photo or video voyeurism or "the act of taking photo or video coverage of a person or group of persons performing sexual act or any similar activity or of capturing an image of the private area of a person or persons without the latter's consent."
Rodriguez said the four cases should serve as a strong reminder to everybody not to trust their Facebook or other social media friends in the first instance they ask to show off their private parts or engage in indecent acts, since there would always be the possibility that those acts will be recorded on video and used as a leverage to demand money from the victims.
He said the two Nigerians who are both renting a house at Miranda Compound in Panapaan IV in Bacoor City, Cavite were arrested in an entrapment operation outside the Bonjour Convenience Store in their community 2 p.m. Thursday.
Prior to their arrest, PNP-ACG operatives led by Lieutenant Colonel Irene Cena also arrested Jasmin and Samudio after they received the money sent by a 52-year-old businesswoman convinced by one of the African nationals into showing her private part while taking a shower.
Rodriguez said that Jasmin, a resident of Silang, Cavite; and Samudio, of No. 10 Lucas Street, Balubaran, Malinta, Valenzuela City were arrested by his men in a sting inside a Smart Padala store in Tanza Luma 2 in Imus City, Cavite past 7 p.m. Wednesday.
It turned out that the victim met and developed a virtual relationship with one 'Antons de James' through the OK Cupid dating application. 'Antons de James' turned out to be Aondowase.
After 'Antons de James' got the full trust and confidence of the businesswoman, he convinced the latter to show her private part while having a shower.
Unknown to the complainant, she was being recorded by the suspect who later demanded US$8,000 from her in exchange for the deletion of her nude photos and videos. The suspects initially asked P20,000 from the businesswoman.
Rodriguez said the two suspects were arrested while in the act of claiming the money sent by the complainant.
He said the suspects will be facing charges for grave coercion and grave threat in relation to Section 6 of Republic Act (RA) 10175 or the Cybercrime Prevention Act of 2012, and violation of RA 9995 or the Anti-Photo and Video Voyeurism Act of 2009.
On the other hand, Dilla, a resident of Block 69, Lot 10, Area H, Phase 2 in San Rafael 4, San Jose del Monte City in Bulacan, was arrested in a sting inside a Smart Padala outlet in Delta Building, Fatima II in the same city 6:45 p.m. Wednesday.
Rodriguez said members of the Regional Anti-Cybercrime Unit (RACU) 3 under Col. Nelvin Ricohermoso arrested the suspect who was accused of demanding money from a 22-year-old female resident of Plaridel, Bulacan or he will spread her nude photos on internet.
RACU 3 operatives led by Major John Angelo Loretcha, with the assistance of the local police led by Lt. Col. Julius Alvaro, arrested the suspect who is now facing charges for violation of RA 10175, grave coercion, use of fictitious name and concealing true name and RA 9995.
The two other suspects identified as Buado and the 17-year-old male, both residents of Sampaloc Street in Camarin, Caloocan City, were arrested in an entrapment operation in Bgy. 178, Camarin around 11:45 a.m. Thursday, said Rodriguez.
The sting was conducted amid a complaint from a 47-year-old foreigner from Taguig City. The man complained that the suspects demanded P750 from him or they will spread his sensitive videos and photos in social media.
A PNP-ACG team led by Lt. Col. Danny Pilayan arrested the two after they claimed the money sent by the complainant thru a Smart Padala branch in Camarin.
Both will be charged for robbery-extortion in relation to RA 9995 and RA 10175.
Under RA 9995, spreading the nude photos or sex videos of another without his or her consent is punishable by imprisonment of not less than three years but not more than seven years and/or a fine of not less than P100,000 but not more than P500,000.
Rodriguez said that cybercriminals are taking advantage of private photos and videos which have been shared intimately by their victims. As soon as they record the sex videos or capture the private parts or sexual acts of their targets without his/her consent, they will use the video/photo to extort money from the victims.
AUTHOR PROFILE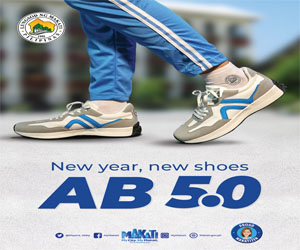 Provincial
SHOW ALL
Calendar