TWO WEEVILS — Mindanao researchers have found two new species of weevils in the hinterland forests of Misamis Occidental and Misamis Oriental provinces. From left (A and D): male and female Metapocyrtus (Dolichocephalocyrtus) baulorum, respectively; followed by a male and female (second set of A and D) Metapocyrtus (Dolichocephalocyrtus) malindangensis. All species are considered "species novum," a species new to science.  Image courtesy of Acta Biologica Universitatis Daugavpiliensis, Volume 22, No. 1/2022
2 new weevil species found in Misamis
CAGAYAN DE ORO CITY – Two new weevil species were discovered in the hinterland forests of Misamis Occidental and Misamis Oriental provinces by Mindanao researchers.
The species belong to the Metapocyrtus (Dolichocephalocyrtus) malindangensis and Metapocyrtus (Dolichocephalocyrtus) baulorum, published in the scientific journal, Acta Biologica Universitatis Daugavpiliensis, Volume 22, No. 1, this month.
The journal said the species are considered "novum" or new to science.
Rodrin Rivera, one of the researchers who discovered the species, said they found the weevils in the forests of Mount Malindang in the town of Don Victoriano Chongbian in Misamis Occidental, and in Gingoog City, Misamis Oriental.
Rivera is a faculty member of the School of Teacher Education at the Northeastern Mindanao State College of Science and Technology in Tangub City, Misamis Occidental.
"About the capture, it took us five months to finally commence the sampling because we needed to comply first with DENR (Department of Environment and Natural Resources), LGU (local government unit), and NCIP (National Commission on Indigenous Peoples) for consent and other permits," he said.
It took them another two months to process the data, from identification to characterization and validation.
Rivera said Malindang is home to new species and endemic ones, citing previous studies that the mountain range is one of the least studied protected areas in the Philippines.
"The kind of habitats which Mt. Malindang has (highly forested) given us a glimpse and criteria to implicate that there could be new species of weevils there," he said.
Rivera's co-researchers were Analyn Anzano Cabras, Efrhain Loidge Pajota, and Milton Norman Medina.
Cabras is part of the Coleoptera Research Center, and Patoja is a faculty member of the College of Arts and Science, all at the University of Mindanao in Davao City.
Medina, meanwhile, is a member of the faculty of the Institute of Agriculture and Life Sciences at Davao Oriental State University in Mati City, Davao Oriental.
Based in the researchers' journal, the subgenus Dolichocephalocyrtus in the Philippines is represented by 25 taxa with 24 species and one subspecies.
Six of the species were described from Luzon, five from Visayas, 12 species including one subspecies from Mindanao, and one species has no exact locality but is labeled only as "Philippines".
In 2020, the Cabras-led researchers made another discovery of other weevil species found in Zamboanga City, which they named as Metapocyrtus (Dolichocephalocyrtus) zamboanganus. Philippine News Agency
AUTHOR PROFILE
Provincial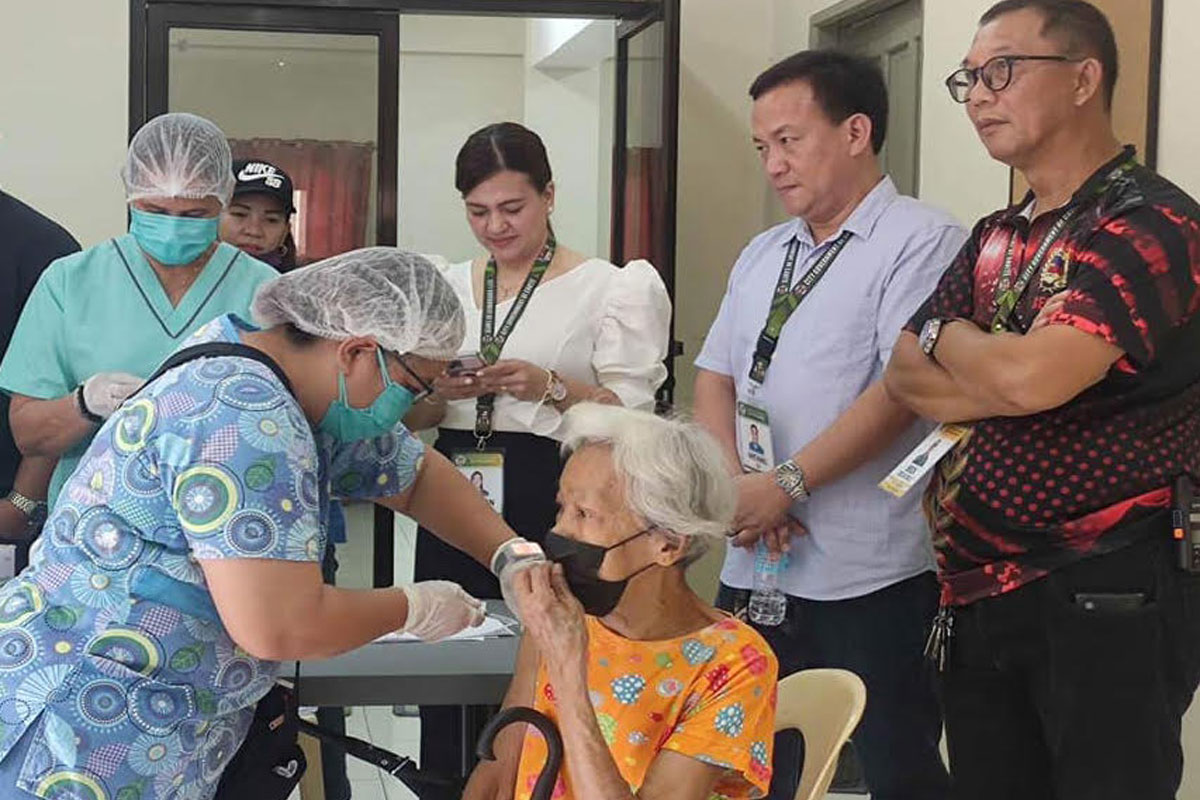 SHOW ALL
Calendar