1st Monkeypox patient under home isolation to recover – DOH
THE Department of Health (DOH) yesterday reported that the country's first case of monkeypox is currently isolated at home to recover.
DOH Officer-in-Charge (OIC) Maria Rosario Vergeire said the 31-year-old patient, who arrived from overseas on July 19, has no more symptoms and is now waiting for the rashes to heal.
"Pinapagaling na lang ang kanyang rashes sa katawan," she said.
Vergeire stressed that the 21-day isolation period must be completed, and all the symptoms must be resolved before the patient could be allowed to go out again.
She further reported that the ten contacts of the patient who were identified are now being monitored daily.
Health experts say monkeypox is contagious as soon as the symptoms start.
Earlier, the World Health Organization (WHO) said the monkeypox virus is spread among humans by close contact through lesions, body fluids, respiratory droplets, and contaminated items like beddings.
Its symptoms include fever, headache, muscle weakness, and rashes.
Vergeire assured that the country is "very capable" of detecting monkeypox cases as the Research Institute for Tropical Medicine (RITM) can test as many as 1,000 samples per day.
"Yes, we are very capable of detecting this virus. We have the capacity of testing 1,000 samples for RITM," she said.
In June, a real-time polymerase chain reaction (RT-PCR) assay was set up by the RITM to detect possible monkeypox virus cases in the country.
The health official also expressed confidence that all cases entering the country will be detected, adding that as early as May, surveillance teams have been mobilized at the country's airports and docks.
She added that the DOH is now capacitating sub-national laboratories in the regions so they could also have access to testing monkeypox samples.
Vergeire said about 95% of monkeypox cases worldwide are transmitted through sexual activities but clarified that the monkeypox virus is not considered a "sexually transmitted disease".
"Hindi ho siya classified as a sexually transmitted disease. Although ngayong nag-evolve na itong virus na ito, itong monkeypox virus, maaari na itong makuha sa sexual contact. Actually, 95% of cases right now globally are through sexual contact nakuha," she said.
The WHO said that monkeypox can spread "during close skin-to-skin contact during sex, including kissing, touching, oral and penetrative sex with someone who has symptoms."
The agency added that anyone can get or pass on monkeypox, regardless of their sexuality.
Vergeire said that there were deaths reported due to monkeypox and that immunocompromised, pregnant women, and senior citizens may be more vulnerable to the virus.
"Especially kapag 'yung tinamaan ay immunocompromised individuals, mababa 'yung kanilang panlaban sa sakit. Katulad ng mga buntis, maaari ring maging vulnerable sila, katulad ng mga kabataan, and of course, 'yung mga nakakatanda na marami nang comorbidities," she added.
Unlike COVID-19, Vergeire also said that only high-risk individuals, and not everyone, need to be vaccinated against monkeypox.
"This monkeypox is not like COVID-19 na we need to vaccinate all Filipinos so that we can prevent further transmission. Ang monkeypox, may specific sectors lang tayo (in monkeypox, we only have a specific sector) we identify as high-risk people that should need this kind of [vaccines] like the healthcare workers and other vulnerable sectors," she said.
Monkeypox vaccine could be administered to those who were exposed to cases or pre-exposure to cases but for the members of vulnerable sectors only.
Vergeire earlier noted that DOH is already coordinating with the WHO for the possible procurement of vaccines against monkeypox.
She said that the United States Food and Drug Administration already registered the smallpox vaccine as a tool against this virus, but the supplies are still limited.
The DOH official thus reminded the public to adhere to the same health protocols against COVID-19 to protect themselves against the monkeypox virus, such as wearing the best-fitted mask, keeping hands clean, and observing physical distance.
AUTHOR PROFILE
Nation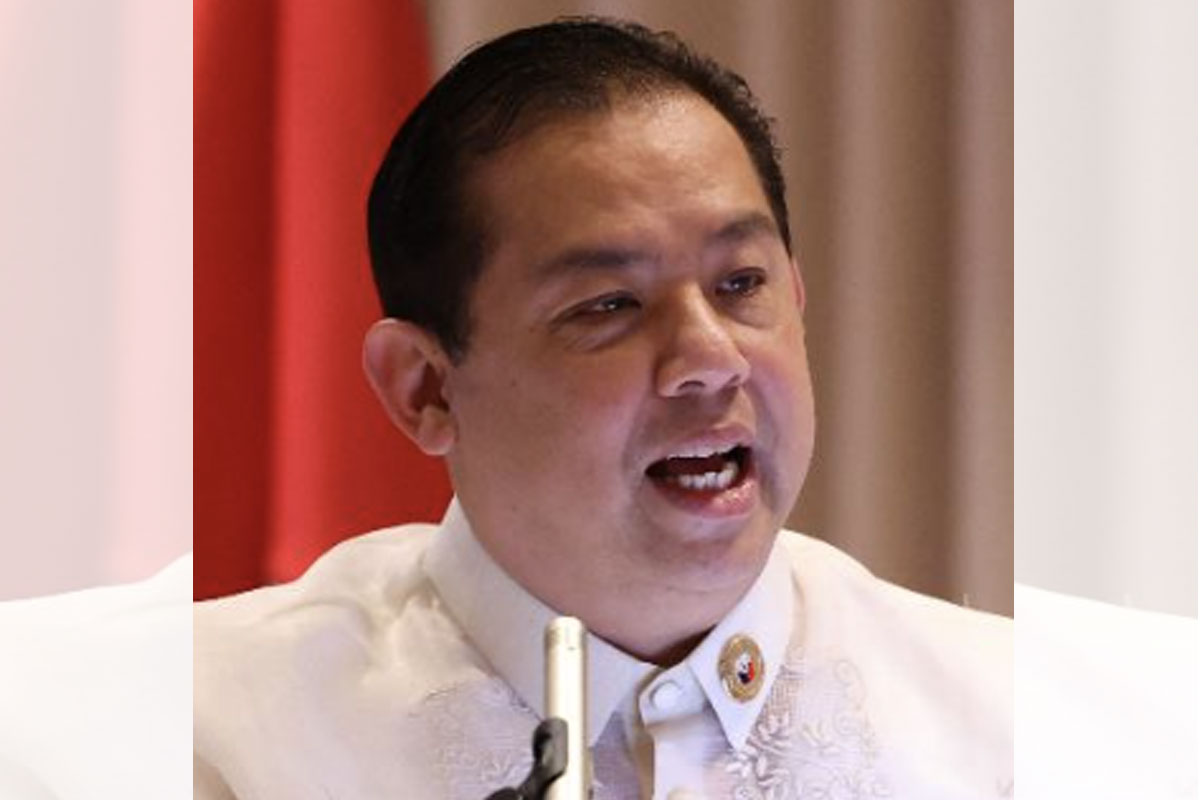 SHOW ALL
Calendar