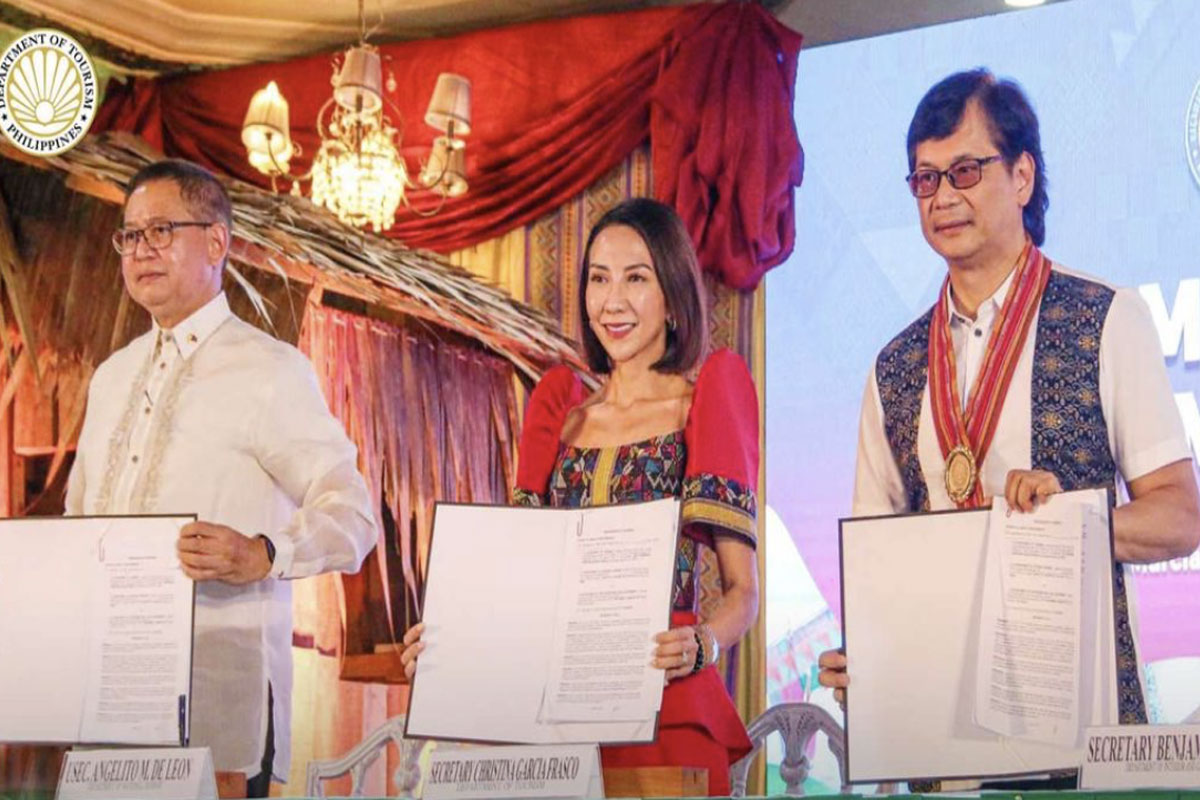 In a ceremonial signing on Wednesday (May 31) in Zamboanga City, Tourism Secretary Christina Garcia Frasco, Defense Secretary Carlito Galvez, Jr., represented by Undersecretary Angelito De Leon, and Interior Secretary Benjamin "Benhur" Abalos, Jr., signed a Memorandum of Agreement (MOA) to strengthen inter-agency partnership by ensuring that peace, security, and order are prioritized in tourism development programs as part of the DOT's seven-point agenda, with a specific focus on Mindanao.
𝗗𝗢𝗧, 𝗗𝗡𝗗, 𝗗𝗜𝗟𝗚 𝗳𝗼𝗿𝗴𝗲 tourism 𝗽𝗮𝗰𝘁
T𝗼 𝗺𝗮𝗸𝗲 𝗠𝗶𝗻𝗱𝗮𝗻𝗮𝗼 𝗮 𝗽𝗲𝗮𝗰𝗲𝗳𝘂𝗹, 𝘃𝗶𝗮𝗯𝗹𝗲 𝘁𝗼𝘂𝗿𝗶𝘀𝘁 𝗱𝗲𝘀𝘁𝗶𝗻𝗮𝘁𝗶𝗼𝗻
The Department of Tourism (DOT), Department of National Defense (DND), and Department of the Interior and Local Government (DILG), have joined together for the first ever Mindanao Tourism Convergence in an effort to attract tourists.
In a ceremonial signing on Wednesday (May 31) in Zamboanga City, Tourism Secretary Christina Garcia Frasco, Defense Secretary Carlito Galvez, Jr., represented by Undersecretary Angelito De Leon, and Interior Secretary Benjamin "Benhur" Abalos, Jr., signed a Memorandum of Agreement (MOA) to strengthen inter-agency partnership by ensuring that peace, security, and order are prioritized in tourism development programs as part of the DOT's seven-point agenda, with a specific focus on Mindanao.
The event also served as the avenue to manifest the Departments' commitment to promote responsible tourism, preserve the diverse natural and cultural heritage, and create an inclusive environment that would further foster growth in Mindanao and the entire country under the current administration.
DOT Undersecretary Shahlimar Hofer Tamano, DND Assistant Secretary Henry Robinson, DILG Regional Director Paizal Abutazil, and Zamboanga City Mayor John Dalipe served as witnesses.
Delivering her message at the MOA signing event, Frasco underscored the crucial efforts to create an environment that fosters equal tourism opportunities for all regions, particularly in certain areas in the Philippines such as Mindanao, which may not have received much opportunities for tourism development in the past due to challenges brought about by untoward incidents.
No less than President Ferdinand R. Marcos, Jr. described Mindanao as the country's "Land of Promise" and also called on to "start fulfilling that promise" in one of his speeches.
"At the beginning of the administration of President Ferdinand Bongbong Marcos Jr., he made very clear his intentions for the prioritization of tourism development in the Philippines, including and especially the reopening of Mindanao to tourism. As part of our commitment to the vision of our president, we have made strides towards the goal of fully reopening Mindanao to its tourism potential," the tourism chief said.
Frasco emphasized that the time has finally come for Mindanao to be reintroduced to the world with its wonders, not only from natural resources but as well as its people, traditions, heritage assets, and culture.
"It is time to put to the fore the ethereal Mindanao beauty that has sometimes been relegated to the backburner, to highlight to the world its spectacular views, its wonderful and amazing culture as well as the warmth and love of the people of Mindanao. Time has come to fully promote your sites, your heritage, your culture, your people, and to reintroduce this region to the world."
"So, we signed this agreement today with high hopes and a firm resolve for us in the national government, to be able to deliver the necessary support from agencies of government to Mindanao so that you will receive the opportunities for tourism development that you deserve," she added, announcing the DOT's plans at the same time to also invite foreign ambassadors to witness the majestic beauty of Mindanao to further the promotion.
Though not physically present at the Mindanao Tourism Convergence, Secretary Galvez has strongly forged the commitment of the DND for this momentous tourism undertaking.
"As we all know, Mindanao has a long history of being associated with violence, danger, and chaos. Terrorism has sought its ugly head and armed conflicts, not to mention the prevalence of crime, had sullied this promising area's reputation, but that is no longer the case. Through the National Tourism Development Plan or NTDP 2023 to 2028, and pursuant to the guidance of President Ferdinand R. Marcos Jr., the Department of Tourism is set to establish a Philippine tourism anchored on Filipino culture, heritage and identity, which aims to be sustainable, resilient and competitive in order to transform the Philippines into a tourism powerhouse in Asia," the Defense Secretary said in a message that De Leon delivered.
"The NTDP captures what the Philippines have to offer to the world and signifies our relentless pursuit of leveling up the industry through a global tourism brand. As It is here in this mandate to protect the country against external and internal threats and to provide support for social and economic development, we fully embrace our commitment to this endeavor as security and peace are preconditions to national development. It is vital to place a premium on the safety of our tourists and the overall security of tourism activities across the country," he added.
For his part, Abalos emphasized the role of tourist police and local government units (LGUs) to make the region a safe and viable destination for all.
"Through this convergence, the DILG commits to ensuring that our local police are properly deployed in tourist destinations. I also call on our LGUs to formulate their own local tourism plans, engage civic organizations in your localities, to collaborate and work together with the LGUs and other NGOs (non-government organizations) in promoting tourism developmental projects. We envision a tourism industry led by Secretary Frasco, that would really bring progress to the rural areas and promote economic activity in the provinces," Abalos said.
"Ma'am, suportado po namin kayo. Parati akong nasa likod ninyo," he proudly addressed Frasco, and also noted that the agreement is not just a piece of paper but a demonstration of the DILG's "dedication and realization of the agencies' aspirations, values, and objectives".
Why Zamboanga City?
In an address, Abalos emphasized how misimpression of Mindanao affected the region for years as far as tourism is concerned.
The case in point—Zamboanga City.
He noted that while the devastating 2013 Zamboanga Siege has greatly affected local tourism in the area, the situation is far different now.
"For the last six years, records will show zero cases of bombings here in Zamboanga City, zero cases of kidnappings here in Zamboanga City," the Interior Secretary said, adding that Zamboanga City Police was also chosen as the best police station in the entire country.
"So, this alone will destroy this misimpression. 'Yon po ang kalaban natin, yung impresyon ng tao na hindi naman totoo, at 'yon ang pagtutulungan nating lahat. Mindanao has so much to offer—resources, the culture, and most importantly, the people," he added.
Zamboanga City Mayor Dalipe then also invited guests and would-be visitors to "take a leap and make Mindanao a shining example of the profound impact that tourism, socio-economic government and nation building can achieve."
"We stand united in our belief in the transformative power of tourism. Tourism is not just about attracting visitors, it is a catalyst for socio economic growth and a pathway towards understanding and harmony among diverse communities," he said in an address.
"As we put pen to paper, we symbolize our dedication to Mindanao's peace, progress, and prosperity. Each stroke of pen signifies a step towards building a region that drives on the principles of inclusivity, sustainability, and shared opportunities," he added.
How will the agencies work together?
As the DOT acknowledges the objectives outlined in the Republic Act No. 9593 or the Tourism Act of 2009 where the development of responsible tourism as a strategy for environmentally sustainable and community participatory tourism initiatives has been cited, the Department also aims to engage local communities, including indigenous peoples, in the preservation of both biophysical and cultural diversity.
Thus, the agreement among the three national government agencies shall set out the framework relative to the development of rural and insurgency-free communities and areas with tourism potential in the region, and other identified areas through the implementation of community-based tourism programs.
For its part, the DND will sustain the current peace and security programs of the Armed Forces of the Philippines (AFP) by providing evaluation and recommendations in the prospective areas for tourism development.
The DILG, on the other hand, will sustain programs to ensure peace and order in tourist destinations by deploying tourism police personnel and coordinating with LGUs to train police auxiliary forces for tourist security.
While the DOT shall be responsible for the development of tourism circuits, provide tourism product development to emerging destinations as well as the provision of training intervention programs and livelihood assistance to tourism communities and workers.
Livelihood assistance for Mindanao CBTOs
Frasco also met with Mindanao Community-Based Tourism Organization (CBTO) members on the sidelines of the convergence meeting for a formal turnover of livelihood assistance worth P200,000 to the Sta. Cruz People's Organization, the group managing Sta. Cruz Island, the famed protected area known to many as Zamboanga's Pink Sand Beach.
"Nandito po kaming lahat nakikiisa sainyo sa pagbangon ng turismo sa Zamboanga Peninsula," the Secretary said.
"Sana po sa pamamagitan ng project po na ito ay mas lumago pa yung inyong tourism destinations and your tourism offerings, knowing that additional boats can surely cater to the multitudes of tourists that are now visiting the island and trainings in terms of the Filipino brand of service excellence, can also elevate the quality of services that we give to our tourists," she added.
She also handed tour guiding kits to some accredited tour guides in the province.
"Para din sa ating mga tour guides, napaka-importante po ng trabaho niyo kasi sa pamamagitan ng tour guiding, nabibigyan natin ng story yung ating mga tourist destinations. Our tour guides tell the Filipino story and that is why we are also here to give our assistance to our tour guides by giving you the things that you may need in order to do your job as efficiently and creatively as possible," she said.
Meanwhile, the DOT hosted another regional launch of its Bisita, Be My Guest (BBMG) online tourist referral program, which aims to boost tourism in the country by inviting foreign travelers to come to the Philippines.
The event gave guests a peek of the exciting raffle prizes that await both the BBMG guests and sponsors once they sign up to join the program.
Other officials present at the event in Zamboanga City were Defense Spokesperson Dir. Arsenio R. Andolong, Western Mindanao Commander Lieutenant General Roy M. Galido; Brigadier General Alvin V. Luzon for the DND; Assistant Regional Director Carmelo Libot for the DILG; Undersecretary Myra Paz Abubakar, OIC Undersecretary Verna C. Buensuceso, Assistant Secretaries Maria Rica C. Bueno and Christopher Morales, Directors Ronald Conopio, Judilyn Quiachon, Annavie Lapitan, OIC Director Arlene Alipio, Regional Directors Dara May Cataluna, May Unchuan, Nelia Arina, Ivonnie Dumadag for the DOT; and representatives of the different provinces, cities, and municipalities of Zamboanga Peninsula as well as tourism stakeholders. With JUN I. LEGASPI
AUTHOR PROFILE
Travel and Leisure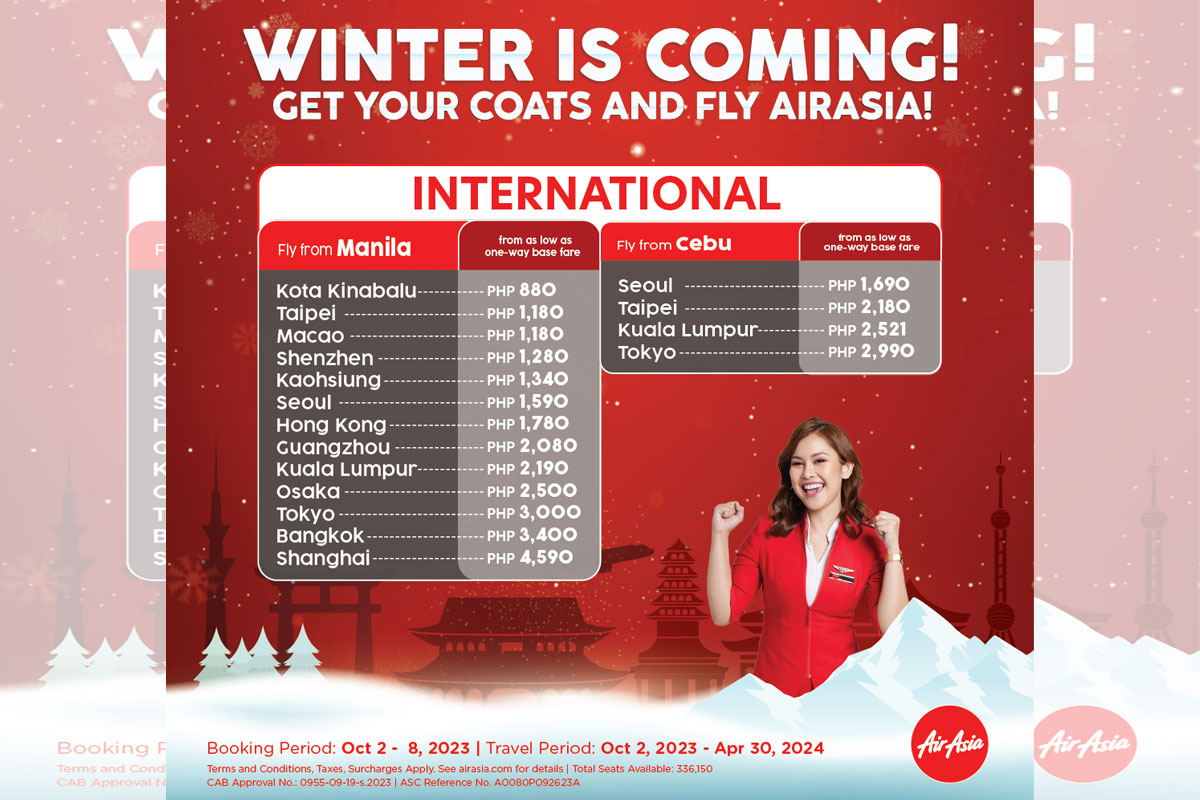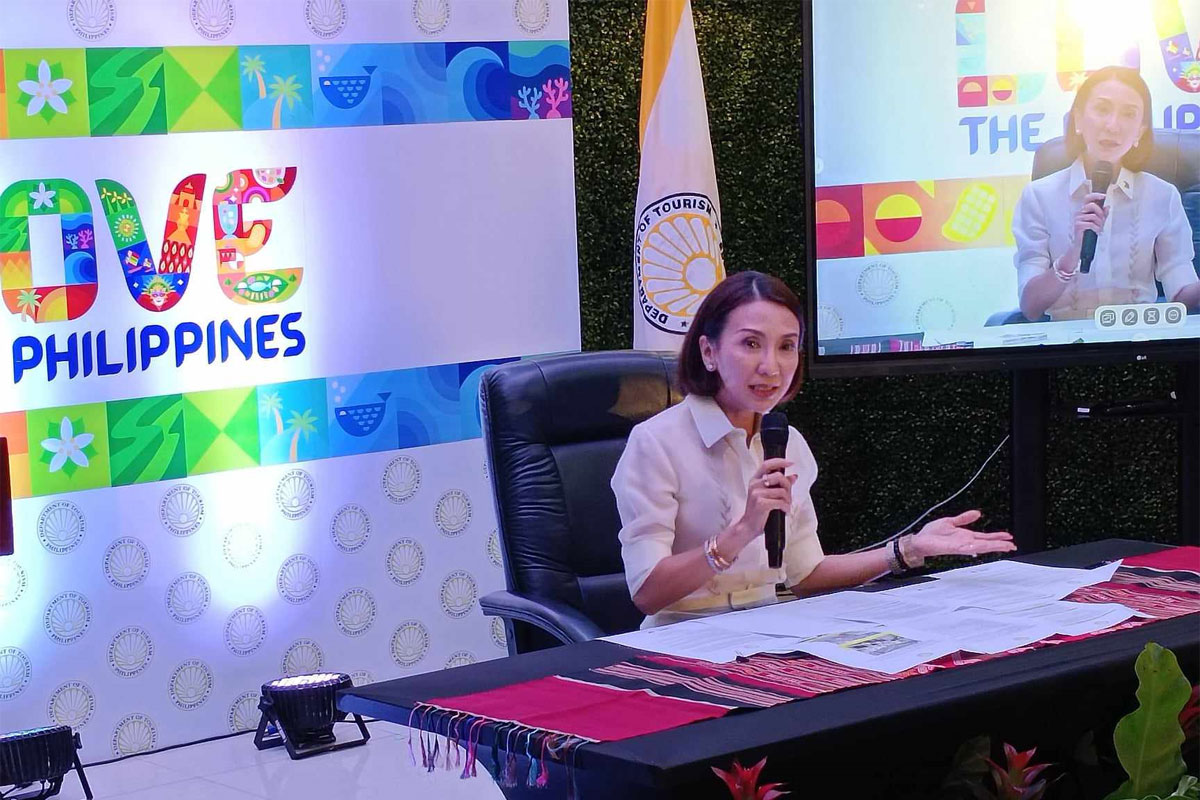 SHOW ALL
Calendar